One-Day Events
One-Day Events
One-Day Events
Not sure you want to start with private lessons? We offer various classes and group options for beginners, intermediate, and advanced musicians.
There is no registration fee when taking a class or attending an event.
Rowan Community Music School reserves the right to cancel any classes and events that do not meet minimum enrollment requirements.
Questions? Not sure if what group is right for you? Contact Rowan Community Music School to discuss your options.
---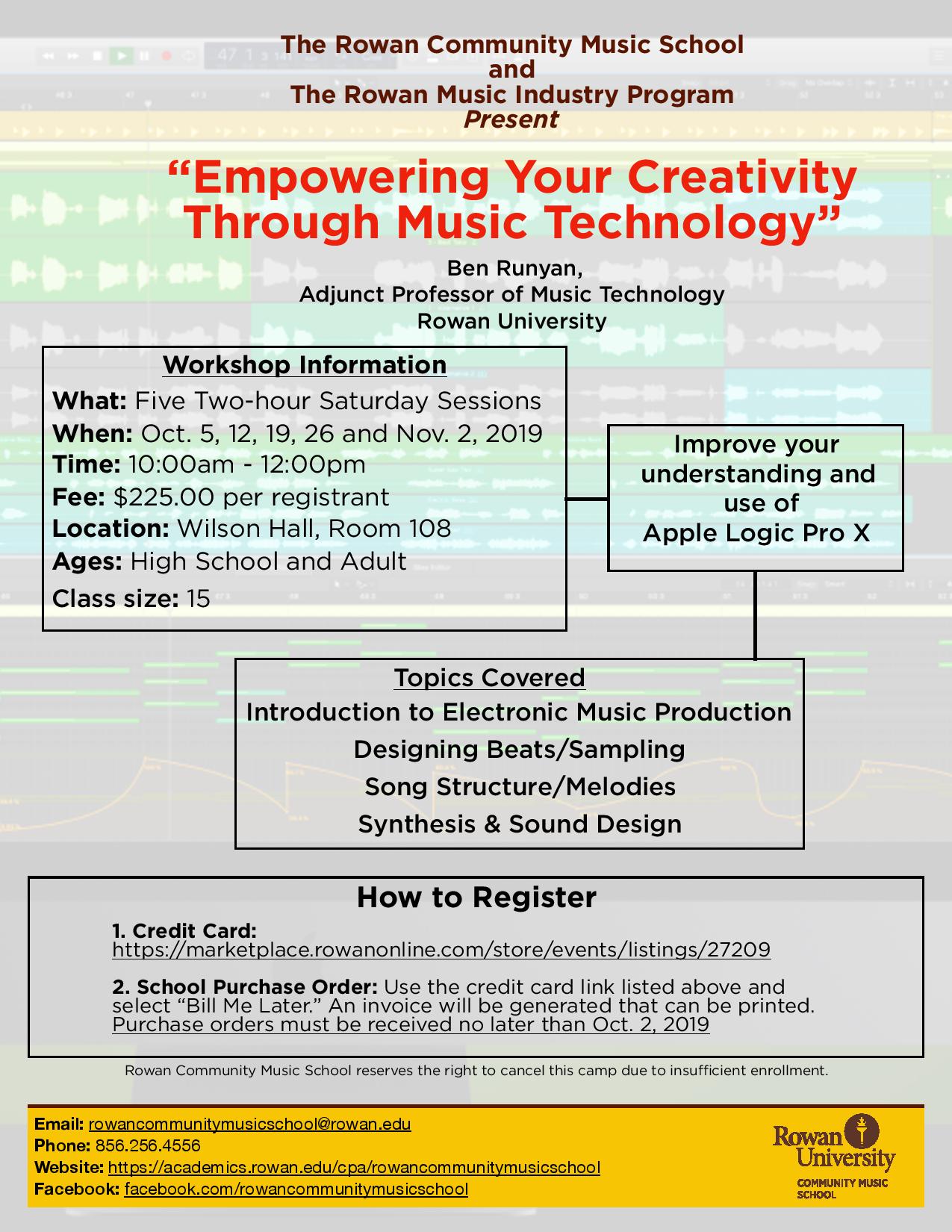 ---
Atlantic Brass Band's Annual Youth Brass Day
Saturday, February 1, 2020  ---  10:00am-6:00pm
Concert at 5:00pm; Room 156
Workshop Fee: $20
Faculty: Bryan Appleby-Wineberg & The Atlantic Brass Band
Open to all school-aged brass players. Youth Brass Day includes rehearsals, sectionals and an exciting side-by-side concert with the Championship Atlantic Brass Band. Bring your own bag lunch, pizza will be provided for dinner before the 5:00pm concert.
This is the perfect way to try playing in a brass band before committing to our Atlantic Youth Brass Band in spring semester.
Registration coming soon!!
Check out Professor Appleby-Wineberg's webpage for more details on this year and past years!