Jim Gallagher
Jim Gallagher
Jim Gallagher

Music Technology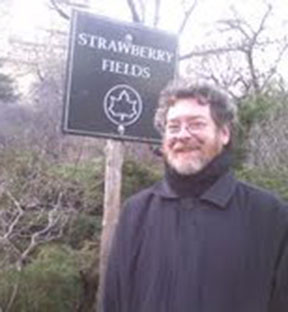 Contact Info
Biography
Jim Gallagher is a producer, director, and engineer with more than 30 years of experience in audio and film production. He began his career at Philadelphia's legendary Sigma Sound Studios, where he collaborated with some of the world's leading artists, including B.B. King, Dionne Warwick, Stevie Wonder, Johnny Mathis, The O-Jays, The Spinners and many more (in particular all artists associated with The Sound of Philadelphia) to record platinum, gold, and Grammy-winning records. He went on to produce Grammy-winning work as a freelance audio engineer, working with artists such as Stevie Wonder, Patti LaBelle, Eddie Murphy, Phyllis Hyman, Teddy Pendergrass, Stanley Clarke, E.U. (for Spike Lee's film School Daze), and Michael Sembello (whose album was nominated for a Best-Engineered LP Grammy Award). He then updated, operated and managed Gamble & Huff's Philadelphia International Records' Studio 309. He has also edited and mixed many films, including Family Gathering by Lise Yasui (a 1989 Oscar nominee for Best Documentary Short) and the award-winning short Gabrielle's Story by Patty Romeo.
Prior to Rowan University, Jim has a long and varied career as an educator. At Philadelphia College for the Performing Arts (now University of the Arts), he conceived, created, and implemented the first ever college-accredited course in Audio Recording Techniques and Practices for music students in a Jazz curriculum. During his years as an instructor at Temple University, he conceived, created, and taught all of the university's advanced audio courses. He taught in the Music/Video Business Program at the Art Institute of Philadelphia, where he aided in the development of the entire audio curriculum, supervised installation of the 24-track studio, and received Excellence in Teaching and Honored Faculty awards. He then was promoted at the Art Institute of Philadelphia to Academic Director, where he managed faculty and implemented various curriculum in the in the School of Media Arts.
Jim has been elected five times to the Board of Governors of the Philadelphia chapter of NARAS the National Academy of the Recording Arts and Sciences, the Grammys organization. He has served as chairman of the MusicCares® Committee, chaired its membership committee, and was a member of the Education Committee and co-chaired the Special Projects Committee. He was also elected as a trustee of Local 3397 Faculty Federation Teacher's Union and served from 1993 to 1995.
In addition, Jim is a published poet and songwriter, holds an advanced degree in paleoanthropology, and works extensively to support the blind and visually handicapped community in Philadelphia.
Education:
MLA in Paleoanthropology, Graduated with distinction, University of Pennsylvania
BA Cum Laude in Radio/TV/Film major, Temple University