Bruce Yurko
Bruce Yurko
Bruce Yurko

Composition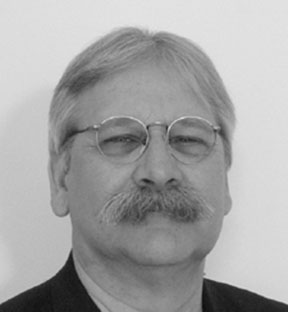 Contact Info
Biography
Bruce Yurko received his Bachelor of Science in Music Education from Wilkes College and his Masters in Performance from the Ithaca College School of Music. While attending Wilkes College he studied horn with Douglas Hill and corresponded with Vincent Persichetti. At Ithaca College he studied conducting with Thomas Michalik, horn with Jack Covert and composition with Karel Husa.
From 1974-1981 Mr.Yurko was Director of Bands at Madison High School in Madison New Jersey and from 1981- 2005 he was the conductor of the Wind Ensemble, Orchestra and Chamber Music program at Cherry Hill High School East in Cherry Hill, New Jersey. From 1982-2003 he also conducted the Cherry Hill HS West Wind Ensemble. Mr.Yurko was the conductor of the Princeton University Wind Ensemble from 2000 - 2005. In 1987 the Cherry Hill East Wind Ensemble toured the Soviet Union performing concerts in Moscow, Leningrad and Tallinn Estonia. The Wind Ensemble and Orchestra have also performed in Carnegie Hall and Verizon Hall, home of the Philadelphia Orchestra. He has guest-conducted New Jerseys three Regional Honor Wind Ensembles as well as the New Jersey All State Wind Ensemble and All State Symphony Band. He has also guest conducted in Maine, New York, Pennsylvania, Delaware, Virginia, Maryland, North Carolina, South Carolina, Georgia and Texas. Mr. Yurko has attended Conducting workshops and has studied with Frederick Fennell, Donald Hunsberger, H.Robert Reynolds and Eugene Migliaro Corporon.
In 1990 the National Band Association awarded Mr. Yurko and the Cherry Hill High School East Wind Ensemble the "Citation of Excellence". He retired from Cherry Hill High School East in 2005. Since September of 2008 Mr.Yurko has been appointed Adjunct Professor of Music at Messiah College and Rowan University. Current Wind Ensemble compositions have been commissioned by the Messiah College Wind Ensemble for William Stowman and Rebecca Wilt, the South Carolina All State Band , The United States Air Force Band, the Westfield Community Band, Roxbury High School, South Brunskwick High School, West Perry High School, Milburn High School, J.P. Stevens High School, and the Eastman Wind Ensemble. Knightwind Music, Ludwig/Kalmus Music, Southern Music, C.Alan Publications, and Maestro and Fox Music publish Mr. Yurkos compositions. The United States Air Force Band, Col.Larry H Lang, Conductor, have released "Air Force Blue" on the Naxos Wind Band Classics label featuring "Red Tail Skirmish".