Karen L. Uslin - Music History
Karen L. Uslin - Music History
Karen L. Uslin - Music History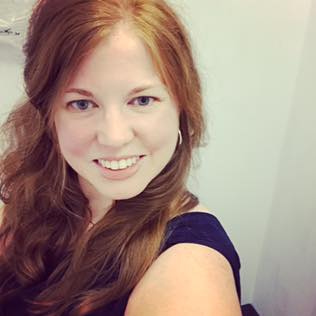 Karen Uslin is currently adjunct professor of Music History and a Fellow for the Center of Holocaust and Genocide Studies at Rowan University. She received her Ph.D. in musicology from The Catholic University of America in 2015, her Bachelor's in Music and Theater from Muhlenberg College in 2004 and her Masters in Music History from Temple University in 2006.
Dr. Uslin's main areas of expertise include music from the concentration camp of Theresienstadt and music from Central/Eastern Europe. Her current work includes examining music criticism during the period of World War II. Dr. Uslin also has interests in Jewish music traditions in Latin America and also American music traditions, especially those from her hometown of Philadelphia, PA.
Dr. Uslin has presented at various conferences for the American Musicological Society, the College Music Society, and international conferences at Leeds College of Music and the University of Leeds. She has also guest lectured at several universities in the United States; in addition to teaching and lecturing, Dr. Uslin also works as a research assistant with the Defiant Requiem Foundation.
Dr. Uslin also has an active performance career, having sung at various venues around the world, including the Vatican, the Academy of Music in Philadelphia, and the Kennedy Center in Washington, DC; her most recent performances include a summer 2016 concert tour of Austria and Germany and solo concert performances in the tri-state area.