Breaking The Glass Ceiling: A Celebration of Women in Choreography
Breaking The Glass Ceiling: A Celebration of Women in Choreography
Breaking the Glass Ceiling: A Celebration of Women in Choreography
Thursday, March 28, 2019 • Pfleeger Concert Hall • 7pm

18|19 Marie Rader Presenting Series
---
Breaking the Glass Ceiling: A Celebration of Women in Choreography is an evening of original choreography by Helen Simoneau Danse, Dawn Marie Bazemore|#dbdanceproject, and Leslie Elkins, plus a post-performance artist talk moderated by Dr. Brenda Dixon Gottschild. This public performance is part of a multi-day festival celebrating women making an impact as choreographers and leaders in the world of dance, featuring workshops and masterclasses taking place at high schools and dance studios throughout New Jersey. This program is co-sponsored by the Department of Theatre & Dance, the Women's and Gender Studies Program and the College of Humanities, and Social Sciences, The Women's Center, and the Delta Sigma Theta Sorority, Inc., and presented during Women's History Month.
All audience members are invited to enjoy a pre-performance reception in the lobby beginning at 6pm.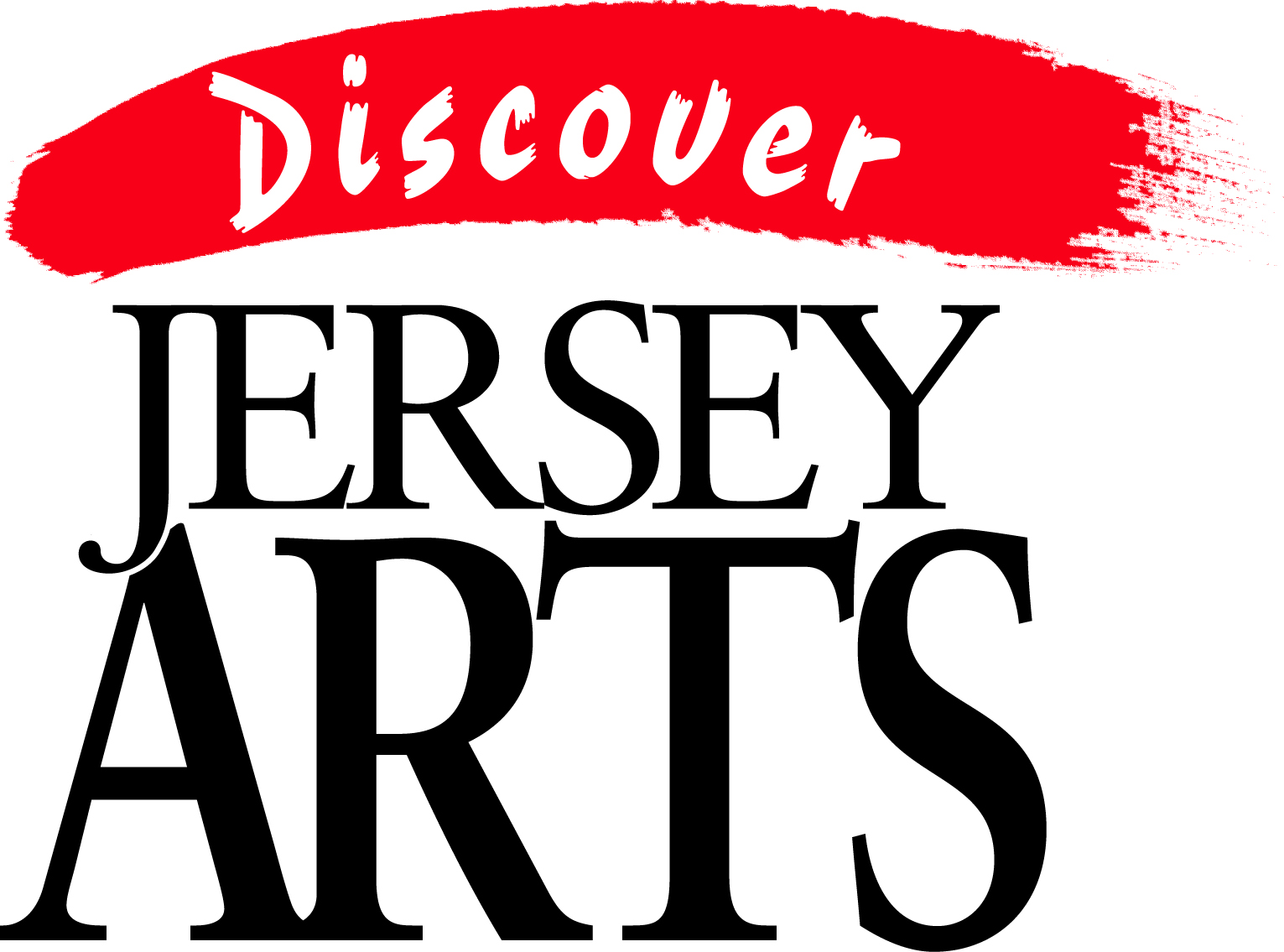 ---
 BIOS
---
HELEN SIMONEAU
A native of Québec, Canada, HELEN SIMONEAU (Artistic Director of Helen Simoneau Danse), has been commissioned by The Juilliard School, the American Dance Festival, Oregon Ballet Theatre, the Bessie Schönberg Residency at The Yard, Springboard Danse Montréal, and the Swiss Intl. Coaching Project (SiWiC) in Zurich. She was a resident choreographer at Baryshnikov Arts Center, NYU/Tisch, Bates Dance Festival, Broadway Dance Lab, and has received fellowships from The NYU Center for Ballet and the Arts, the Bogliasco Foundation, and twice from the North Carolina Arts Council. She has also choreographed for LA-based company BODYTRAFFIC at The National Choreographic Center in Akron. Simoneau was awarded 1st place for choreography at the Intl. Solo-Tanz-Theater Festival in Stuttgart, Germany for her solo "the gentleness was in her hands" which also won The A.W.A.R.D. Show: NYC. Her work has been presented nationally and internationally at notable venues such as The Guggenheim Museum (NYC), Dance Place (DC), Joyce SoHo (NYC), Tangente (Montréal), The Aoyama Round Theatre (Tokyo), PACT-Zollverein in Essen (Germany), Athens Intl. Dance Festival (Greece), and the Shanghai Dance Festival (China). Most recently, Simoneau was awarded a Creative Arts Initiative Grant for a 3-week residency with HSDanse at the University of Buffalo.
DAWN MARIE BAZEMORE
Dawn Marie Bazemore is an Assistant Professor in the department of Theatre and Dance at Rowan University and the Artistic Director of Dawn Marie Bazemore|#dbdanceproject. She is a native of Brooklyn NY and a graduate of F.H. Laguardia H.S. for the Performing Arts and SUNY Purchase.  After earning her MFA from Hollins University, Dawn Marie served as a resident artist at The University of the Arts, Virginia Commonwealth University and the University of North Carolina School for the Arts.  She is a former member of Philadanco! (The Philadelphia Dance Company) and has performed in Broadway and regional musical theater productions. Dawn Marie presented her first solo work at the American Dance Festival (2013) and has received commissions to choreograph for Philadanco and Nimbus Dance Works. In 2015 her essay, Dance and Activism: The Practice and Impact of Sociopolitical Concert Dance, was published in the online journal The Dancer-Citizen. Dawn Marie is the recipient of the ACHI Woman's Trailblazer of the Year Award and was a 2018 Jacob's Pillow Choreography Fellow. Recently, Dawn Marie was selected to be the 2019 Artist in Residence at the Performance Garage.
LESLIE ELKINS
Leslie Elkins is an Associate Professor of Dance at Rowan University where she teaches dance theory and technique specializing in improvisational composition and performance. Leslie earned her Ph.D. in Dance from Temple University. Body-Presence: Lived Experience of Choreography and Performance, her phenomenological-hermeneutic study involving work with noted artists Deborah Hay, Grace Mi-He Lee, and Tania Isaac, is published by Lambert Academic Publishing. Leslie's Rowan University choreographic credits include Sans Limites in Making Trouble (2015), House of Murals (2017) in collaboration with Corinne Karon and Christiane Matallo, and most recently The Cradle Will Rock (2018). She is one of the founding members of Foursome, a collaborative arts ensemble in Philadelphia that performed an idle/idol/idyll trilogy in the 2007-2009 Philly Fringe Festivals. Her other performance work includes Quick Change (2011), an improvisational dance-theatre collage with Paule Turner and Heidi Barr, Boom Boom Boom (2012), a solo adaptation of Deborah Hay's choreography, and What Narwhals Talk About When They Talk About Love (2014), a karaoke cabaret/minimalist ballet/piercing talk show created by and performed with Grace Mi-He Lee. In 2016 she was one of 24 Philadelphia artists selected to work with acclaimed French choreographer and experimental dancer Boris Charmatz during his Levée des conflits residency. Last summer she worked as an improvisational consultant with fidget's Megan Bridge and Beau Hancock as they re-staged an adaptation of PA RT (1978), the seminal duet created and performed by Steve Paxton and Lisa Nelson from 1978-2002. After premiering Embracing the Liminal in the 2018 Philadelphia Fringe Festival, she was a teaching guest artist in the 2018 Brazil International Tap Festival in São Paulo.
Dr. BRENDA DIXON GOTTSCHILD
Dr. Gottschild is Professor Emerita of dance studies at Temple University. She performs with choreographer Hellmut Gottschild (her husband) in a form of somatic and research-based collaboration for which they coined the term, "movement theater discourse."  In going about her work as a cultural scholar/researcher, she uses performance—specifically, dance—as a measure and paradigm of society. She is the author of The Black Dancing Body – A Geography From Coon to Cool, (Palgrave-Macmillan, 2003; paperback, 2005), Waltzing in the Dark: African American Vaudeville and Race Politics in the Swing Era (Palgrave-Macmillan, 2000; paperback, 2002), and Digging the Africanist Presence in American Performance: Dance and Other Contexts (Greenwood, 1996; paperback, 1998). Dr. Gottschild was awarded a 2011 production grant from The Pew Center for Arts & Heritage through Dance Advance to complete her book on Joan Myers Brown and her legacy. In 2009 she received a Leeway Foundation Transformation Award For Art and Social Change.  In 2008 she was the recipient of the Congress on Research in Dance Award for Outstanding Leadership in Dance Research, and an award from the Pew Center for Arts & Heritage through Dance Advance to begin work on Joan Myers Brown and her legacy.
---
TICKETS
---
Seating is general admission.
$25 Standard
$20 for Seniors, Military, Alumni, Faculty, & Staff
$10 for Non-Rowan Students
$5 for Rowan Students with valid ID
---
STAY CONNECTED
---
 To receive printed materials, please call the box office at 856-256-4545 or email us at 
arts@rowan.edu
 with your request.