Eighth Blackbird
Eighth Blackbird
EIGHTH BLACKBIRD
Contemporary Chamber Ensemble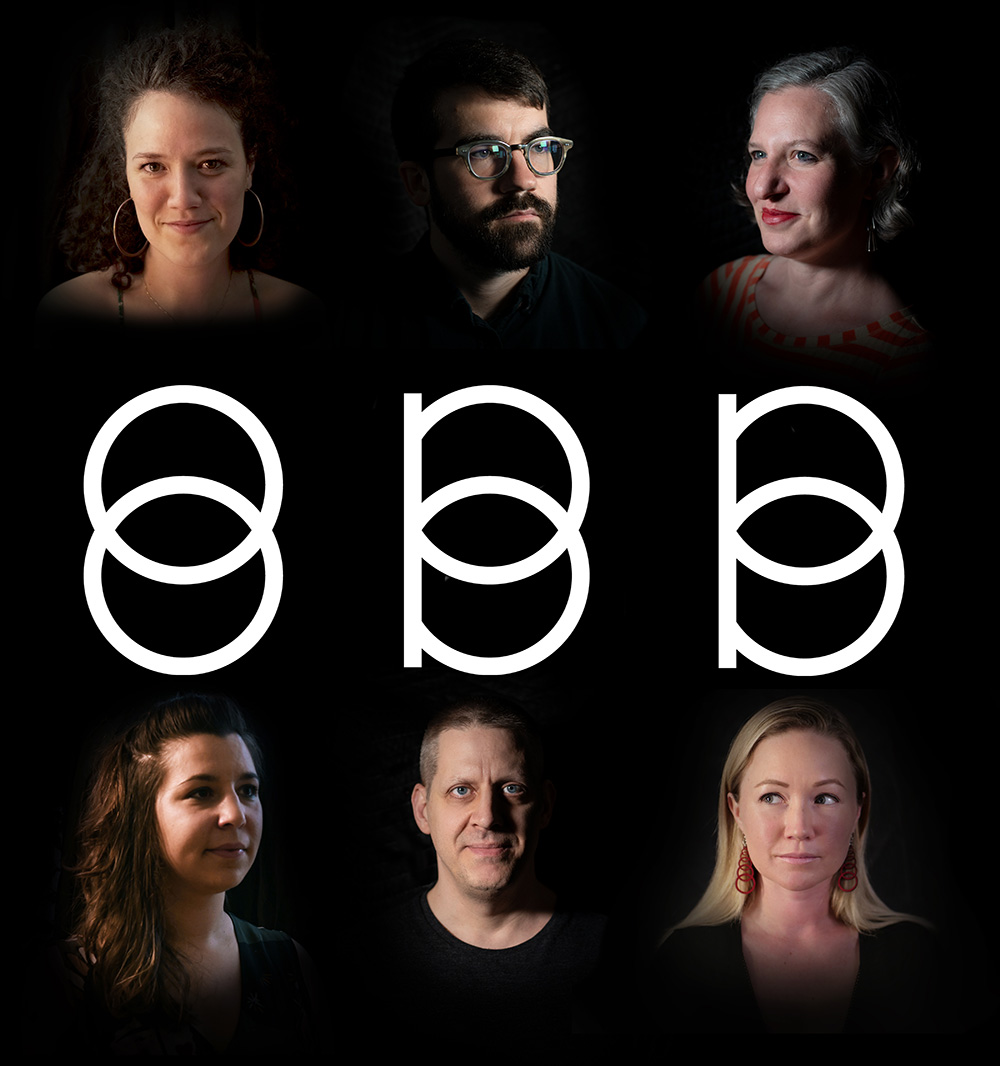 April 29, 2021 • 8:00 PM
Pfleeger Concert Hall
Eighth Blackbird moves music forward through innovative performance, advocacy for music by living composers, and its legacy of guiding an emerging generation of musicians. Learn more about them below, including their recent residency with the College of Performing Arts.
Expand for Details on the November 2020 Virtual Residency
---
VIRTUAL MASTERCLASS
---
Friday, November 6th, 2020
7:30 PM EST 
Eighth Blackbird observed virtual performances by members of the Rowan University student ensembles, provided feedback, and engaged in a community discussion with Rowan students, faculty, and a public audience. 
Program & Performers:
Antonín Dvořák – String Quintet, No. 2, Op. 77 (mvt. I)
Alex Covelli, Violin I
Martin Juarez, Violin II
Ian Hipps, Viola
Rafael Alvarez, Cello
Matthew Kaefer, Double Bass
Viviana Dal Santo - Se vuelve antes el alma… (mm. 1-64)
Noah Avis, Alto Saxophone
Thomas Reilly – Two Sketches for String Quartet and Jazz Combo ("Prelude" – "Sincerity" – "Ben's Dream")*
Luis Ozoria, Trumpet
Thomas Reilly, Vibraphone
Matthew Kaefer, Double Bass
Zachary Gormley, Percussion
Alex Covelli, Violin I
Martin Juarez, Violin II
Glenn Kornegay, Viola
Rafael Alvarez, Cello
*Composer Thomas Reilly studies Music Composition at Rowan University. Two Sketches was composed for performance at this masterclass with Eighth Blackbird.
---
VIRTUAL LECTURE-DEMONSTRATION and Q&A
---
Saturday, November 7th, 2020
2:00 PM EST 
Eighth Blackbird provided an intimate lecture-demonstration to a public audience, zooming in from their virtual studio in Chicago, sharing insights of growing and managing a successful chamber music ensemble, and what they've learned about staying connected to their form while in quarantine. 
Video
Artist Bio
Eighth Blackbird, hailed as "one of the smartest, most dynamic ensembles on the planet" (Chicago Tribune), began in 1996 as a group of six entrepreneurial Oberlin Conservatory students and continues today under the leadership of founding members Lisa Kaplan (executive director) and Matthew Duvall (artistic director).
Eighth Blackbird has won four Grammy Awards for Best Small Ensemble/Chamber Music Performance over its 23-year history and has become "a brand-name defined by adventure, vibrancy and quality" (Detroit Free Press). It has commissioned and premiered hundreds of works by established and emerging composers, including Steve Reich's Pulitzer Prize-winning Double Sextet and works by Andy Akiho, Bryce Dessner, Michael Gordon, Jennifer Higdon, Amy Beth Kirsten, David Lang, David T. Little, Nico Muhly, Carlos Sanchez-Gutierrez, Julia Wolfe, and Pamela Z. Through performances in its Chicago home base and at venues across the U.S. and around the world, Eighth Blackbird has brought innovative presentations of works by living composers to tens of thousands of music lovers.
The ensemble's extensive recording history, primarily with Chicago's Cedille Records, encompasses more than a dozen acclaimed albums. Its most recent release on 37d03d/Secretly Canadian, 2019's When We Are Inhuman, is a collaboration with The National's Bryce Dessner and Will Oldham (aka Bonnie 'Prince' Billy) that features new arrangements by Lisa Kaplan, who also co-produced the album with Dessner. Singing in the Dead of Night, written for Eighth Blackbird by Michael Gordon and Pulitzer Prize winners David Lang and Julia Wolfe, will be released on Cedille Records on June 12, 2020. Other collaborations with some of today's most well-regarded artists include heralded performers such as Dawn Upshaw and Jeremy Denk, seminal composers such as Philip Glass and Nico Muhly, and genre-fluid composers and performers Dessner, Oldham, Arcade Fire's Richard Reed Parry, Justin Vernon of Bon Iver, My Brightest Diamond frontwoman Shara Nova, and Iarla Ó Lionáird of The Gloaming.
In addition to its Grammy Awards, Eighth Blackbird's many honors include winning the 1998 Concert Artists Guild Competition; pioneering a year-long residency at the Museum of Contemporary Art—Chicago in 2016, during which the ensemble served as a living installation with open rehearsals, performances, guest artists, and public talks; receiving the prestigious MacArthur Award for Creative and Effective Institutions and Chamber Music America's inaugural Visionary Award; and being named Musical America's 2017 Ensemble of the Year.
The members of Eighth Blackbird value their roles as curators, educators, and mentors. The ensemble was named music director of the 2009 Ojai Music Festival, has held residencies at the Curtis Institute of Music and at the University of Chicago, and serves as ensemble-in-residence at the University of Richmond. In 2017 and 2018, Eighth Blackbird led its boldest initiative yet, the Blackbird Creative Laboratory, an inclusive, two-week summer workshop and performance festival for performers and composers in Ojai, California. During the 2018–19 season, some of the Lab's network of 60 alumni presented regional events and side-by-side concerts across the U.S. and in Melbourne, Australia with members of Eighth Blackbird. In the 2019–2020 season, Eighth Blackbird performs works by Lab alumni Fjóla Evans, Nina Shekhar, and Viet Cuong. In 2020, it will give the world premiere of a new work for sextet and the U.S. Navy Band by Cuong in conjunction with Chicago's Year of Music.
The name "Eighth Blackbird" derives from the eighth stanza of Wallace Stevens's evocative, imagistic poem, Thirteen Ways of Looking at a Blackbird: "I know noble accents / And lucid, inescapable rhythms; / But I know, too, / That the blackbird is involved / In what I know."
Ensemble Members:
Flute - Lina Andonovska 
Clarinet - Zachary Good 
Violin - Maiani da Silva 
Cello - Ashley Bathgate 
Percussion - Matthew Duvall 
Piano - Lisa Kaplan 
About The Marie Rader Presenting Series
The Marie Rader Presenting Series at Rowan University brings exceptional artists to campus, enriching the university community and the Southern New Jersey region through expanded performing arts programming, bolstering a robust academic program in dance, music, and theatre. The series is made possible in part through generous support from the Henry M. Rowan Family Foundation via the Marie F. Rader Memorial Fund, and through funds from the New Jersey State Council on the Arts, a partner agency of the National Endowment for the Arts.

---
PARTNERS
---