COVID-19: A Time for Creativity and Innovation
COVID-19: A Time for Creativity and Innovation
A Time for Creativity and Innovation
A Message from Melanie Stewart
Associate Dean, College of Performing Arts
Dear Students of the College of Performing Arts,
We in the Dean's office are preparing for your return to virtual classes on March 30.  Your health, safety and well-being are of utmost importance to us in this time.  Therefore, as we enter an unprecedented time of creativity and innovation, we will remain flexible and responsive to your needs.
This week each of you will receive an e-mail from your professors that will outline their plans for your courses for the remainder of the semester.  Be assured that your professors are working diligently to make your online learning experience meaningful in this challenging time. We encourage you to be excited for the new normal, and, to remain open-minded and willing to mine your personal and creative resources to make this a productive semester.
Together, let's investigate new ways to make our artmaking impactful and rewarding!
Below you will find some useful information to make this journey accessible to you.
If you have any questions or in need of further information, please do not hesitate to contact me at stewartm@rowan.edu.
Best,
Melanie Stewart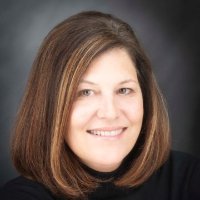 7 TIPS FOR SUCCESSFUL ONLINE EDUCATION
CHECK EMAIL CONSISTENTLY
CREATE A SCHEDULE & MANAGE YOUR TIME WISELY
BE FLEXIBLE AND UNDERSTANDING
Please be flexible since online courses (like in-person courses) vary depending on the professor, type of course, and the nature of the material – so you may be asked to use different technologies and platforms to access each course's material as well as slight adjustments to the format of the course itself. Much of this is new and there are bound to be bumps in the road as we implement it – so don't disappear and keep in regular contact with your professor.
TREAT YOUR REMOTE COURSES LIKE IN-PERSON COURSES
Avoid distractions, concentrate on your work and actively participate in the online coursework.
STAY ORGANIZED WITH YOUR COURSEWORK
DEVELOP AN ONLINE COMMUNITY
CREATE A DESIGNATED STUDY SPACE
CAMPUS RESOURCES
ON-CAMPUS HOUSING
With the changes required and recommended by the executive order, and considering the increasing spread of COVID-19, Rowan University is reviewing our capacity to safely house students on our Glassboro campus. We recognize some students have unique circumstances that require us to maintain some housing and dining services. However, we will be asking all other students to return to their homes.
The residence halls, apartments, Wellness Center, and dining services will remain open to serve students who have received permission to reside on campus.
ACADEMIC ADVISING
Advising services will be available. Students can schedule appointments through the Rowan Success Network (RSN). The appointment will likely be conducted by phone or an alternative method (such as an online meeting). If you are not sure who your advisor is, please email advise@rowan.edu.
TUTORING
Tutoring will be offered remotely beginning Monday, March 30. Appointments will still be scheduled through RSN as usual; however, appointments will be remote, either virtual (computer, webcam, microphone, and speakers may be needed) or phone based. Tutor availability will likely be limited.
The Rowan Writing Center will be providing online tutoring throughout the duration of the semester using their current plaftorm, WCOnline. Click here for details on scheduling an online appointment.
WELLNESS CENTER
The Wellness Center remains open to all students. If you feel ill, please call them at 856-256-4333 before you come in. If you need counseling services, you should also call to clarify what services are available. After hours, you can access the on-call counselor by contacting Public Safety at 856-256-4922.
DISABILITY RESOURCES
If you have approved accommodations or anticipate needing to request accommodations, please contact Director of the Academic Success Center and Disability Resources John Woodruff at 856-256-4259.
THE SHOP
The SHOP Pantry & Resource Center will remain open through standard operational hours (Mondays 3pm-6pm; Tuesdays 9am-12pm; Fridays 12pm-3pm). Additional health/safety precautions will be in place. Access to The SHOP will be limited to one student at a time along with The SHOP Coordinator staff member. Any questions or concerns may be emailed to theshop@rowan.edu. 
The Fresh For All market program will also remain open through standard operational hours (Fridays 10am-11am - Football Stadium Parking Lot). More stringent health/safety precautions will be in place. 
STUDENT SUPPORT SERVICES
Student Support Services will outreach to students who self-identify as needing assistance or faculty have identified as needing assistance through flags in RSN. Any student who is falling behind and isn't sure what to do can work with the Student Support Services team to discuss their options and develop a plan. Virtual appointments can be made in RSN and will be facilitated through Zoom. Students can also email 
reboot@rowan.edu
 if they need support services or have any questions.
TRANSFER STUDENTS SERVICES
Please contact transferhelp@rowan.edu with any questions. Several offices monitor and answer students questions (University Transfer Services, Admissions, Registrar, Orientation and Financial Aid).
Students may schedule an appointment via RSN (connect to Zoom conferencing, optional) with Mayra Arroyo, Coordinator, University Transfer Services. Mayra can be contacted directly at arroyo@rowan.edu.
Click here to view the Transfer Students Services website.
TECHNOLOGY SUPPORT CENTER
Rowan's IRT department has created a collection of resources to assist with any technological difficulties students may be having. You can access the website here. If you are unable to find the answers you need on the website, please contact the Technology Support Center by calling 856-256-4400 or emailing support@rowan.edu.
Hours of Operation:
Monday-Thursday 8:00 am - 8:00 pm
Friday 8:00 am - 5:00 pm
Technical assistance for courses running in Canvas is available through Rowan Online by clicking here.
LIBRARY RESOURCES
VIRTUAL CAMPUS EVENTS
Proflink remains your best source for campus involvement and events. You can view events that can be accessed virtually by visiting 
Proflink.
STUDENT EMERGENCY FUND (RUSEF)
Rowan University's Student Emergency Fund (RUSEF) provides financial support to students when they need assistance with unexpected emergency expenses surrounding situations such as accidents, illness, death of a family member, deportation of a parent or guardian, fire damage or need for temporary housing. Students should apply for support from this fund only when all other options have been exhausted. Funding from the RUSEF does not have to be repaid, so it is not intended to replace or supplement existing financial aid.
For more information regarding this resource, students may contact the Office of the VP of Student Life and Dean of Students.
Phone: (856) 256-4283
Email: studentlife@rowan.edu
ADDITIONAL REMINDERS
AMENDED ATTENDANCE POLICY
REGULAR WITHDRAWAL DEADLINE EXTENDED
The regular withdrawal deadline for full-term courses has been extended to April 13th. You can now easily request a withdrawal via email by following the instructions found here. After April 13th, withdrawals can only be requested for extenuating circumstances.
PASS/NO CREDIT OPTION
Pass/No Credit (P/NC) grading will be an option for all undergraduate and graduate students in all courses.  At the end of the term, all faculty will submit final letter grades. Students will have seven calendar days after the date on which letter grades are posted to change the grading option to P/NC.
ALL FIELD EXPERIENCES SHOULD CEASE
The University is asking that students NOT participate in on-site field placements and internships. Consult with the faculty member associated with your internship or field experience class for further direction.
COMMENCEMENT UPDATE
The University announced commencement will be postponed to late summer. More information on this at the end of the semester.
FALL REGISTRATION
Registration will now open on Tuesday, March 31 at 7 am, for all matriculated senior (90+ credits) and graduate-level students, with underclass registration following the registration schedule below:
Tuesday, March 31 - Sunday, April 5, 2020:........All Seniors (90 credits and above)
Monday, April 6 – Sunday, April 12, 2020:........All Juniors, (58-89.99 credits) and Seniors
Monday, April 13 – Sunday, April 19, 2020:......All Sophomores, (24-57.99 credits), Juniors, and Seniors
Monday, April 20 – Sunday, April 26, 2020:...All Freshmen, (0-23.99 credits), Sophomores, Juniors, Seniors, others
Registration for each classification begins at 7 am on the dates listed above, however, once registration opens, students in that classification will now have 24/7 registration access.
If you are unable to register for a course and need a registration override (pre-req, repeat, major restriction, etc.), please consult with the course instructor or the academic department in which the course is housed to request a waiver. If approved, your advisor or the academic department will enter a waiver into Banner which will allow you to register.
Please email 
registrar@rowan.edu
 with any questions you may have about Fall 2020 registration.