Featured Alumni
Featured Alumni
Featured Alumni
EBONY HUBBARD

BS in Music Industry '19
---
RICARDO OROPEZA

BS in Music Industry '19
Ricardo Oropeza is a music enthusiast, tech fanatic, and gamer who graduated from the Music Industry program in the spring of 2019 with a concentration in Music Business.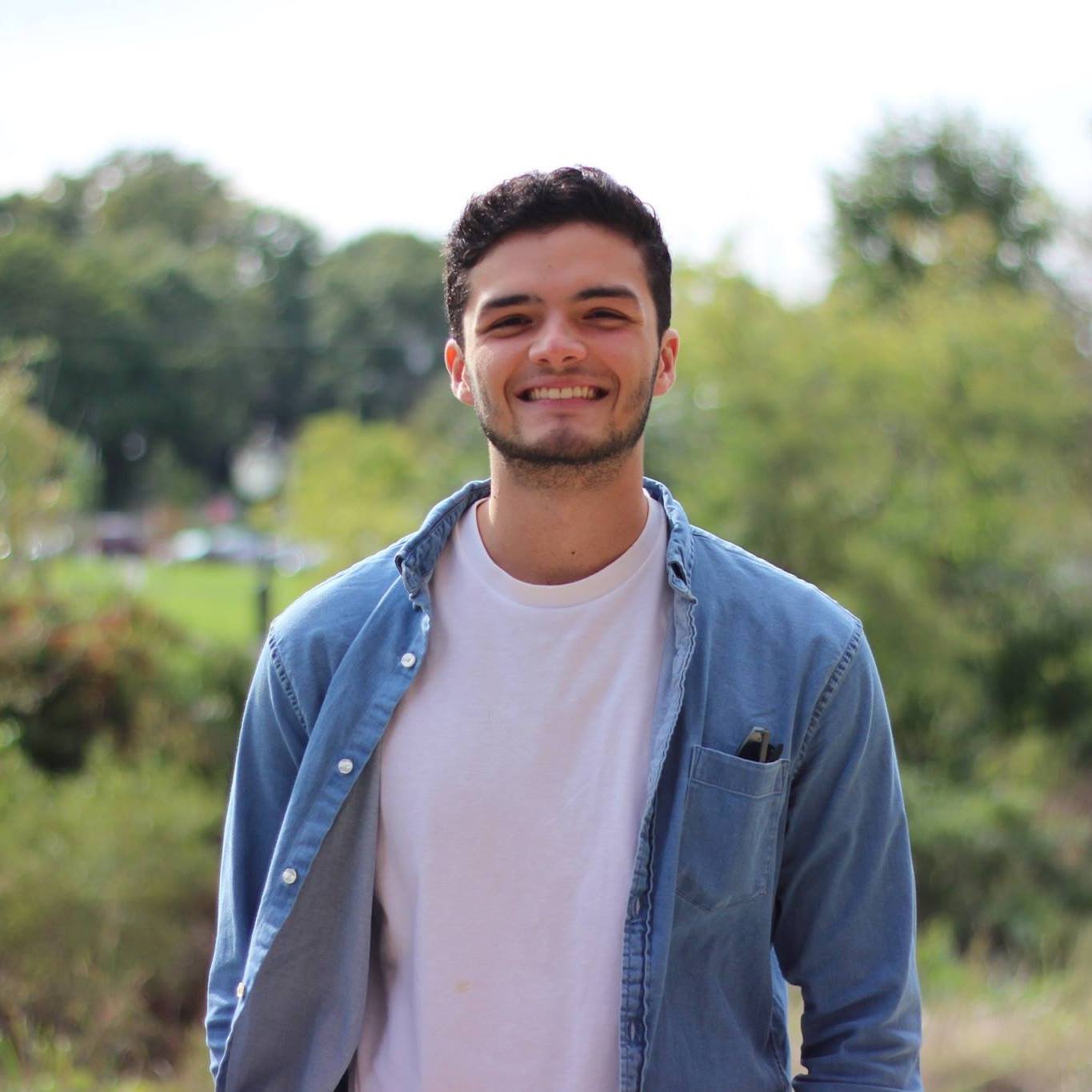 Ever since he was little, Ricardo knew he wanted to pursue a career in music. From DJing weddings and parties in high school to making playlists for friends and family, music has simply always been a part of Ricardo's life. He came into Rowan as a computer science major but quickly figured out that it wasn't for him. Thankfully, Rowan had just recently established their first-ever Music Industry program, which after many meetings with counselors and Professor Gendreau he became part of. In the Spring of 2016, he was admitted into the program. Once inside he felt that he needed a way into the music scene and what better way than a blog. With the help of his roommates, he launched the music blog Above&Under Music, a site centered around sharing interesting music and news. Within one semester of being inside the program, Ricardo was featured as a #PROFspective student in the music industry program for his work on the blog and to give people an inside look at the major. In the coming years, Ricardo explored the Glassboro music scene through professors, DJing, the blog, and the music lovers from Rowan Alternative Music Club and 4333. This mix of in-class and extracurricular activities helped build the core foundation of skills and music culture that would, later on, be used in real-life scenarios at internships and work.
In the summer of 2016, Ricardo began his first internship, with big help from friends, at the distribution company The Orchard (SONY). From there, he went on to intern at JazzHouseKids as a graphic designer and back again to The Orchard for the final internship of his college career. Ricardo graduated with a head full of music industry experience and know-how ready to work and make a name for himself. After a few months of working with his dad and doing a considerable amount of freelance graphic work, he reconnected with his former supervisor from The Orchard. Through that connection, he was able to land an interview with one of the three main record labels where he currently works as an Admin Assistant on the Sales Team. Ricardo hopes to go back to school, when time permits, and get his masters to further his career in the industry.
Q & A
What Kind of Work Are You Doing Now?
I'm the Administrative Assistant on the Sales Team of one of the three major labels. My responsibilities range from standard admin duties like expense reports and scheduling meetings to more "in the weeds" tasks like running digital sales reports and keeping communications with major DSPs (Digital Service Providers). It's a position that allows me to take part in different projects and collaborate with other departments throughout the label, so it's the perfect place to learn and grow.
What is it like to have a successful career in the music industry?
Well, I wouldn't say that I'm fully successful just yet! It's still very early in my career and I will have to face many failures and wins to safely consider myself a success. I couldn't feel more grateful and proud of myself to be where I am. Looking back at my time in college, I hustled a lot in and out of school to gain the experience I knew I needed to succeed. In the end, it was my best friend's sister's friend who I met at a BBQ that kick-started my career. So while hard work was a big part in getting me here, luck was equally as important.
How did the Rowan Music Industry Program help you with reaching your goals?
Hands down the professors! Each professor has an obvious passion for teaching and music but more importantly a distinct enthusiasm in helping us achieve our goals. Whether it be offering resources, bringing in industry speakers, or even career consultations, which I had quite a few of. The classes they taught encouraged collaboration between peers which made the experience of learning easier as well as more enjoyable, especially since everyone loves music as much as you do. I'd like to personally thank Professor Gendreau, Professor McArthur, and Professor J. Sean Diaz, and Processor Puckett as well as many others for helping me to find a path in school and letting me annoy them with life questions.
What advice do you have for current music industry students?
The best advice I have for music industry Students is to keep an open mind and stay curious. The music industry is always changing which means there are always new opportunities opening and closing. Keeping ahead of trends and listening to all different types of music will give you the foundation you need to take advantage of those opportunities. And don't forget, we are in the MUSIC industry! Be creative, find the road less traveled, and make it into a concert venue or a TikTok trend. Your future is up to you. 
---
STEVE SELFRIDGE
MM in Jazz Studies '07
Steve Selfridge is a saxophonist, jazz musician, music teacher, and school band director in the Philadelphia area.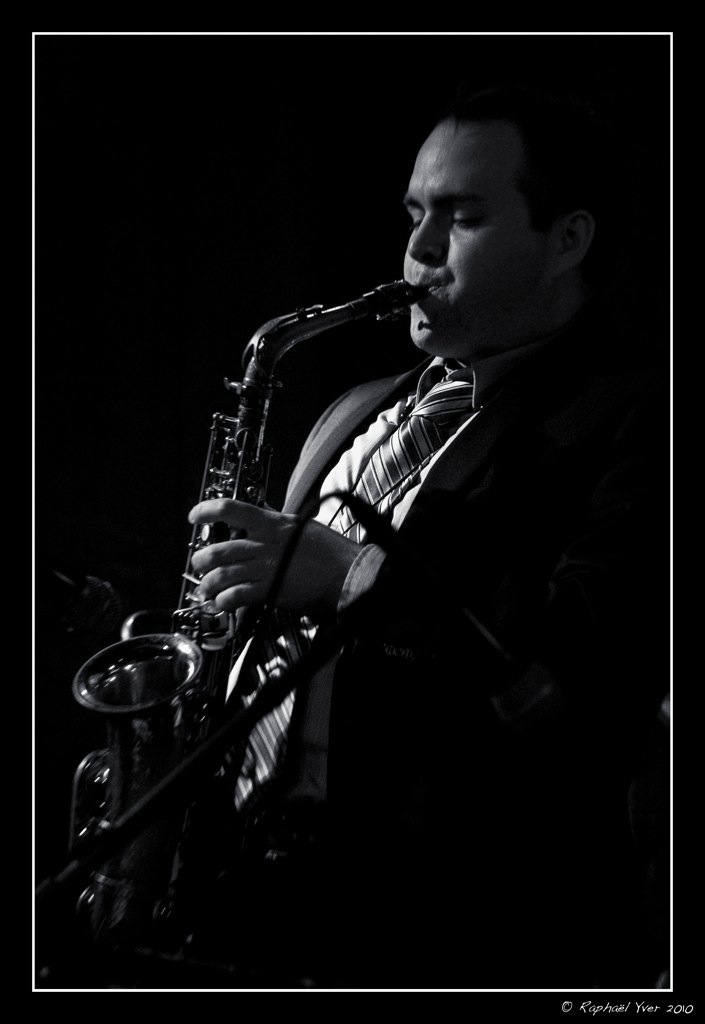 Steve is an active performer in various musical ensembles and venues in the greater Philadelphia area, including performances with the John Hoey Orchestra, Raindogs, the John Grecia Band, Syncopatin' Six at Bethlehem Musikfest, and his own Steve Selfridge Groove~tet. In 2011, Steve performed at Carnegie Hall, NYC, as a featured soloist on stage with rock legend Steven Van Zandt and Rock and Roll Hall of Fame inductee Darlene Love.  In his career, Steve has had the honor to share the stage with many music greats in both performance and educational settings. Some of these amazing musicians include Terell Stafford, Jon Faddis, John Swana, Clark Terry, Dick Oatts, Denis DiBlasio, George Rabbai, Steve Turre, Tom Lawton, Lucas Brown, Erik Johnson, Dan Monaghan, and Derrick Hodge.  
In addition to performing, Steve maintains a deep commitment to teaching music and promoting music education in our schools and communities. Steve has been a band director in the Garnet Valley School District since 2001, directing the High School Jazz Combo, High School Saxophone Ensemble, two Middle School Jazz Bands, and the 4th & 5th Grade Bands. In the fall, Steve assists with the Garnet Valley High School Marching Band as the saxophone instructor.  
Steve enjoys working with outstanding young jazz musicians in various honor bands, festivals, and workshops in the Delaware County and Philadelphia area. In 2003 Steve and fellow director David Burkhart co-founded the Delco High School All-Star Big Band, which brings together outstanding high school jazz musicians from across Delaware County for a series of summer performances. For over ten years, Steve directed the Summer Jazz Workshop at Interboro High School, and in 2006 served as the director of the Kimmel Center Youth Jazz Ensemble in Philadelphia. Steve has served as adjudicator and clinician at jazz festivals throughout the area, including the Swarthmore College Jazz Festival. In 2009, Steve was named an "Educator 500" by the West Chester University 3E Institute, which recognizes educational excellence and entrepreneurship.  
Steve is a proud graduate of Temple University (B.M. Music Education/Jazz Studies, '01) and Rowan University (M.M., Jazz Studies, '07), where he studied saxophone and jazz improvisation with Marshall Taylor, Ben Schachter, Denis DiBlasio, Terell Stafford, Tom Lawton, and Larry McKenna. In addition to his performing and school teaching activities, Steve also teaches private saxophone lessons at his home studio in Aston, PA.
Q & A
What kind of work are you doing now?
I'm the high school band director and music department coordinator of Garnet Valley School District in Glen Mills, PA.  It's a really fantastic place to work with enthusiastic, talented students and supportive administration.  I also have a YouTube channel called "Mr. Selfridge" where I teach music lessons on various band instruments that has become a very important project for me. It began very simply as a way for me to post some helpful videos for my own students, but now has grown to over 140,000 subscribers. I am endlessly amazed by the feedback I receive from my viewers and inspired by the potential for the internet to connect teachers and learners around the globe. In addition to my teaching, I am active as a freelance saxophonist in the Philadelphia area.
What is it like to have a successful career in music?
I feel like one of the truly lucky ones when it comes to my life and career. A commonly heard bit of career advice is to "figure out what you love to do, then find a way to get paid for it". That's where I am right now.  I am one of the lucky ones who figured out early on (in high school) that I wanted to be a musician and music teacher, I followed that path, and now I get to do what I love AND get a paycheck!  The work can be challenging, stressful, exhausting at times, but I am always able to step back and appreciate that there's nothing I'd rather be doing. I get to make music EVERY DAY, and the feeling of making a difference in my students' lives is priceless.
How did the Rowan University Music Department help you with reaching your goals?
My professional life has always been about finding that balance between my passion for teaching and my passion for playing jazz. When I decided to pursue a Master's Degree in Jazz Performance at Rowan University, it was my goal to push myself to higher levels of musical understanding and self-expression through my playing. In all facets of the program, in particular my study with Denis DiBlasio, I was inspired and challenged. I made connections with professors and fellow students who remain valued professional colleagues and friends to this day. My years in the Rowan University Master's program were some of the most fulfilling and creative of my life.  
What advice do you have for current music students?
Take the fullest advantage of the rich musical environment you are in everyday, whether you are an undergraduate or graduate student. Within one university building, you have access to world-class experts in many fields of music and beyond. This amazing milieu of musical learning and collaboration is one in which you will not often find yourself in your future years. Be inquisitive everyday. Be genuinely interested in connecting with your fellow students and instructors. Everyone has a story to share, and things to teach you.
http://www.steveselfridge.com
https://www.youtube.com/channel/UCqipAeDrpKzXr7wR3yl6vVw
---
MATTHEW WITTEN
MM in Percussion Performance '01
Dr. Matthew Witten is a graduate of the Eastman School of Music, where he received his DMA (2014), BM (2000) degrees, and the coveted Performer's Certificate. In May 2001, Matt received an MM (2001) degree from Rowan University (NJ), where he studied with Philadelphia Orchestra timpanist, Don Liuzzi. His teachers also include, Michael Burritt, John Beck, William Cahn, Gordon Stout and Dean Witten.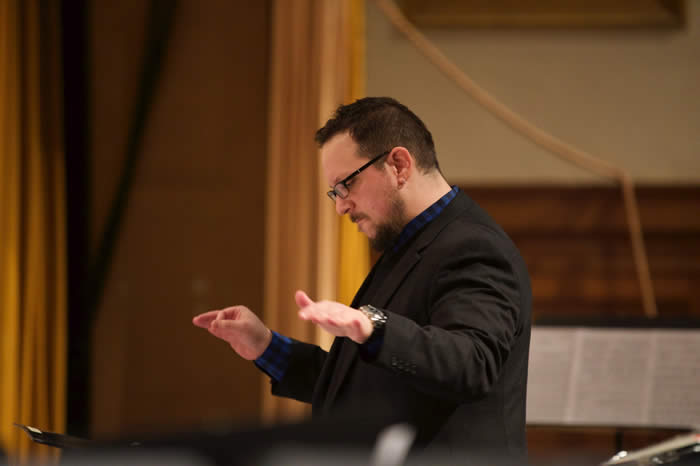 Matt is on the faculty at Monroe Community College and is in his seventh year as the director of the University of Rochester's Percussion Ensemble and in the spring of 2015 he will also join the faculty of Alfred University. Matt has performed on Broadway in numerous pits for shows like Little Women, La Boheme (Baz Lurhmann version), The Light in the Piazza, Phantom of the Opera and Beauty and the Beast. Notably, Matt completed a year tour of the US with the first national company of "Little Women" the musical, 2005-2006, has worked with Ben Vareen, Rosie Odonnell, Randy Newman, performed at the Percussive Arts Society International Convention (PASIC) in 2011, and with the Erie Philharmonic. Locally Matt has also performed with NAZ Theatre, The JCC Theatre, Geva Theatre and the Garth Fagan Dance Company.

In March 2002, Matt performed Joseph Schwantner's Concerto for Percussion with the Rowan University Wind Ensemble at the Queens College (NYC) PAS Day of Percussion. He has been the first place winner of multiple competitions including the MTNA (2001), The Crane School of Music New Music Competition (2001), The Midland- Odessa Symphony Concerto Competition (2001), the Yamaha Young Performing Artist Competition (1999), and the Aspen Music Festival Percussion Soloist Competition (1998).

As a proponent of contemporary music, Matt is a member of the JAM percussion duo and Fracas, a new music quartet consisting of percussion, guitar, saxophone and piano and has taken part in numerous commissions for solo and chamber music. In 2015 Matt premiered Adam Silverman's Marimba Concerto Carbon Paper and Nitrogen Ink with the Rowan University Wind Ensemble.
Q & A
What kind of work are you doing now?
I direct the University of Rochester Percussion Ensemble, I teach various courses as Monroe Community College and Alfred University. I perform all different kinds of music in the Rochester area including, contemporary, classical, theatre, singer/songwriter and solo appearances.
What is it like to have a successful career in music?
Its very hard work but its also extremely satisfying and gratifying.
How did the Rowan University Music Department help you with reaching your goals?
While at Rowan I was supported in every way possible. I had a constantly busy schedule of performance opportunities including performances with top notch faculty and local professionals, plenty of practice time and limitless practice space. I was also given many teaching opportunities including my first college teaching when the music department hired me to teach music appreciation and percussion methods class. I also had eye opening classes and ensemble experiences with creative professors like Veda Zuponcic, Dr. Harold Oliver, Dr. Robert Rawlins, Salvatore Scarpa, George Rabbai, Dean John Pastin, and Dean Witten.
What advice do you have for current music students?
Practice, practice, practice! Nothing speaks louder for you as a musician than your ability to play your instrument so never stop trying to better yourself. Learn as many things as you can possibly handle, subjects, genres and styles. Don't limit yourself to one kind of music. Today's music world and business is extremely competitive and ever evolving. You need to be multidimensional and versatile. You always want to be able to say yes to any opportunity that presents itself so you need depth and range as a performer and as a teacher. Don't forget to rock hard and have fun!
---
MEGAN COONEY
BM in Music Education and BA in Subject Matter Education '11
Megan received her Bachelors Degree in music education grades K-12 instrumental, choral, and general music from Rowan University in New Jersey. In May of 2014 Megan completed her Masters Degree in wind conducting at the University of Massachusetts, Amherst. She also studied classical percussion, performing regularly during her time at Rowan and UMass.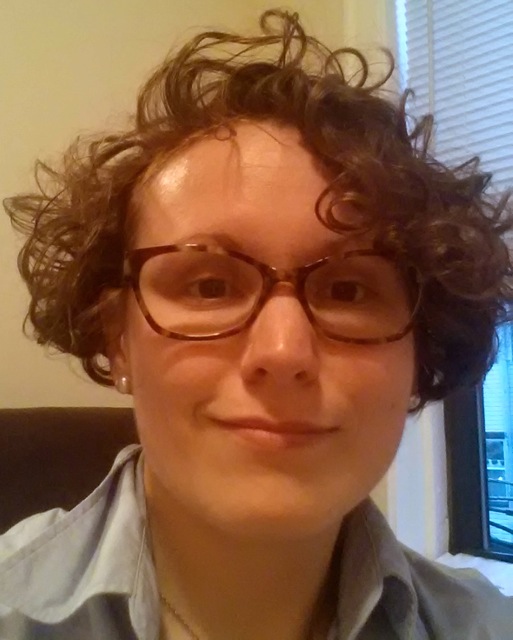 While at Rowan University she received the W. Clarke Pfleeger Award for Musical Excellence. During her time at UMass, she was nominated for the UMass Amherst Distinguished Teaching Award, the highest award given at the university for teaching faculty or graduate students. She has held professional teaching and staff appointments with Cherokee High School, Marlton, NJ, Shawnee High School, Medford NJ, Pitman High School, Pitman, NJ, Washington Township High School, Washington Township, NJ, and has led numerous secondary, collegiate, youth, and community ensembles.

Megan currently resides in the neighborhood of Lincoln Square in Chicago, Illinois where she lives with her cat Clara Schumann. Megan subs regularly with the Chicago Brass Band percussion section. During her free time, she loves to cook, watch sports (GO PATRIOTS!), practice, read, study scores and visits downtown to watch live music, dance, theater and art.
Q & A
What kind of work are you doing now?
I am currently the Director of Bands and Instrumental Music Department at Luther North College Prep, Pilgrim Lutheran School, St. John's Lutheran School, and Lutheran Unity School located in Chicago Illinois. I direct the high school jazz band, pep band, concert band, elementary band, and teach beginning and advanced private lessons on all wind/percussion instruments grades 4-12. I am a faculty member of the Luther North Fine Arts Academy and also serve on the school's recruitment committee.
What is it like to have a successful career in music?
It is really nice to be able to pay my bills and own real furniture. I love the fact that I can afford to live in the city of Chicago without roommates and enjoy taking advantage of all the city has to offer; there is no better place for an artist to live!
How did the Rowan University Music Department help you with reaching your goals?
One of the biggest influences in my life and career is Dean Witten the Director of Percussion Studies at Rowan University. I began studying with Dean when I was 16 years old attending a local New Jersey high school. I eventually went on to study classical percussion with Dean for 8 years. Dean Witten is a father figure to me and taught me everything I know about music before anyone else. I owe a large part of my success to him!

Dr. John Pastin also took the time to teach me everything he could about conducting, which was something that I took interest in during my sophomore year at Rowan. Dr. Pastin shared with me everything he knew about wind band repertoire, rehearsing, gesture, and programming music of artistic merit. Both Dean and Dr. Pastin prepared me to take auditions for graduate school straight out of my undergraduate degree. I was accepted into multiple graduate programs in both conducting and percussion performance with teaching assistantships.
Rowan University's superior musical education all comes down to the time that the faculty invests in their students. These are not just teachers but will remain your lifelong mentors. Without the amazing opportunities that Dean Witten and Dr. Pastin provided for me I would be a much different musician, person, and educator. Rowan University's Department of Music allowed me to discover my potential and focus my skills for the future.
What advice do you have for current music students?
Be prepared to hold any job or jobs that will prevent you from being homeless. Be prepared to live like you are homeless even with a job. Stay in close contact with all of your friends you are definitely going to need their help! Listen to your mentors because they always know best. Take risks everyday, laugh often, be willing to travel anywhere at any time, and have a good attitude about things. Be good at what you do! Always participate in things that remind you that you are an artist because once you lose yourself as an artist it's game over. Teaching music in a school setting does not give you job security anymore. Job security as a teacher is just as uncertain as being a performer for a living so follow your gut instinct always. Finally, the most important piece of advice I can give is always be prepared, kind, and willing to help others because you never know who might be around.
www.luthernorthcollegeprep.org
---
DR. MICHAEL JOHN TROTTA
BM '02, MM '08
Composer, Michael John Trotta (b.1978) is a frequent guest conductor and clinician with a wide variety of ensembles throughout the country. His compositions are performed all over the world.
He earned a Doctorate of Musical Arts in Choral Conducting from Louisiana State University. This Memorial Day, will conduct concert of his own compositions entitled Music of Stillness, Hope and Peace at Carnegie Hall. His forthcoming CD project Mystical Voices: where heaven and earth shall blend is in production with a release date set for 2015.
Dr. Trotta is currently the Director of Choral Activities, Music Department Coordinator, and Assistant Professor of Music at Virginia Wesleyan College. He lives in Virginia Beach with his wife Rachel, a writer, artist and educator a living reminder of the M.C. Richards quote, "All of the arts we practice are apprenticeship. The big art is our life."
Q & A
What kind of work are you doing now?
In the broadest sense, I have the privilege of helping people to discover that music has the power to allow people to experience the extraordinary in the present moment. As a composer, conductor, and educator, I get to take part in each step of the process creative process from inspiration to rehearsal through the performance and recording.
What is it like to have a successful career in music?
My musical life consists of my daily writing schedule of my own new compositions, six weekly rehearsals with my two choirs at Virginia Wesleyan, overseeing the music education classes and the music department, managing the
business aspects of being a composer and conductor, as well as frequent appearances as a guest conductor and clinician with choirs all over the country. Perhaps the most important thing for me to remember is that as much as I love being a musician, it is the rest of my life: family, friends, study, and reflection that gives me the energy to be successful in my career.
How did the Rowan University Music Department help you with reaching your goals?
I was very fortunate to have wonderful mentors throughout my time with the Rowan University Music Department. I had once in a lifetime opportunities like singing at Carnegie Hall, touring Europe as a tenor soloists, having a composition lesson with Sir David Wilcocks, and conducting with composer Morten Laridsen at the piano that shaped my overall musicianship. Of great importance was my time with the full time faculty themselves. Dr. Eugene Simpson, Dr. Lourin Plant, and Dr. Z. Randall Stroope all significantly impacted my future work as a choral conductor. Jon Garrison, Metropolitan Opera Tenor, was my primary voice teacher. I greatly enjoyed my theory studies with Dr. Robert Rawlins and score study with Sal Scarpa. Dr. Lili Levinowitz provided me with a solid music education background and the Rowan Education department is second to none. But perhaps the most significant goal that Rowan helped me achieve was finding a way to engage the community in inspiring musical performances through instilling in me a desire to be a great musician.
What advice do you have for current music students?
The little things you do everyday craft who you will become as a musician and a person. Do a little bit everyday, and before you know it, those little bits may very well add up to something extraordinary. It may not feel like it at the time, but practicing piano scales, preparing for a sight-singing test, studying for a music history exam, and memorizing you pieces for juries are the building blocks for making an impact in the community as a musician. After repeating these simple tasks over an extended period of time, they eventually become habits, the habits that enable you to wake up one day and realize that you have become who you have always wanted to be: a person who loves music so fully and completely that it ignites others to find the music within them, and share it with the world.
---

JONATHAN BARNES
BM '06
Jonathan Barnes is a versatile performer and educator. He currently performs with the prestigious U.S. Navy Band Commodores in Washington, D.C. Born and raised just outside of Baltimore, he was active in the New York and Philadelphia music scenes before enlisting in the U.S. Navy.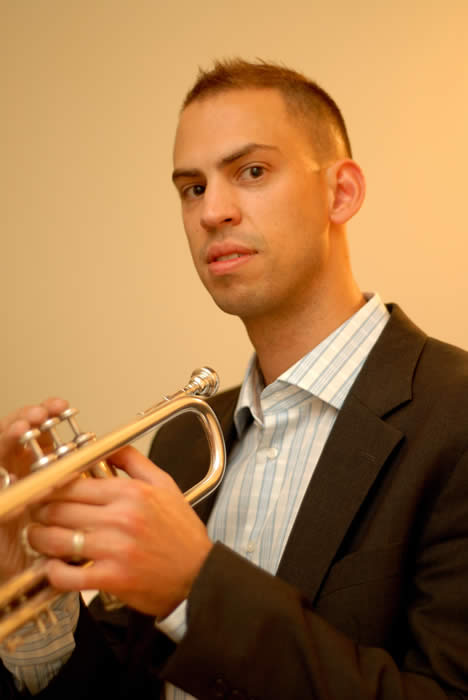 In addition to his busy schedule with the Commodores, Jonathan's work as a freelance trumpet player has enabled him to share the stage with artists such as John Fedchock, John Swana, Bobby Sanabria, Candido Camero, Bernadette Peters, Simone, Ruben Blades, Larry Harlow, Seneca Black, Marcus Belgrave, Bootsie Barnes, Denis Diblasio, and George Rabbai. Jonathan has performed at New York venues such as Lincoln Center, the Jazz Standard, Le Poisson Rouge, Dizzy's Club Coca-Cola, Symphony Space, FB Lounge, Tribeca Performing Arts Center, Manhattan Center, SOB's, and The Cutting Room, along with venues in Philadelphia such as the Kimmel Center and Chris' Jazz Cafe. He has also performed at the Verona Jazz Festival, the Telluride Jazz Celebration, and the Cape May Jazz Festival.
In 2009 Jonathan received a Master of Music degree in Jazz Performance from Manhattan School of Music. His teachers there included Scott Wendholt, Jon Faddis, Garry Dial, Phil Markowitz, David Liebman, Steve Slagle, and Justin DiCioccio.
Jonathan is passionate about sharing his love of music with students of all ages and is currently a contributor on The Trumpet Workshop, an educational website geared towards jazz trumpet players. Jonathan has presented master classes, taught big bands at the middle and high school levels, and worked with summer jazz camps. From 2009 to 2011, he served as a member of the adjunct faculty at Rowan University teaching music appreciation and music theory.
Q & A
What kind of work are you doing now?
I am currently serving as a musician in the Navy Band Commodores in Washington D.C. The Commodores are the premier big band of the United States Navy, and are stationed at the historic Washington Navy Yard. I also freelance around the D.C. metro area, and occasionally make it back up to the Philadelphia area for work.
What is it like to have a successful career in music?
It's a dream come true! I remember as a junior and senior in high school I was trying to figure out what I wanted to do in college and beyond. I had two options: math or music. Somehow I chose music, and jazz performance at that! My parents were very supportive and I had some great teachers along the way; however, I knew that it would be difficult to make a steady living as a full-time musician. Being a full-time freelancer was a ton of fun, but it came with quite a bit of anxiety about money! Eventually, I was able to win the job with the Navy Band and now I do that full-time and freelance on the side. It's a thrill to wake up every day and know that I get to practice, perform, and write music, AND get paid a steady salary and benefits to do just that!
How did the Rowan University Music Department help you with reaching your goals?
First of all, Bryan Appleby-Wineberg saw potential in me even though I had a lot of embouchure problems. If it wasn't for his vision and support, I never would have been accepted as a music student. Second, Rowan offered two one-hour private lessons per week for jazz performance majors: one classical and one jazz. That was integral in helping me to become as versatile as possible. A lot of music schools don't offer that sort of opportunity for jazz majors. George Rabbai was another huge influence. He opened up the world of improvisation to me in a whole new light by encouraging me to transcribe the types of players that would help me learn the language. Finally, Rowan offered a large variety of ensembles, through which I was able to further learn how to play in those differing musical styles. Each ensemble director was able to push me to become a better musician: Denis DiBlasio, George Rabbai, John Pastin, Sal Scarpa, Tyrone Breuninger. The best asset of Rowan music has always been its faculty.
What advice do you have for current music students?
This is very cliche, but true! Follow your dreams. It really is worth it, because if you truly want to do something in music, you can make it happen. There will be obstacles, there will be setbacks; however, the joy of being able to work in a field that excites you is worth it. For some advice that is more specific to performance majors, I'll paraphrase George Rabbai: There is always room for good players. I take this to mean that if you do all you can to become the best possible musician that you can be, work will open up for you. It may take time, but it'll happen.