Rowan University WindFest
Rowan University WindFest
Rowan University WindFest 2020
*WindFest 2019 was a wonderful success - thank you to all who participated. Be sure to check back soon for details about our next WindFest event... In the meantime, read below about WindFest 2019!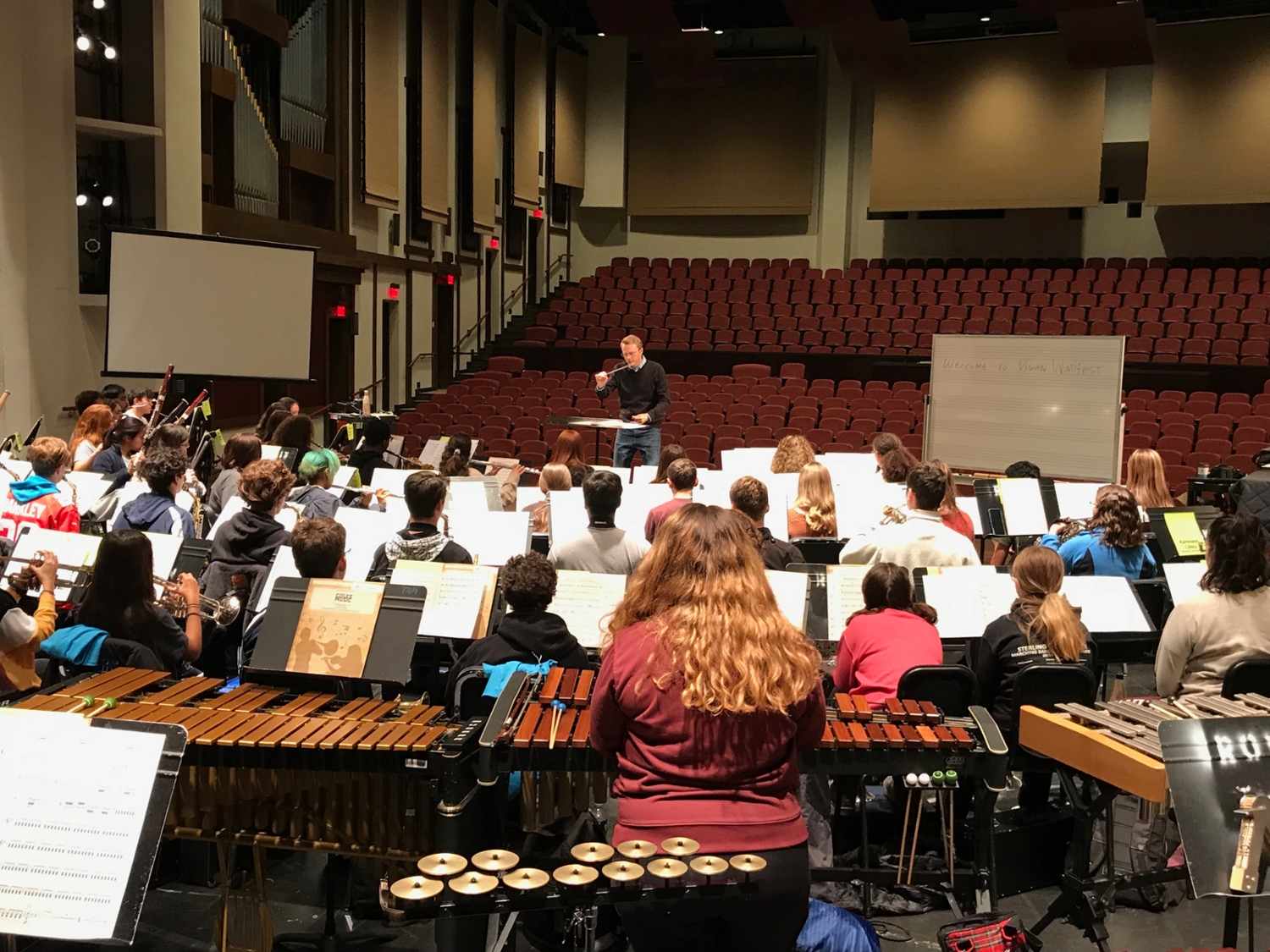 Rowan University Bands present a
NEW Honors Wind Ensemble Event
for Outstanding High School Musicians
ONE DAY ONLY:
Saturday, November 23
9:00AM-6:00PM; Concert at 7:30PM
      Dr. Joseph Higgins, WindFest Conductor & Director of Bands
      Dr. Fabio Oliveira, Guest Soloist & Rowan's new Director of Percussion
The Rowan University "WindFest" Honor Band is an intensive one-day event for high school musicians selected from throughout NJ, PA, DE & NY. Participants will enjoy a music-filled day, working alongside Rowan's world-class faculty and exceptional university students in rehearsal and masterclass settings. The day concludes with a concert in beautiful Pfleeger Concert Hall featuring both the WindFest Honor Band and the Rowan University Wind Ensemble.
Full Schedule:
9:00am       Registration begins in Wilson Hall at Rowan University
9:30am       Ensemble Rehearsal #1 begins
11:00am     Break
11:15am     Ensemble Rehearsal #2
12:30pm     Lunch (Pizza provided, or bring your own lunch!)
1:30pm       Instrumental Masterclasses with Rowan University Faculty
2:45pm       Ensemble Rehearsal #3
4:15pm       Break
4:30pm       Ensemble Rehearsal #4
6:00pm       Dinner (provided) with RU Wind Ensemble musicians; change into concert attire, etc.
7:30pm       CONCERT: WindFest Honor Band & RU Wind Ensemble!

Cost: $30 includes a t-shirt and two meals. This fee is due upon arrival at the event (cash or check to "Rowan University").
Please do not hesitate to reach out anytime with questions to Dr. Joseph Higgins, Director of Bands (higgins@rowan.edu). We look forward to seeing you soon!