Adrian Barnes
Adrian Barnes
Adrian Barnes

Music Education, Co-Coordinator (Instrumental)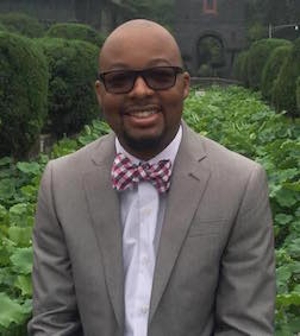 Contact Info
856-256-4500 x53592
Rm 224
Biography
Adrian D. Barnes began his teaching career in a Title I school in Bradenton, Florida (grades 6-8) as a band and orchestra director. While in Florida, he served as an assistant director of marching band at Southeast High School working specifically with drum-line, and front ensemble. Dr. Barnes has worked closely with students from historically marginalized communities, as well as students with special needs.
Upon attending Texas Tech University, Dr. Barnes served as an instructor of record, an instructor for the Texas Tech University String Project, and as a research assistant on a grant given to Texas Tech University by the U.S. Department of education for the purposes of establishing better relationships, and providing social capital to African American/Blacks and Latinos of Mexican-origin within a historically disenfranchised section of Lubbock, Texas. In addition, Dr. Barnes has an interest in studying the arts internationally and has traveled to universities within Southwest China as a part of a cultural exchange of American Music Education in Chengdu China to present on hip-hop rhythms through body percussion.
Dr. Barnes research interests include using hip-hop in the music classroom, music and informal learning, aesthetics in music education, and the recruitment of historically marginalized populations by collegiate music ensemble directors.
Education:
B.A. Bethune-Cookman University

M.MEd. Florida State University

Ph.D. Texas Tech University