Noa Even
Noa Even
Noa Even

Saxophone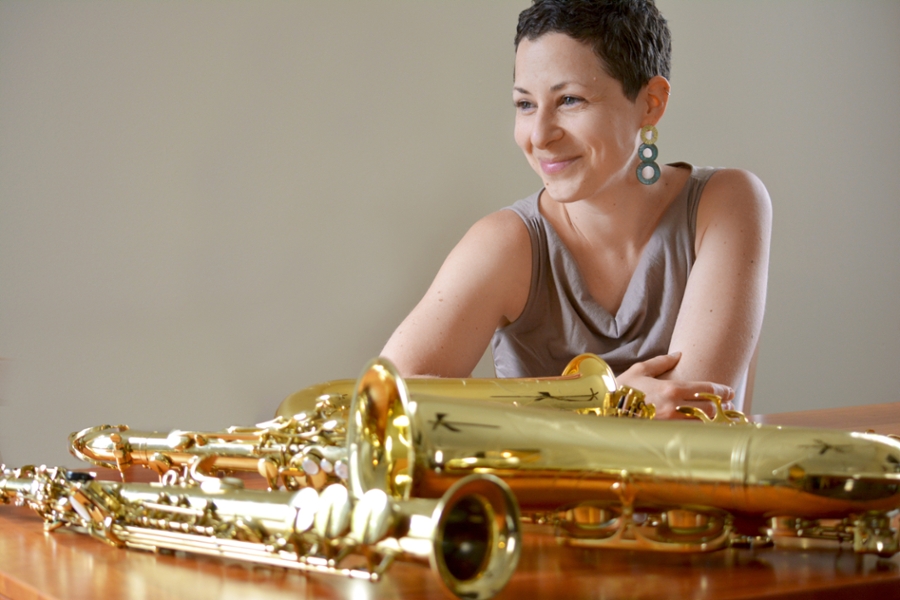 Contact Info
Biography
Noa Even is a versatile saxophonist dedicated to the arts of today. In addition to creating new music through commissioning and close collaboration with composers, she interprets traditional classical repertoire and improvises.
Atomic, Noa's solo commissioning project, features works with interactive electronics and video that explore themes of human connection, such as support for the transgender community, fluctuating immigration laws, and feelings of regret. Since the premiere in September 2019, she's been touring Atomic across the country.
Noa's saxophone duo, Ogni Suono, has performed throughout Asia, Europe, and North America, and released two albums since their formation in 2009. Most recently, they traveled to Taiwan and China to tour commissioned works and teach as guest clinicians. Patchwork, Noa's saxophone and drum set duo, has been building an eclectic body of work for their unique instrumentation since 2013. Their self-titled debut album will be released in May 2020 on New Focus Recordings. When touring college campuses, both duos teach master classes, offer student composers readings, and lead discussions on entrepreneurship in the arts. Noa has also performed with Alia Musica Pittsburgh, Cleveland-based No Exit New Music Ensemble, and organist Karel Paukert.
In 2017, Noa co-founded Cleveland Uncommon Sound Project, a non-profit organization that champions new and experimental music by presenting an annual festival, a year-round concert series, and organizing professional opportunities for young composers. She recently helped establish the Committee on the Status of Women (CSW) within the North American Saxophone Alliance and co-organized a mentorship program for female saxophonists. She serves as an advisor of the CSW and on the editorial board for the Saxophone Symposium Journal.
Noa has been appointed as Lecturer and Head of Woodwinds at Rowan University and will begin her new position in September 2020. She has been teaching at Kent State University since 2013 and was a sabbatical replacement at the University of Oregon in the spring of 2017. She holds a DMA in contemporary music from Bowling Green State University, a master's degree in performance from the University of Illinois at Urbana-Champaign, and a bachelor's in performance and music education from Northwestern University. Additional studies include the Conservatoire à Rayonnement Régional de Boulogne-Billancourt outside of Paris, where she studied with Jean-Michel Goury. Her other primary instructors include John Sampen, Debra Richtmeyer, and Fred Hemke.
Noa is a Conn-Selmer Artist-Clinician and on the Vandoren Artist Roster.