Music Industry Camp
Music Industry Camp
4th Annual Rowan Music Industry/Technology Camp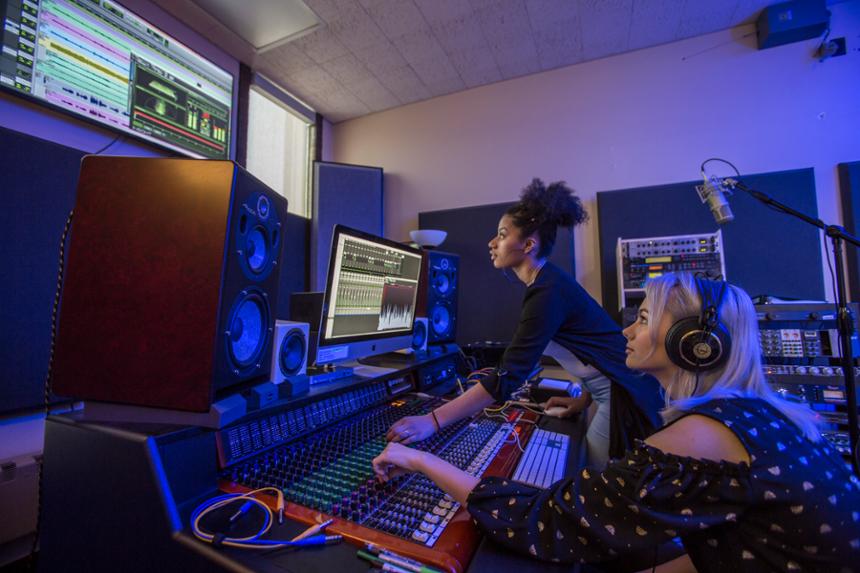 The Rowan Music Industry camp offers students a world-class learning experience on music technology and key aspects of the music business. Classes will cover a vast array of topics, including but not limited to: audio recording, editing, MIDI sequencing, audio mixing, recording studio acoustics, music industry overview, record deals, music publishing, social media and music marketing.
The Rowan Music Industry Camp offers students from southern New Jersey and surrounding states a chance to study with some of the region's finest record producers and music industry professionals. During this dynamic five-day camp, students will learn skills necessary to work as an audio engineer, record producer, post-production engineer, record label manager, artist manager, booking agent, marketing manager and music publisher. Other important topics include preparation for college admissions and career development.
The camp will be lead by Bachelor of Science in Music Industry degree program Professors Mathieu Gendreau, Michael McArthur, Barbara Adams and Ben Runyan. Various industry-leading guest speakers such as Grammy-nominated songwriter Kristal Oliver (Kanye, Justin Timberlake, Estelle, etc) will also run workshops at the camp. 
Students will study in the spacious Wilson Music Building which houses recording studios and a computer lab with the Logic Pro X software package.
Students will be housed in air-conditioned Rowan University dormitories and will eat in the newly renovated Student Center Dining Hall. Dormitory and campus supervision will be provided by Rowan University music student/alumni counselors, coordinators, directors and Rowan University Campus Security.
Campers will be required to bring their own headphones to use during camp. Music Industry campers do not have to be musicians. Resident rate includes breakfast, lunch, and dinner daily. Commuters receive lunch and dinner daily. 
---
Music Industry Camp Director:
Professor Mathieu Gendreau,
 is a music producer, composer, recording artist, and label owner. His creative and research areas include producing a professional recording, scoring to picture and video games, negotiating contracts, touring and publishing. His music productions have been released by labels such as EMI, Mute, Virgin, Sony, Tommy Boy, Ministry of Sound and Universal, and artists including Goldfrapp, New Order, Arthur Baker, Tommie Sunshine, CLIENT, Erasure and King Britt.
As a recording artist, Mathieu is half of the indie-electronic duo Plastic Operator. The band caught the attention of BBC Radio 1 DJ Rob Da Bank with the song "Folder" in 2005 and the single was signed to Sunday Best Recordings. In 2007, Mathieu launched his own label, Fine Day Records, and released Plastic Operator's album "Different Places" to critical acclaim. The band performed live in many of Europe's largest clubs, events and festivals including Bestival (Isle of Wight), Razzmatazz Club (Barcelona), Petrol, Culture Club (Belgium) and Paris Fashion Week. Mathieu has produced numerous remixes, including "Chains of Love - Plastic Operator remix" for chart-topping band Erasure (Mute/EMI).
His work as a composer has been featured in films and videos, television programs, advertisements, and video games for Ubisoft, Autodesk, MIT, WYBE, Coca-Cola, Radio-Canada Television and the British Academy of Film and Television Arts (BAFTA) Games Awards.
Prior to Rowan, he taught at Drexel University in Philadelphia and at the University of Westminster in London, UK. He is a member of the Audio Engineering Society (AES), GRAMMY, PRS, MCPS and PPL.
---
July 19-23, 2020
Ages 14-18 |Commuter and residential options available|
| | |
| --- | --- |
| Cost: |   |
| Resident | $850 |
| Commuter | $625 |
A $100 non-refundable deposit is required to reserve your pace at the time of registration  Resident payment due in full: June 5, 2020. No changes in resident/commuter status can be accommodated after June 5, 2020. Commuter payment due in full: July 10, 2020. All remaining camp balances are non-refundable after July 10, 2020. If a refund is requested on a remaining balance before July 10, 2020; transaction fees will be deducted from the refunded amount. The Rowan Music Industry/Technology Camp has a capped enrollment of 59 students. We will honor paid registrations in the order they are received. After Music Industry Camp is sold out - email musiccamps@rowan.edu to be placed on the waiting list.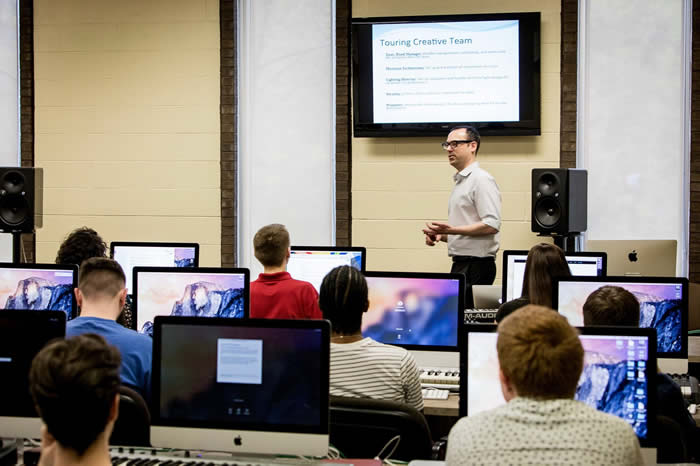 Questions? musiccamps@rowan.edu