Music Industry Camp
Music Industry Camp
3rd Annual Rowan Music Industry/Technology Camp
July 21-25, 2019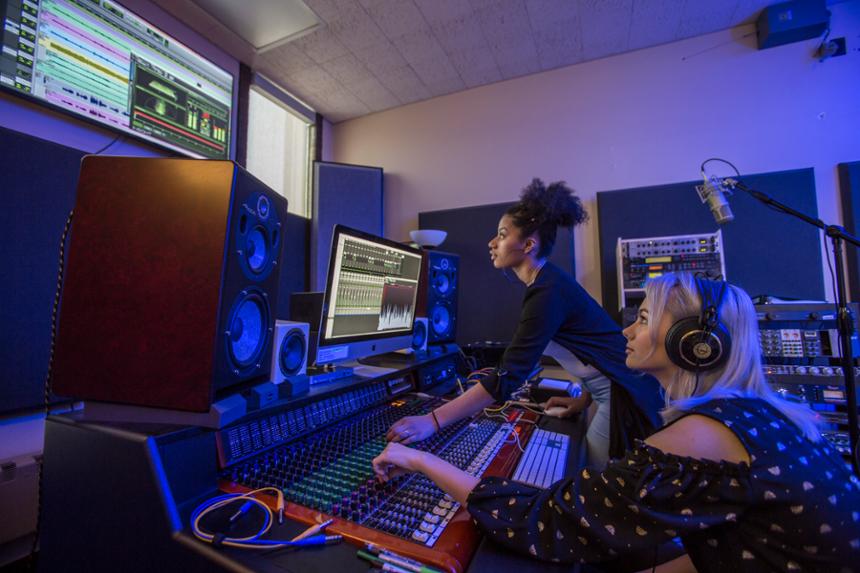 Ages 14-18 | Commuter and residential options available |
Payment due in full by June 1, 2019
The Music Industry Camp tuition rates have been reduced by $200 each with a generous grant from the Les Paul Foundation! Follow the Les Paul Foundation on Facebook, Twitter and Instagram!
Resident: $600 (originally $800)
Commuter: $500 (originally $700)
(Only 3 seats left - register today to reserve your seat at camp!!)
View the 2019 Camp Handbook!
The Rowan Music Industry camp offers students a world-class learning experience on music technology and key aspects of the music business. Classes will cover a vast array of topics, including but not limited to: audio recording, editing, MIDI sequencing, audio mixing, recording studio acoustics, music industry overview, record deals, music publishing, social media and music marketing.
The Rowan Music Industry Camp offers students from southern New Jersey and surrounding states a chance to study with some of the region's finest record producers and music industry professionals. During this dynamic five-day camp, students will learn skills necessary to work as an audio engineer, record producer, post-production engineer, record label manager, artist manager, booking agent, marketing manager and music publisher. Other important topics include preparation for college admissions and carreer developmnent.
The camp will be lead by Bachelor of Science in Music Industry degree program Professors Mathieu Gendreau, Michael McArthur and Barbara Adams. Various industry-leading guest speakers such as Grammy-nomiated songwriter Kristal Oliver (Kanye, Justin Timberlake, Estelle, etc) will also run workshops at the camp. 
Students will study in the spacious Wilson Music Building which houses recording studios and a computer lab with the Logic Pro X software package.
Students will be housed in air-conditioned Rowan University dormitories and will eat in the newly renovated Student Center Dining Hall. Dormitory and campus supervision will be provided by Rowan University music student/alumni counselors, coordinators, directors and Rowan University Campus Security.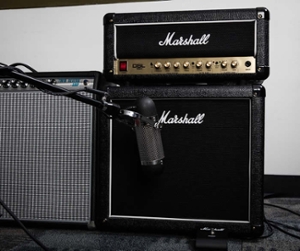 p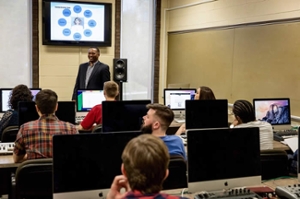 The Rowan Music Industry Camp has a capped enrollment of 59 students. We will honor paid registrations in the order they are received.  A $100 non-refundable deposit is required to reserve a space after your application is submitted. Campers will be required to bring their own headphones to use during camp. 
Music Industry campers do not have to be musicians. 
Resident rate includes breakfast, lunch, and dinner daily. Commuters receive lunch and dinner daily. 
For more information please contact: musiccamps@rowan.edu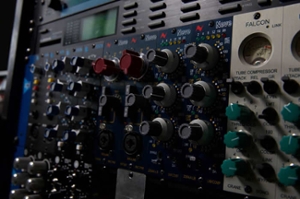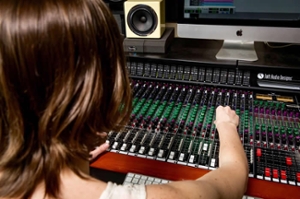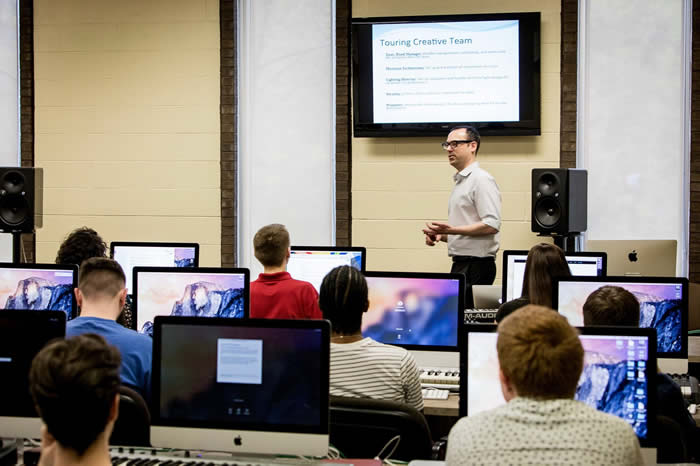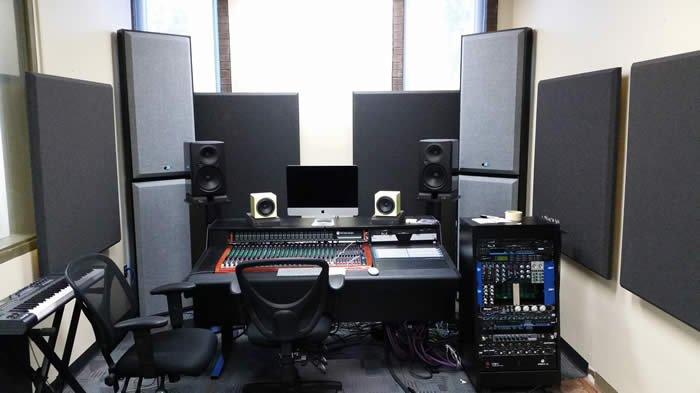 Special thanks again to the Les Paul Foundation for their generous grant to help reduce the cost of the Music Industry Camp this year!