First Steps in Music
First Steps in Music
First Steps in Music Certification Course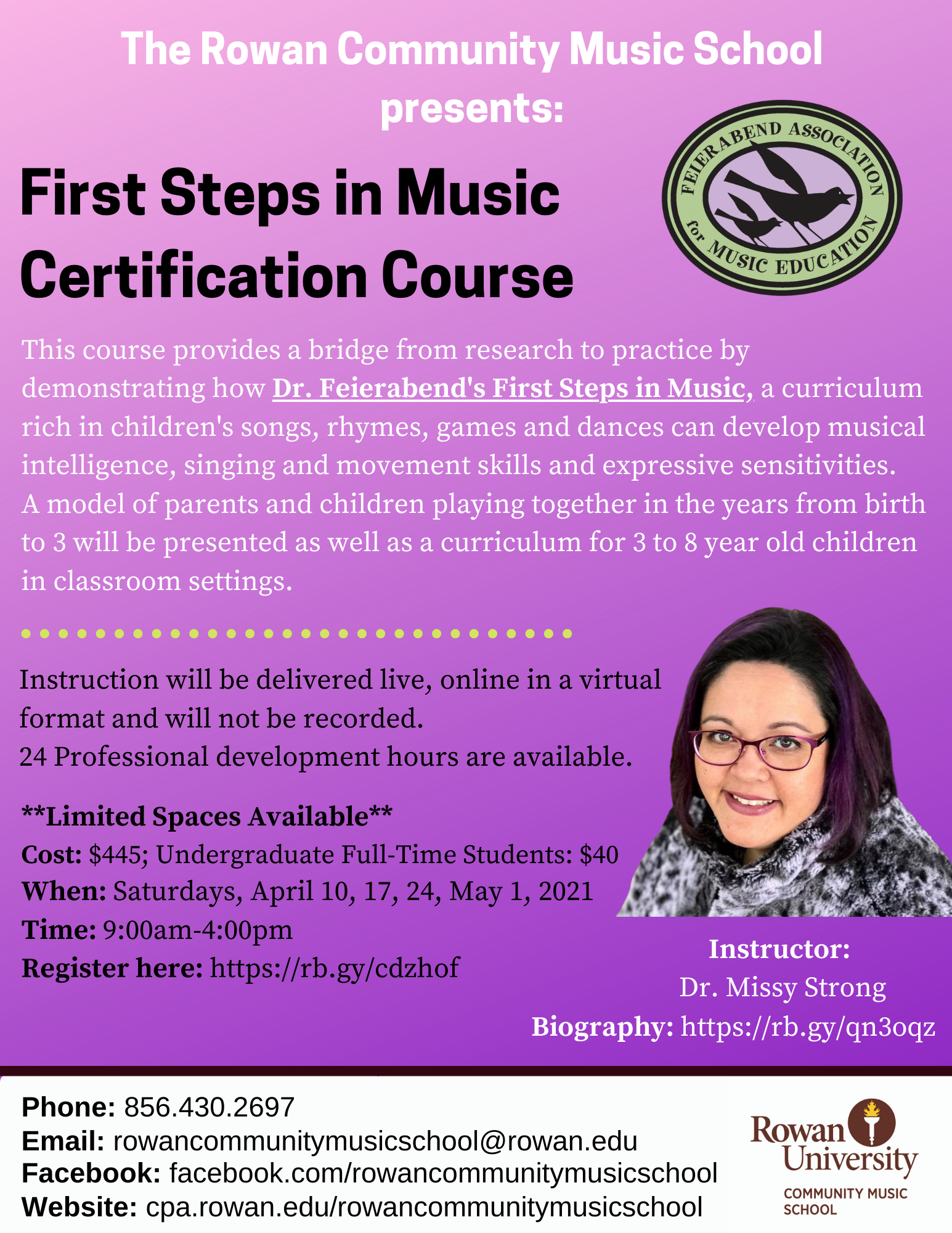 Description: This
 course provides a bridge from research to practice by demonstrating how Dr. Feierabend's First Steps in Music, a curriculum rich in children's songs, rhymes, games and dances can develop musical intelligence, singing and movement skills and expressive sensitivities. A model of parents and children playing together in the years from birth to 3 will be presented as well as a curriculum for 3 to 8 year old children in classroom settings.
Instruction will be delivered live, online in a virtual format and will not be recorded.
24 Professional Development hours are available. Please Note for FAME Certification: successful completion of all assignments and the final exam are required. Students missing more than 2 hours, total, of online engagement will not receive FAME certification and PD hours will be adjusted accordingly.
**Limited Spaces Available**
Cost: $445; Full Time Undergraduate College Students: $40 (We have reached capacity. Please complete this form to be placed on the waiting list).
When: Saturdays, April 10, 17, 24, May 1, 2021; 9:00am-4:00pm