Band Time Savers: Teach Rhythm
Band Time Savers: Teach Rhythm
Band Time Savers: Teach Rhythm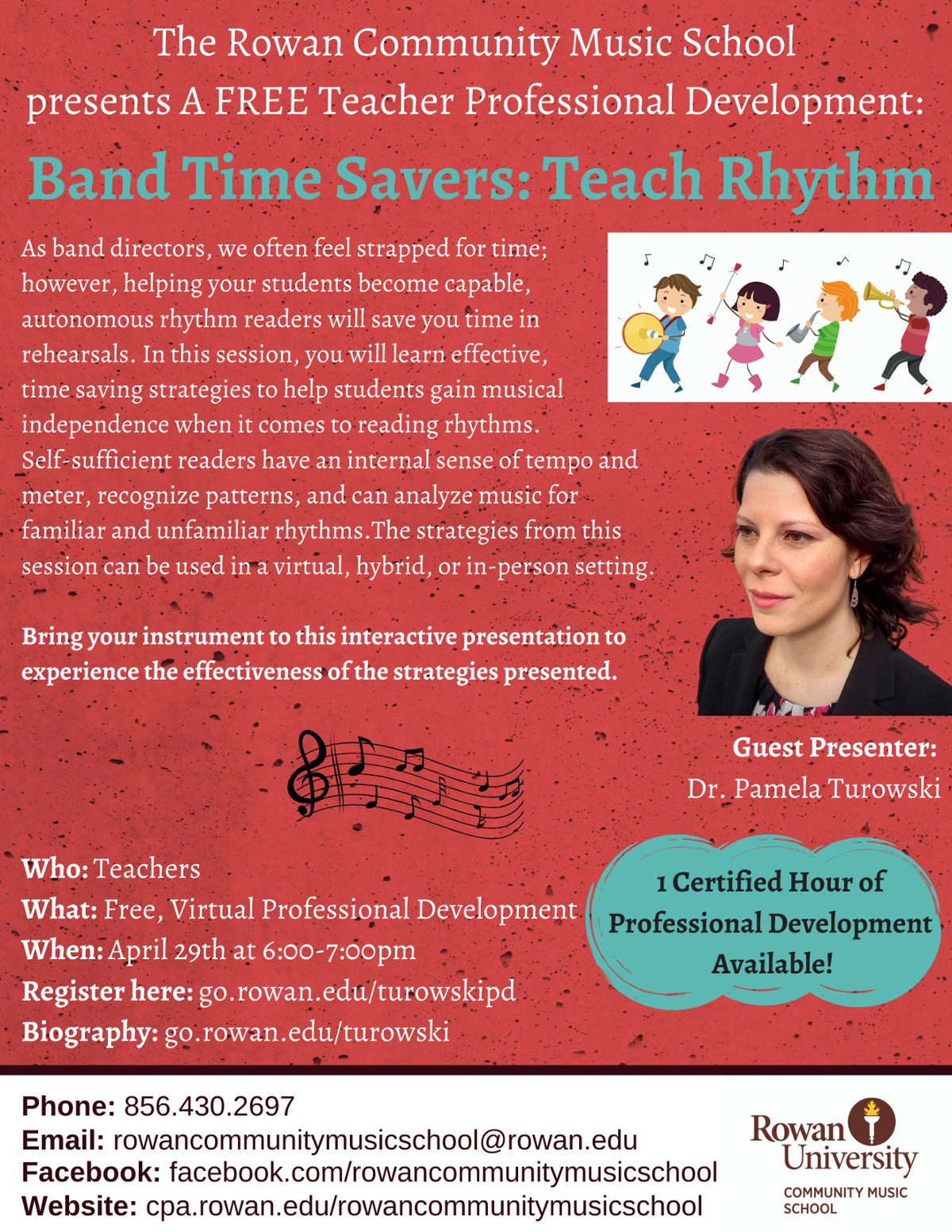 The Rowan Community Music School presents A FREE Teacher Professional Development — Band Time Savers: Teach Rhythm. As band directors, we often feel strapped for time; however, helping your students become capable, autonomous rhythm readers will save you time in rehearsals. In this session, you will learn effective, time-saving strategies to help students gain musical independence when it comes to reading rhythms. Self-sufficient readers have an internal sense of tempo and meter, recognize patterns, and can analyze music for familiar and unfamiliar rhythms. The strategies from this session can be used in virtual, hybrid, or in-person settings. Bring your instrument to this interactive presentation to experience the effectiveness of the strategies presented!
Dr. Pamela Turowski will be presenting for one hour of certified professional development open to all teachers. Her biography can be found at 
go.rowan.edu/turowski
.
The class will take place on April 29th from 6:00 to 7:00 pm.