Culturally Responsive Mindset
Culturally Responsive Mindset
Developing a Culturally Responsive Mindset to Music Teaching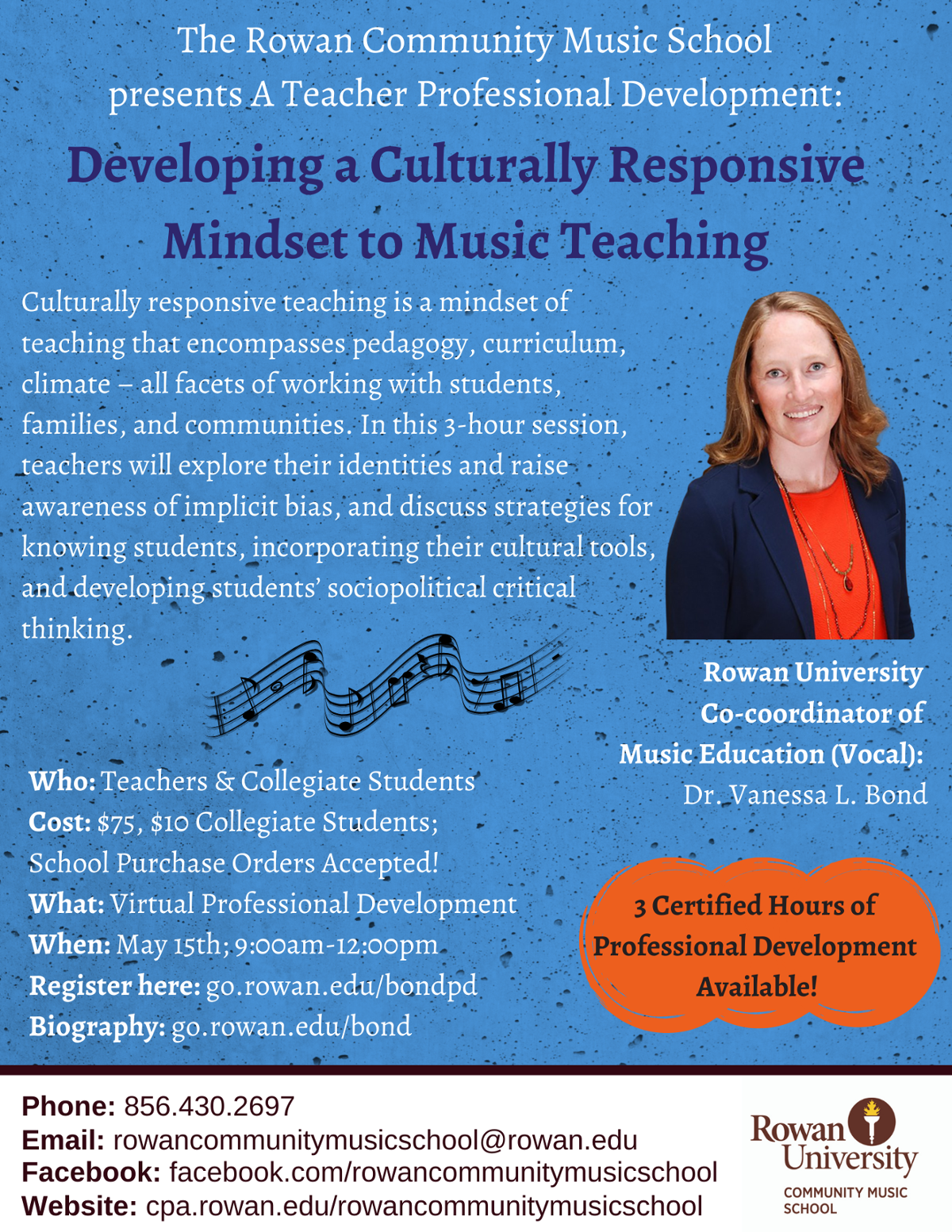 The Rowan Community Music School presents A Teacher Professional Development: Developing a Culturally Responsive Mindset to Music Teaching. Culturally responsive teaching is a mindset of teaching that encompasses pedagogy, curriculum, and climate — all facets of working with students, families, and communities. In this three-hour certified professional development, teachers will explore their identities and raise awareness of implicit bias, and discuss strategies for knowing students, incorporating their cultural tools, and developing students' sociopolitical critical thinking.
The course is open to all teachers for 75 dollars, as well as collegiate students for 10 dollars which can be paid by school purchase order.
The course will take place on May 15th from 9:00 am to 12:00 pm.