Rowan Youth Orchestra
Rowan Youth Orchestra
Rowan Youth Orchestra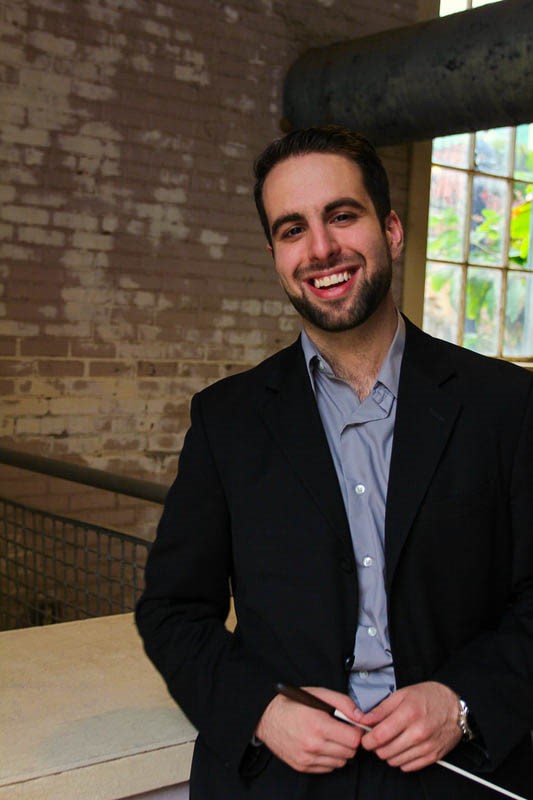 The Rowan Youth Orchestra, now in its 37th year at Rowan University, under the direction of Hayden Denesha (Artistic Interim Director) is a full orchestra including strings, woodwinds, brass and percussion instruments that will meet virtually for the 2020-2021 season. Orchestra members are in grades 7-12 typically from schools throughout southern New Jersey, Pennsylvania, and Delaware. However, due to the virtual setting, the Rowan Youth Orchestra is open to any 7-12 student with an internet connection that can make the weekly rehearsal commitment. This year's virtual orchestra will feature a two-pronged curriculum that will provide the participant with opportunities to perform as an orchestra in collaborative virtual concerts as well as participate in an engaging series of musical discussions/masterclasses led by the conductor and guest artists. The details are as follows.
Weekly rehearsals that will involve learning repertoire in the same manner as an in-person orchestra with the performance goal of recording individual tracks to be part of two virtual concert performances.
Lectures on a wide variety of topics in music such as Music History, Musicianship, Healthy Practice Habits, and Audition Preparation.
Interactions with notable guest speakers and masterclass clinicians from arts organizations such as the Peabody Conservatory of Music, the National Youth Orchestra as well as Rowan University Faculty.
Gained knowledge of easy-to-access music technology.
---
RYO 2020-2021 Season
RYO 2020-2021 Tuition: $325; A 10% discount is available if your child is enrolled in private lessons through the Rowan Community Music School. A payment plan option is also available for full year participation. All students are required to make tuition payments through the Marketplace online system after they have been accepted as per their audition.  A late fee of $10 will be assessed for ensemble tuition not paid by November 1, 2020 and 2nd payments on the payment plan. 
---
Rehearsal Information
There are a limited number of rehearsals for our concerts so all are extremely important. Plan on rehearsal starting on time and ending at the scheduled time. Rehearsal time will be 6:00-8:00pm. Be sure to tune your instrument and warm-up by 5:45pm. Players should be in their seats, ready to play, at 6:00pm. 
Please be prepared to play by 5:45pm & have your:
Instrument
Pencils
Music Stand
Music *located in Canvas (online classroom)
2020-2021 Season RYO Rehearsal Schedule: 
October 18, 2020 - 1st Rehearsal
October 25, 2020
November 1, 2020
November 8, 2020
November 15, 2020
November 22, 2020
November 29, 2020
December 6, 2020
December 13, 2020
January 10, 2021
January 17, 2021
January 24, 2021
January 31, 2021 - 7:00pm Winter Concert!
February 7, 2021
February 14, 2021
February 21, 2021
February 28, 2021
March 7, 2021
March 14, 2021
March 21, 2021
March 28, 2021
April 11, 2021
April 18, 2021
April 25, 2021
May 2, 2021 - Last Rehearsal
May 2, 2021 - 7:00pm Spring Concert!
---
Attendance Policy
-More than one unexcused absence and you may be asked to not play the concert.
-Excused absence = rowancommunitymusicschool@rowan.edu are notified at least 48 hours in advance of the start of a rehearsal.
-More than 2 excused absences and you may be asked to not play the concert.
---
Audition Requirements
Auditions will be done by video submission this Year. Please Submit all audition materials asap the deadline has been extended: click here!
You may submit your video audition as one file or multiple files.  They must be sent to the appropriate email either shared via google drive or privately shared on YouTube with a link. Your files must be clearly labeled with your First Name, Last Name, and Instrument. Percussionists, please provide a list of instruments you think you may be able to play from home.
1) A solo piece of your choosing that you feel comfortable playing. The piece should demonstrate the full range of your technique and musicality. Percussion: One mandatory solo on the Snare Drum or Tympani (If you have accesses to the instrument).  It is encouraged that if you have access to a mallet percussion instrument, you include a brief mallet solo.
2) Scales. You will need to play 2 scales of your choosing.

Violin/Viola/Cello/Bass: Major or minor scales in 2 or 3 octaves.
Woodwinds & Brass: Major or minor scales, 2, or 3 octaves as appropriate for your instrument.
Percussion: Demonstrate loud (fff) and soft (ppp) rolls on snare drum (mandatory) and timpani (optional, if available) and loud (fff) and soft (ppp) crashes on a pair of crash cymbals (optional, if available). It is encouraged that if a student has access to a mallet percussion instrument, 2 different major or minor scales in 2 octaves on marimba, xylophone, or bell set.
3) Excerpts. In lieu of sight-reading this year, musicians will be asked to submit the corresponding orchestral excerpt(s) posted on the web-page. Percussion: Only play the mallet percussion excerpt if you have access to a xylophone.  HINT: It is better to take a slow tempo that is comfortable, rather than a fast tempo that will cause you to stop. Harps do not need to submit an orchestral excerpt.