Music Technology & Music Business Camp
Music Technology & Music Business Camp
Rowan Music Technology & Music Business Camp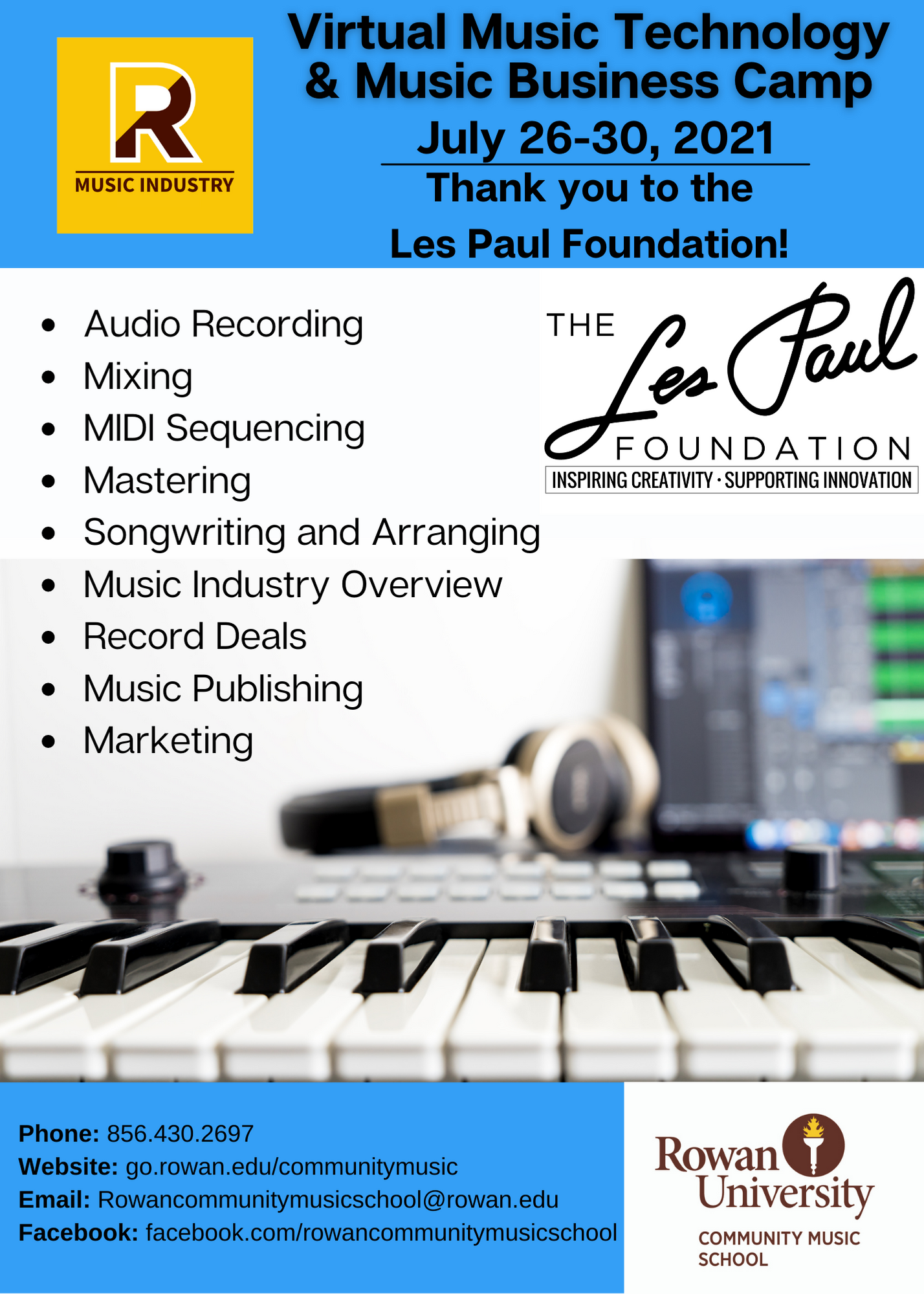 Description: 
The Rowan Music Technology virtual camp offers students a world-class learning experience on music technology and key aspects of the music business. Price lowered due to a generous grant from the Les Paul Foundation! Visit and follow their social media! Les Paul Foundation Facebook Page and Les Paul Foundation Instagram. 
Topics covered include: 
​Audio Recording

Mixing

MIDI Sequencing

Mastering

Songwriting and Arranging

Music Industry Overview

Record Deals

Music Publishing

Music Marketing
The camp will be led by Rowan University BS in Music Industry Professors Mathieu Gendreau, Michael McArthur, Barbara Adams and Ben Runyan.  
Industry-leading guest speakers DJ Jay Ski and Platinum Grammy Nominated Songwriter, Kristal Oliver (Kanye, Justin Timberlake, Estelle, etc) will also run workshops. 
Music Industry campers do not have to be musicians.
Technical Requirements:
MIN REQUIREMENTS (for ALL classes): Ableton Live and/or Logic Pro X (Both Ableton and Logic X offer 90-day free trials that are fully/almost fully functional).

MAC OR PC with at least 8 GB of RAM, i5 processor or better. Computer should be no older than 2013 (some exceptions may be made).

A keyboard (musical) with MIDI capability.

Internet connection
------------------------------------
Open to: Students Grades 9-12 (Ages 14-18)
When: Monday - Friday; July 26-30, 2021
Time: 9:00am-3:00pm
Cost: $150 Registration fee; NOW $125 (was $225) due by May 115, 2021. Price lowered thanks to a generous grant  from the Les Paul Foundation!) 
Price goes up after May 15th!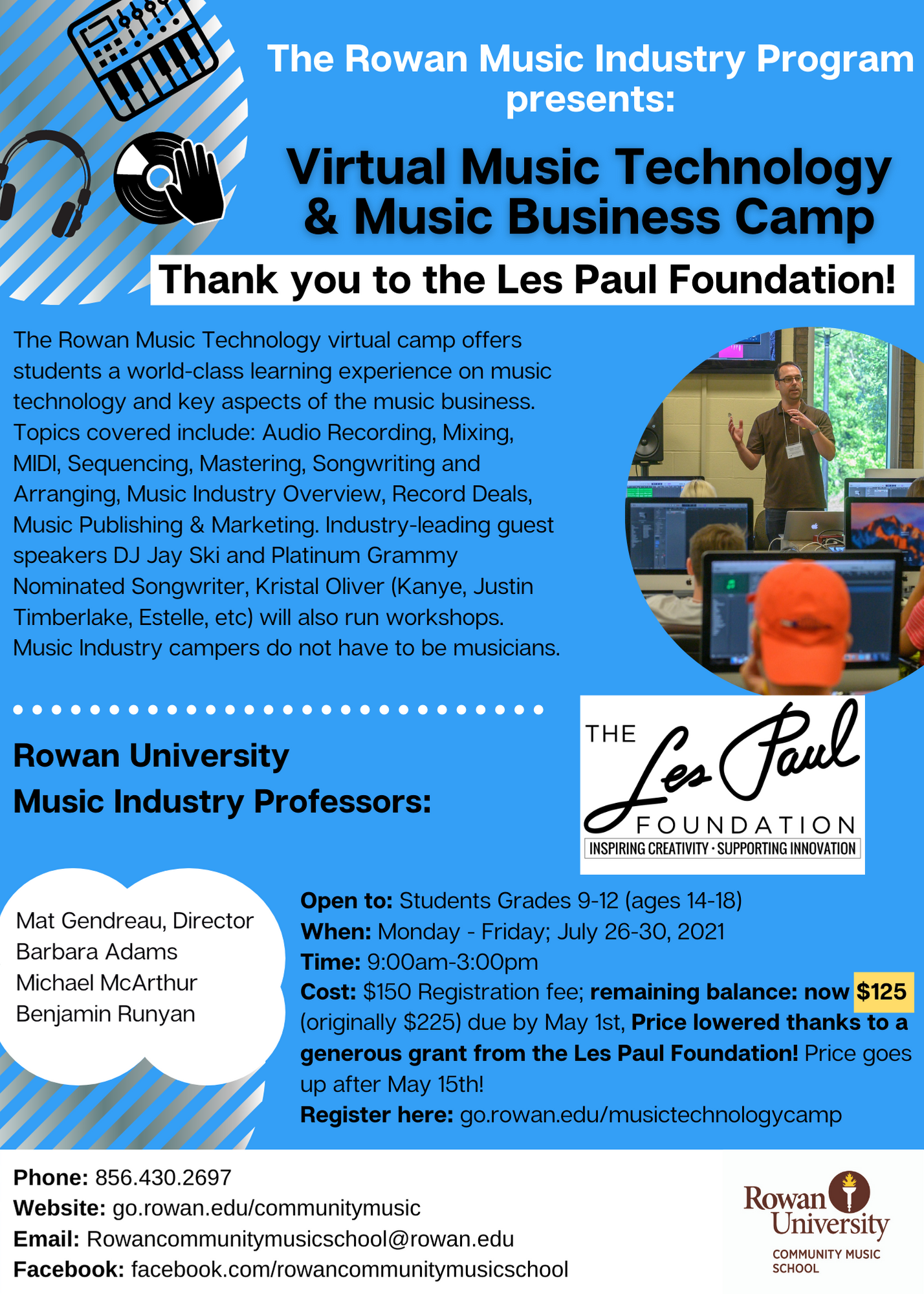 ------------------------------------
Faculty & Biographies:
--------------------------------------
Questions? Contact: 
rowancommunitymusicschool@rowan.edu 
856-430-2697