FREE Woodwinds Masterclass
FREE Woodwinds Masterclass
FREE Woodwinds Masterclass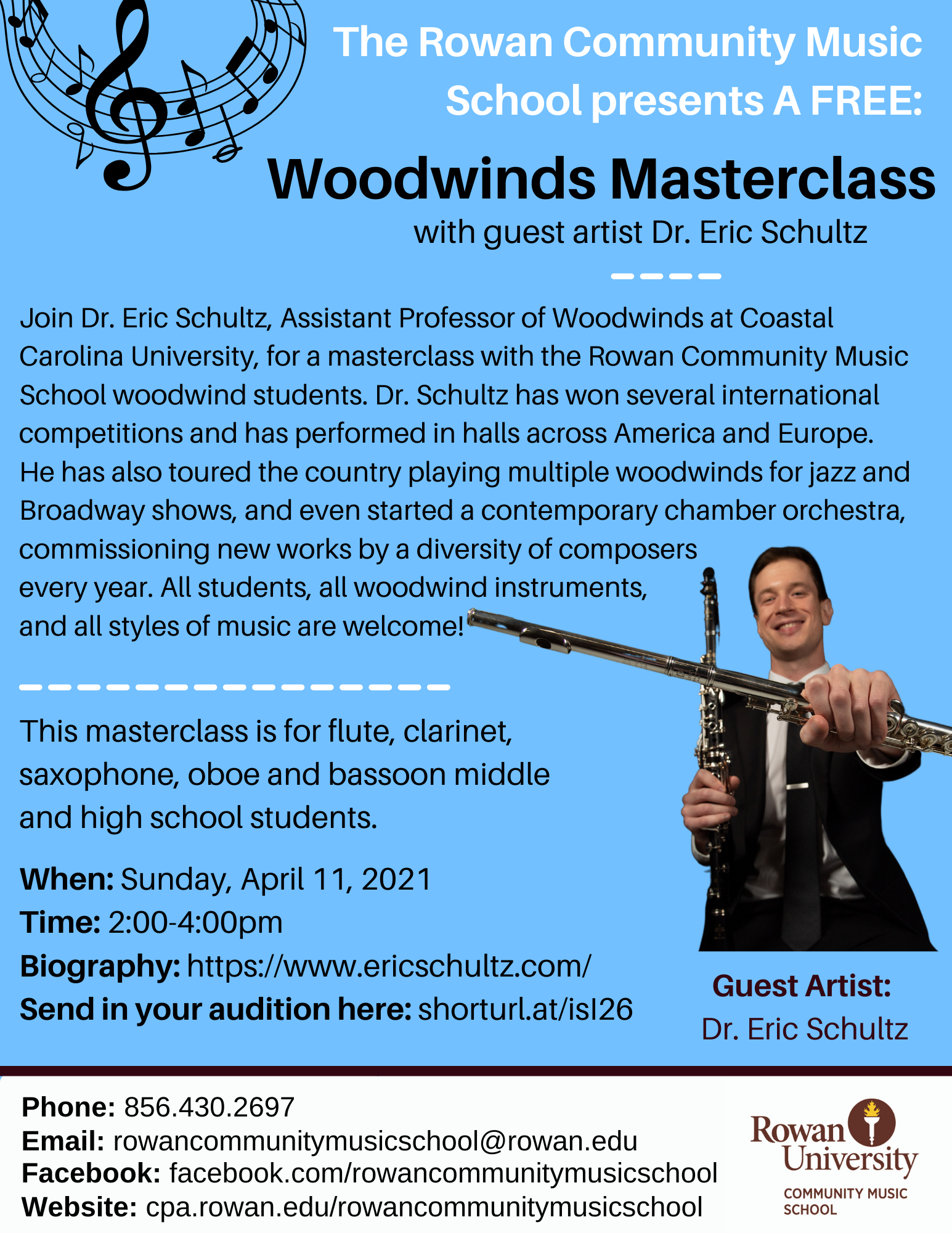 Join us for a free Woodwinds Masterclass with special guest artist Dr. Eric Schultz from Coastal Carolina University!
Join Dr. Eric Schultz, Assistant Professor of Woodwinds at Coastal Carolina University, for a masterclass with the Rowan Community Music School woodwind students. Dr. Schultz has won several international competitions and has performed in halls across America and Europe. He has also toured the country playing multiple woodwinds for jazz and Broadway shows, and even started a contemporary chamber orchestra, commissioning new works by a diversity of composers every year. All students, all woodwind instruments, and all styles of music are welcome!
This masterclass is for flute, clarinet, saxophone, oboe and bassoon middle and high school students.
When: Sunday, April 11, 2021
Where: Virtual/Zoom
Time: 2:00-4:00pm