Melanie Stewart
Melanie Stewart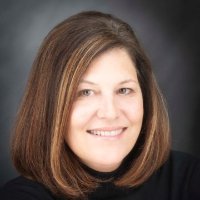 Professor, Associate Dean CPA
(856) 256-4548
stewartm@rowan.edu
Throughout her career Melanie Stewart has actively linked her professional work as a performer, choreographer, director and producer to her academic career as a professor, Chair of Theatre and Dance and now Associate Dean of Performing Arts at Rowan University.  Since 1984 she has been the Artistic Director of Melanie Stewart Dance Theatre producing over 50 original works of dance and movement driven theatre for the concert stage, in dance/film/video, and in education, both nationally and abroad.  She holds two degrees in dance; a B.A. in dance at Webster College and an M.F.A. in Choreography/Performance from Temple University.
As a critically acclaimed choreographer and director, her awards include numerous fellowships from The National Endowment for the Arts, Dance Advance/Pew Charitable Trusts, and The PA Council on the Arts.  She is a Leigh Gerdine Distinguished Alumna Award winner from Webster University and the winner of a 2016 Interdisciplinary Arts Fellowship from the NJ State Council on the Arts.
Stewart has conducted numerous teaching residencies nationally and abroad; including such schools as Sacramento State University, Dennison University and The University of Ulster in Northern Ireland. Presently she is developing and teaching Medical Improvisation for medical students at The School of Osteopathic Medicine,  Dance and Medicine at Cooper Medical School and teaches Performance Technique at Rowan University.
Stewart is a recognized producer on the Edinburgh, New York and Philadelphia Fringe Arts Festivals.  From 2003-2011 she devoted much of her producing efforts to the award winning nEW Festival, a dance driven, artist fueled choreographers residency program at the University of the Arts in Philadelphia. Her most recent artistic production, STICKY, received it's NYC Premiere at the Alice Varis Theatre in October 2016.
Continuing to create original works,  Stewart created and produced INTERACTIVE ALICE an interactive story telling event including crafts, games and activities for the 2018 Summer Fest in downtown Glassboro's Town Square.  Each consecutive week of the festival a single chapter of "Alice In Wonderland" is presented and over eight weeks and eight chapters the entire story is played out.
As an active member of the cultural community in South Jersey, Stewart is the Chair of Creative Glassboro Advisory Board in Glassboro, NJ and serves on the Advisory Board of the National Consortium for Creative Placemaking and the Board of the South Jersey Cultural Alliance.