Spring Dance Weekend
Spring Dance Weekend
Spring Virtual Dance Weekend 
Friday, April 23 - Sunday, April 25, 2021
featuring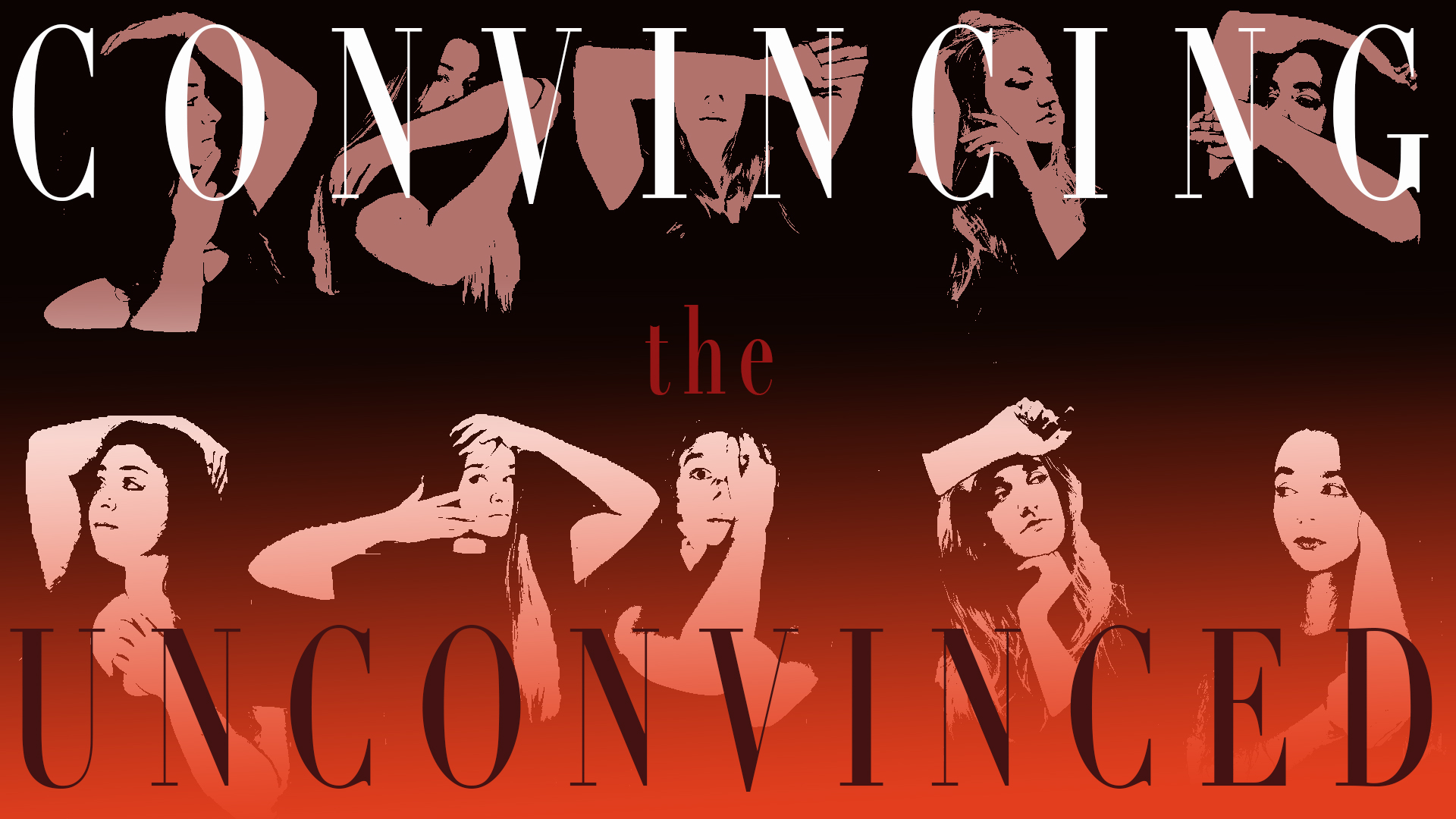 Convincing the Unconvinced: Choreography Showcase
The Department of Theatre & Dance presents Convincing the Unconvinced, a collection of dance films choreographed and directed by five forward-thinking women artists committed to making new work in this time of doubt and fear. Creatively addressing current social and cultural issues, choreographers Abigail Lamb of Sicklerville, NJ, Danielle Silverstein of Magnolia, NJ, Heather DeSanto of Aston, PA, Kaya Snow of Oak Ridge, NJ, and Rachel Dunn of Chester Springs, PA, have crafted cinematic dance works that are simultaneously compelling, visceral, and relevant.  
Through a year-long process, directed by Department Chair and Associate Professor Paule Turner, these ambitious students have researched and developed insightful points of views on issues concerning the environment, architecture, empowerment, chaos and human connection with compositional clarity and craft. As we persevere and navigate new territories of expression and presentation, dance as Art is very much alive at Rowan University and is at the creative core of these brave and determined young artists. The Department of Theatre & Dance takes great pride in their tenacity and is honored to premier their fresh perspectives on contemporary society.
Image by David Cimetta.  
Friday, April 23 at 8:00 PM EST
Saturday April 24 at 8:00 PM EST
Sunday April 25 at 2:00 PM EST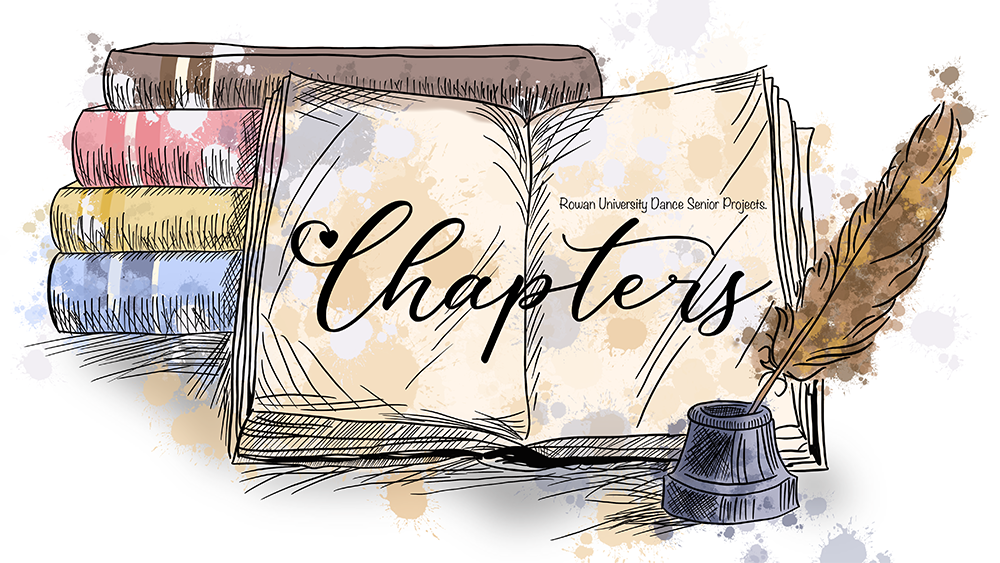 Chapters: Senior Dance Projects
What if we think of our lives as a series of chapters? We have the potential to author the narratives that become bound together as the books of our lives. Four students in the Rowan University Department of Theatre & Dance are currently authoring the culminating chapters of their experiences as Dance Majors. Chapters is the collection of their Senior Projects, the capstone course for students pursuing the B.A. in Dance. Each student is choreographing and performing in their final chapter as a dance major. As with many stories, what seems like an ending often leads to the act of turning another page and beginning the next chapter. So let's enjoy Chapters, a celebration of personal stories from these Seniors and wish them well as they begin turning another page.
Image by Brooke Foster. 
Rowan Dance Weekend: Post-Show Talkback and Q&A
Join the Department of Theatre & Dance and the student choreographers of Chapters: Senior Dance Projects, and Convincing the Unconvinced: Choreography Showcase in a live 30-minute Q&A talkback moderated by Dance Faculty Member Leslie Bush, and taking place on Zoom following the Sunday, April 25th performances.
Sunday April 25 at 3:00 PM EST