Children's Theatre at CMS!
Join us for our first production - Charlie's Web!!
For students 12-18 interested in theatre. Led by Rowan alum, Kylie Westerbeck! Join us for Charlie's Web and a free workshop!!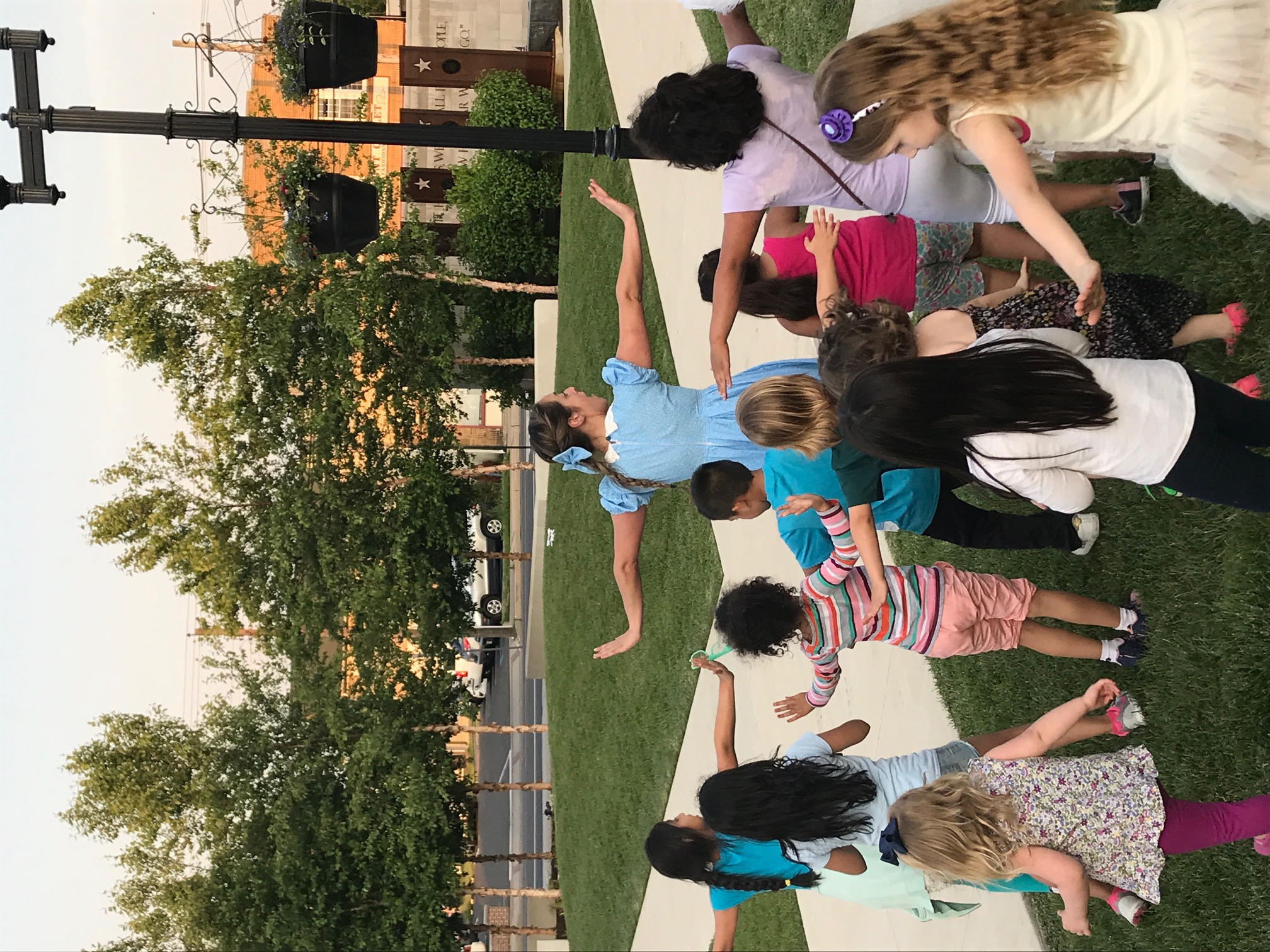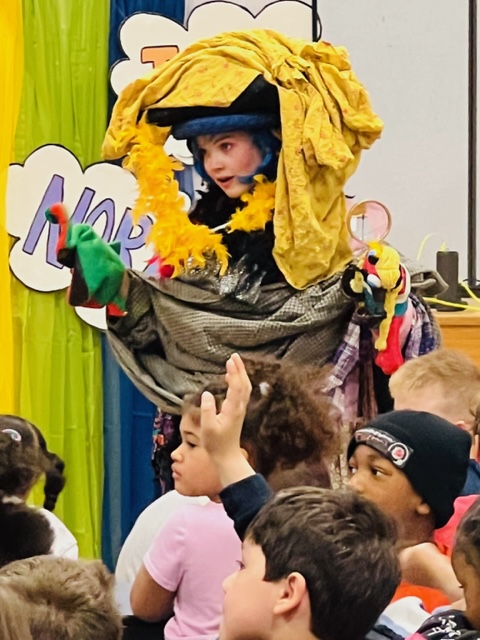 Children's Theatre at CMS
Charlie's Web
Overview
Free Workshop
Auditions
Production
The Children's Theatre Ensemble is a new theatre partnership within the Community Music School at Rowan University. This program is intended for students ages 12-18 interested in learning about creating and performing theatre. The Children's Theatre Ensemble will be creating works to be shown to the public. We will spend our time exploring stories of the outsider and creating theatre and performance that involves several artistic mediums including music, puppetry, acting, dance, and visual art. Students will get the opportunity to create alongside professional actors and directors and explore what immersive storytelling can look like. Led by Kylie Westerbeck, an alumni from Rowan University, this ensemble will work together in creating  new and inspiring work to share with our community. Explore and expand your creative side! Join us for our first project: Charlie's Web or our free theatre workshop on April 1st!
Cost: April 1st Workshop - Free; Production Participation Fee - $250 paid through Rowan's Online Marketplace (link coming soon)
Dates:
Free Workshop - April 1st, Wilson Hall Room 107, 11am-1pm
Rehearsals: May 6th, May 13th, May 20th, May 27th, June 3rd - Wilson Hall Room 114, 2pm-5pm
Performances: 2 public performances at Community Day, Glassboro Town Square - Saturday, June 10th at noon and 2pm.
Interested? Email Us Now!
Unsure if the Children's Theatre Ensemble is for you? No worries! The Children's Theatre Ensemble will be hosting a FREE theatre workshop for students interested in joining our ensemble. Come play theatre games, work on material from Charlie's Web, and bask in the joy of storytelling. Join us for a glimpse into the world of creating original theatre. All levels of performance are welcome. We will cover the beginner basics in acting and performing for introductory students. There will be time for questions regarding Charlie's Web at the end of the event.
This FREE workshop will be held in Room 107 on Saturday April 1st from 11AM-1PM. 
Interested? Email Us Now!
If you are interested in auditioning for Charlie's Web please email Kylie at kylie.westerbeck@gmail.com to sign up for your 10 minute time slot. Auditions will be held in Wilson Hall, Room 107 on April 15th from 10AM-1PM. You will only be needed for your 10 minute time slot. Walk ups will be accepted, please feel free and come regardless if you have signed up through emailing Kylie. 
What Should I Prepare?
Students interested in auditioning should bring a 16 bar or one minute cut of a song of their choice (this can be anything you want to sing— choir music, musical theatre, pop, rap— your choice!). Students should also bring in the following text to perform (this text does not have to be memorized). Copies of this text will be provided. Music can be performed by accompanying yourself, karaoke track (speaker will be provided), or a cappella. 
Sign Up For An Audition!
In the heart of the city, a small farm had been established to provide fresh produce and meat to local restaurants. Among the animals on the farm was a small piglet named Percy, who had been born with a unique trait - he was bright purple.
Percy was constantly bullied by the other animals on the farm, who didn't understand why he looked different. The farm owner, Mr. Jenkins, had made up his mind to send Percy to the slaughterhouse because he believed that nobody would want to buy a purple pig.
Charlie, the great-grandson of Charlotte, was determined to save Percy. He knew that the key to changing Mr. Jenkins' mind was to prove that Percy was just as valuable as any other pig on the farm. And so, he began to spin a web of slogans to distract the other animals from their bullying and to convince Mr. Jenkins of Percy's worth.
"Color doesn't matter, kindness does," Charlie wove into his web. He also wove, "Different is beautiful" and "Percy deserves a chance to live." The slogans caught the attention of the other animals and they began to rethink their attitudes toward Percy.
However, Mr. Jenkins was a stubborn man, and it took a lot more convincing to get him to see Percy's value. Charlie decided to call upon some unlikely allies to help him in his mission. He enlisted the help of the city's pigeons, rats, and squirrels, who all shared his belief in acceptance and diversity.
Together, Charlie and his new friends put on a show for Mr. Jenkins, highlighting the importance of inclusivity and the beauty of diversity. The performance was a resounding success, and Mr. Jenkins finally understood that Percy deserved a chance to live.
Charlie was overjoyed to have saved Percy from his fate. He knew that the battle against racial bias was far from over, but he was proud to have made a difference in Percy's life. And as he spun a new web with the words, "We are all equal," he knew that he would continue to fight for justice and equality for all animals, regardless of their color or appearance.​
This production will be supported by a grant from the Gloucester County Arts and Heritage commission, a program of the New Jersey State Council on the Arts.
Interested? Email Us Now!