Job Opportunities at Rowan Community Music School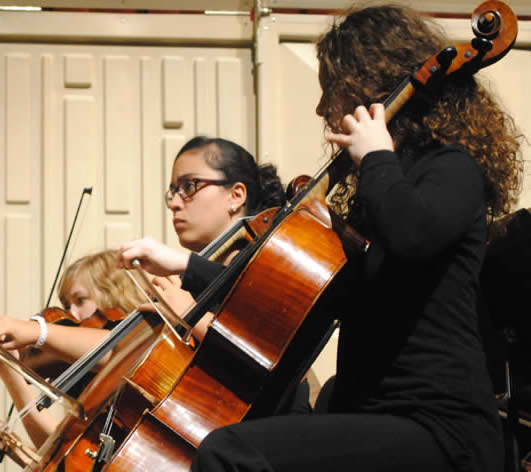 Join The Rowan CMS Team!
Welcome to our Community!
We're looking for an Artistic Director!
Rowan Youth Choir Artistic Director
Job Overview: The Rowan Community Music School believes in a community-based music program that provides a challenging and nurturing environment that helps students of all backgrounds reach their greatest potential, is dedicated to excellent instruction and performance, prepares students for continued music study, and instills the love for music both as a practitioner and a consumer.
This is a part-time, one-year position with the possibility of re-contracting.
Job Duties and Responsibilities:
Provide Artistic Choral Leadership regionally and locally: Develop relationships with arts partners to design transformative choral opportunities for students throughout South Jersey and beyond.

Develop the Rowan Youth Choir community: Lead efforts to start the new 7-12 year old mixed vocal ensemble to reflect the rich diversity of stakeholders. Maintain consistent and clear communication that aligns with the Rowan Community Music School's core values. 

Guide the choice of repertoire/activities and collaborate with guest artists/speakers. Program diverse and interesting repertoire that empowers and develops musical skills.

Conduct the ensemble, including leading at least two concerts or performances per year. 

Plan and direct recruitment efforts in collaboration with the Rowan University and Rowan Community Music School faculty and staff.

Assist with fundraising events and promotional opportunities, and coordinate social media announcements.

Other duties as assigned.
Qualifications:  
Experience with community-based children's, youth, or other community programs, sustaining and building relationships with families, community, and donors.

Ability to recruit, engage and ignite love of vocal/choral music and singing in students in grades 2-6!

Exceptional knowledge of repertoire, technique, rehearsal and engagement for students in grades 2-6.

Understanding of, experience with, and success with young, transitional voices and vocal technique.

Available for the weekly rehearsal time: Saturday mornings 9-11 a.m.

Strong organization, leadership and communication skills.

Commitment to innovative and engaging virtual and in-person programming
Experience and knowledge of technology to execute hybrid or online season if necessary. 

Strong commitment to diversity, equity, and inclusion demonstrated in the learning environment, concert programming, selection of guest artists/teachers, etc.

Bachelors in Music or Music Education required. Preference to Masters or terminal degree.