Job Opportunities at Rowan Community Music School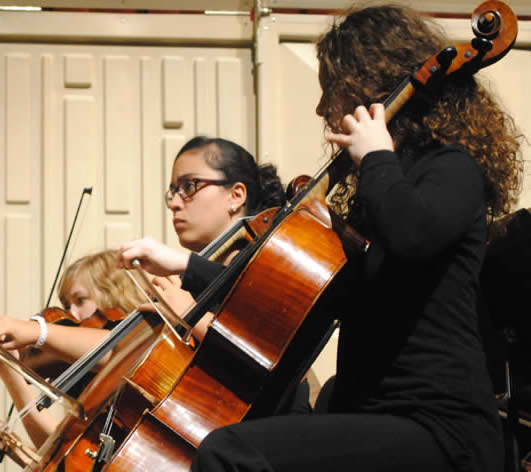 Join The Rowan CMS Team!
Welcome to our Community!
We're looking for a saxophone teacher!
Rowan CMS Saxophone Teacher
Job Overview: CMS teachers provide outstanding instruction and guidance in a one-on-one setting appropriate to the ability level of their students. They utilize established and effective pedagogical practices based on individual student needs. Teachers will utilize appropriate instructional material, etude and technical studies, and repertoire. CMS teachers use appropriate modeling to inspire their students and provide an exceptional musical role model.
Report To: Rowan Community Music School teachers report to the Director of the Rowan Community Music School.
Job Duties and Responsibilities:
Teach music lessons of various time lengths to students of various ages using appropriate instructional material and pedagogy that results in the student meeting their highest potential of music performance. 

Encourage students to participate in the end-of-semester recital.  

Maintain accurate attendance records of all students and follow the attendance policies outlined in the staff handbook. 

Complete the online Lesson Verification Form each week. 

Maintain an open line of communication with parents and students. Email and cell phones are the most efficient methods. Communicate directly with students and parents regarding lesson cancellations and inform the CMS office.  

Check assigned Rowan University email regularly for any important announcements by visiting http://outlook.rowan.edu.

Respond to CMS office communication in a timely fashion to ensure smooth operation for your studio and your students.  

Submit hours taught for each two-week period through the online Web Time Entry system.
Qualifications:  
B.A.or B.M. in an appropriate music field. M.A. or M.M. preferred.  

Demonstrated expertise in the performance of a specific music instrument or voice, and/or requisite music skills.  

Experience teaching students of all ages and ability levels on major instruments or voice. 

Familiarity with instructional material and repertoire for all ages and ability levels.  

Ability to maintain a positive and encouraging learning atmosphere in the studio.

Ability to use electronic communications effectively.