Making Meaningful Connections
Individual Instruction at Rowan Community Music School
Private lessons with a high quality instructor set students up for success. One-on-one instruction supports motivation and builds a life-long love of music.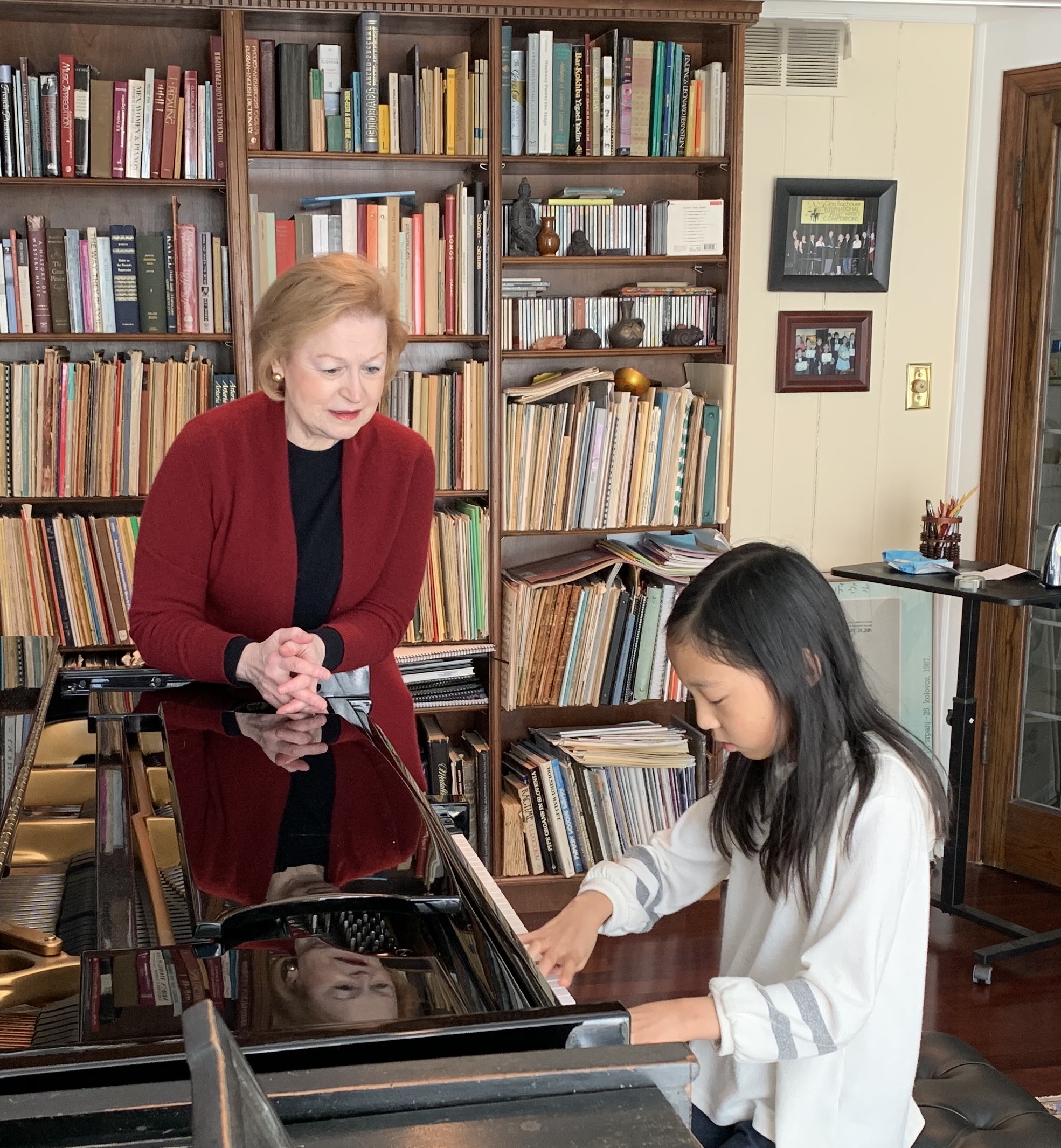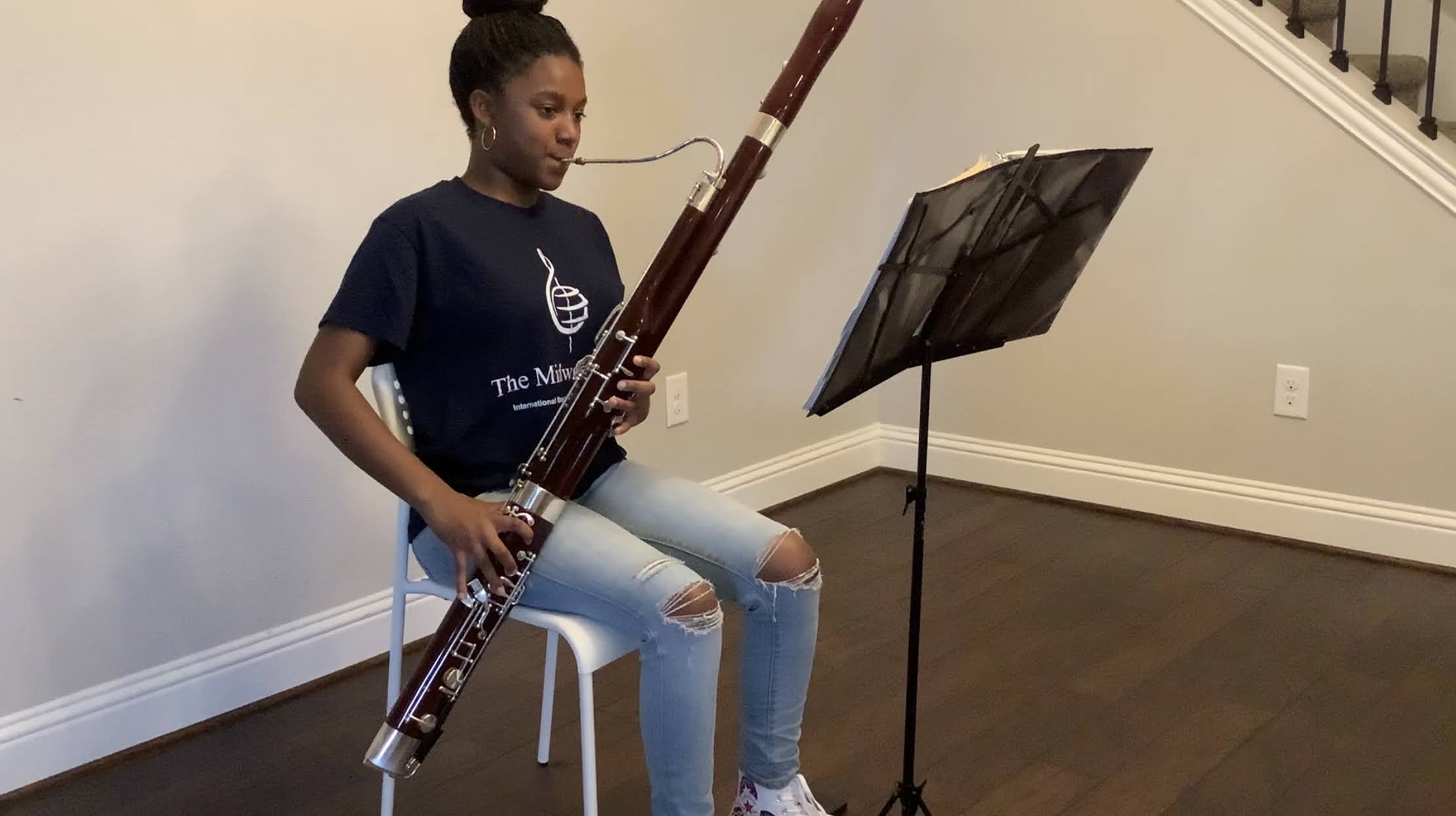 Play Video Pause Video
Making Meaningful Connections
Individual Instruction at Rowan CMS
An overview of Individual Instruction by Manager of Rowan CMS, Rachel Michel.
Play Video
Close Video
High Quality Instruction
Individual Instruction at Rowan Community Music School
Welcome to individual instruction here at Rowan Community Music School!


Don't see the instrument you're interested in? Contact Us.
Please refer to Tuition Information for current tuition rates and be sure to read our Private Lesson Policies before registering.
Private lessons are available for students of all ages and experience levels. Online (Virtual), Hybrid, and In Person lessons are available at the discretion of the teacher and student. If a change in lesson format is desired, students and teachers are required to give at least 2 weeks notice prior to the next lesson to the Rowan CMS Director and Program Manager.
Trial lessons are available at the discretion of each teacher on a paid basis. Rowan Community Music School requires all prospective students to inquire about trial lessons prior to registration.
Lessons are scheduled on an individual basis, contingent upon teacher availability and student scheduling preferences.
Rowan CMS accepts students 12 and older for voice lessons. We refer all students under age 12 to participate in our newest ensemble the Rowan Youth Choir! as the best practice in vocal wellness. Students can also participate in piano, strings, flute and other instrument lessons.
Lessons are available in 30-, 45-, and 60-minute increments.
Students are required to have an instrument. 
Studio re-assignments are entirely dependent upon private teacher availability.
Please be advised that we reserve the right to change the format of offerings without notice based on the Federal, State and Local guidelines related to the COVID-19 global health pandemic.
Please refer to our Academic Calendar for a full list of our programming!
Please be advised all campus visitors must continue to follow the most up-to-date Rowan University campus visitor policies, which can be found here.
Your lesson day and time is only reserved for the length of time (Fall 2021 Semester or full school year) in which you make payment for the faculty selected at the time of payment.
Students enrolled in private lessons will have the opportunity to perform in 2 recitals per year (Spring & Fall):



Spring 2022 Semester Recital: May 15, 2022
Fall 2022 Semester Recital Dates: September 24, 2022; October 22, 2022; November 20, 2022; December 11, 2022
Spring 2023 Semster Recital Dates: January 21, 2023; February 25, 2023; March 25, 2023; April 22, 2023; April 30, 2023; May 20, 2023
Learn With Us.
Private lessons are offered on the following instruments
Brass
Guitar/Ukulele/Mandolin
Piano
Percussion
Strings
Voice
Woodwind
Music Technology and Industry
Trumpet
French Horn
Trombone
Euphonium/Baritone
Tuba
Contact Us
Guitar types offered:

Classical
Acoustic
Electric
Electric bass
Contact Us
Flute/Piccolo
Oboe
Clarinet
Saxophone
Bassoon
Contact Us
Composition/Songwriting
Music Technology
Contact Us