Welcome to Rowan Community Music School!
Welcome to Rowan Community Music School!

Why Rowan Community Music School?
Study with exceptional Rowan University faculty members and outstanding local musicians.
Receive invitations to exclusive Rowan Community Music School events and concerts.
Ease of convenience of high quality virtual instruction!
Take advantage of free tickets to many Rowan University ensemble concerts virtual and in person.
Enjoy discount packages when you combine private lessons and ensembles.
Use Rowan University's music facilities which include all Steinway pianos, Boyd Recital Hall, and the newly renovated Pfleeger Concert Hall.
Perform in two recitals a year in Boyd Recital Hall.
For more information, please contact us at rowancommunitymusicschool@rowan.edu.
Do you want to learn more?
---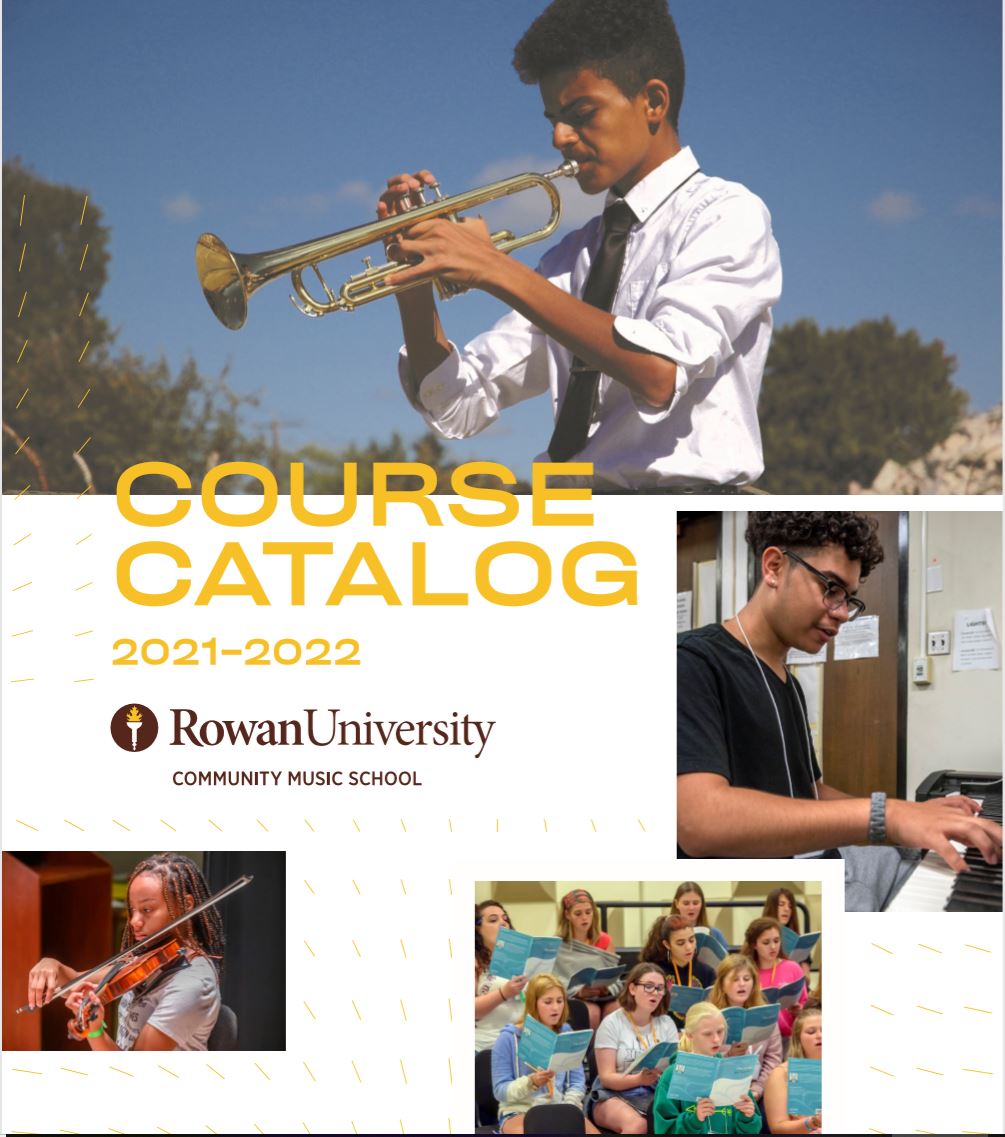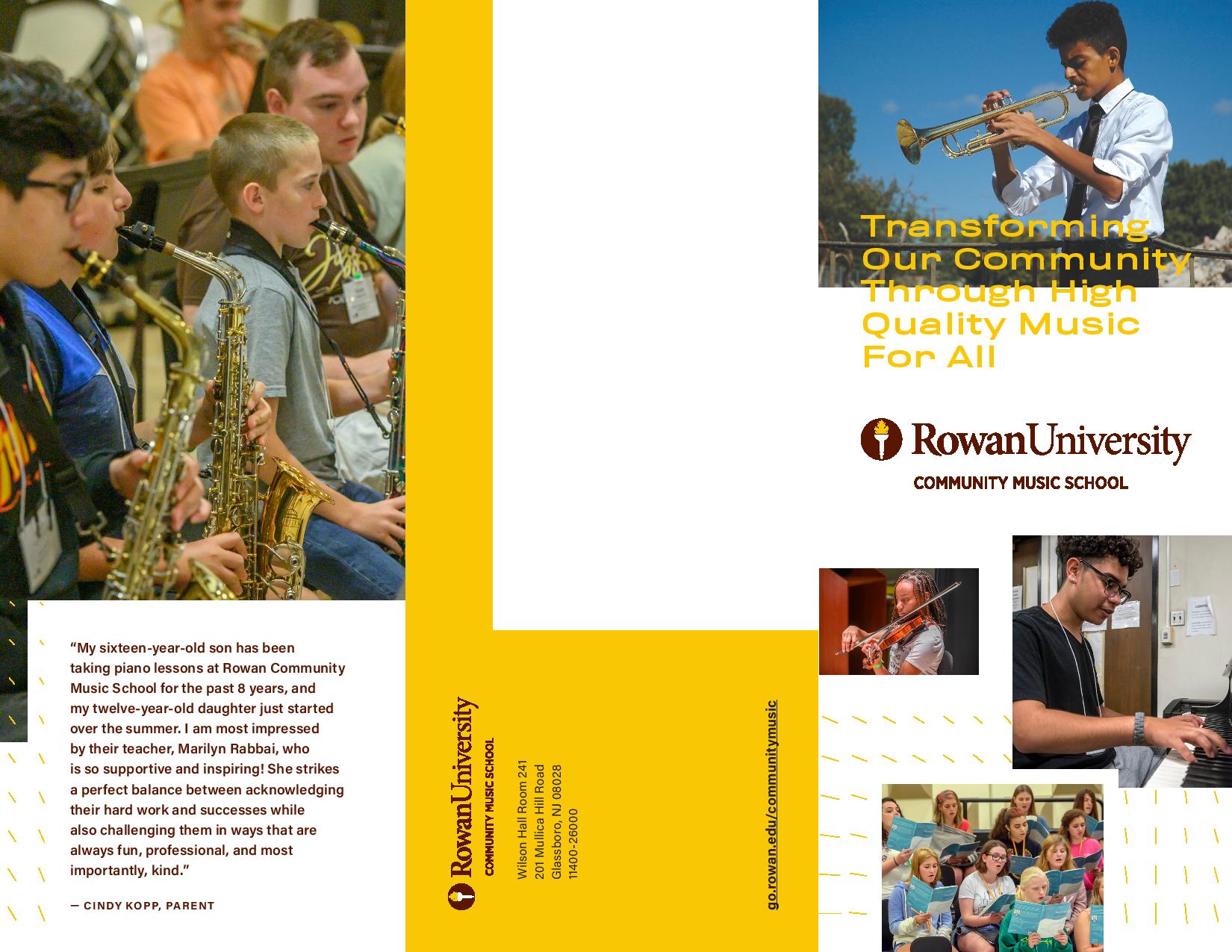 Summer 2021 Lessons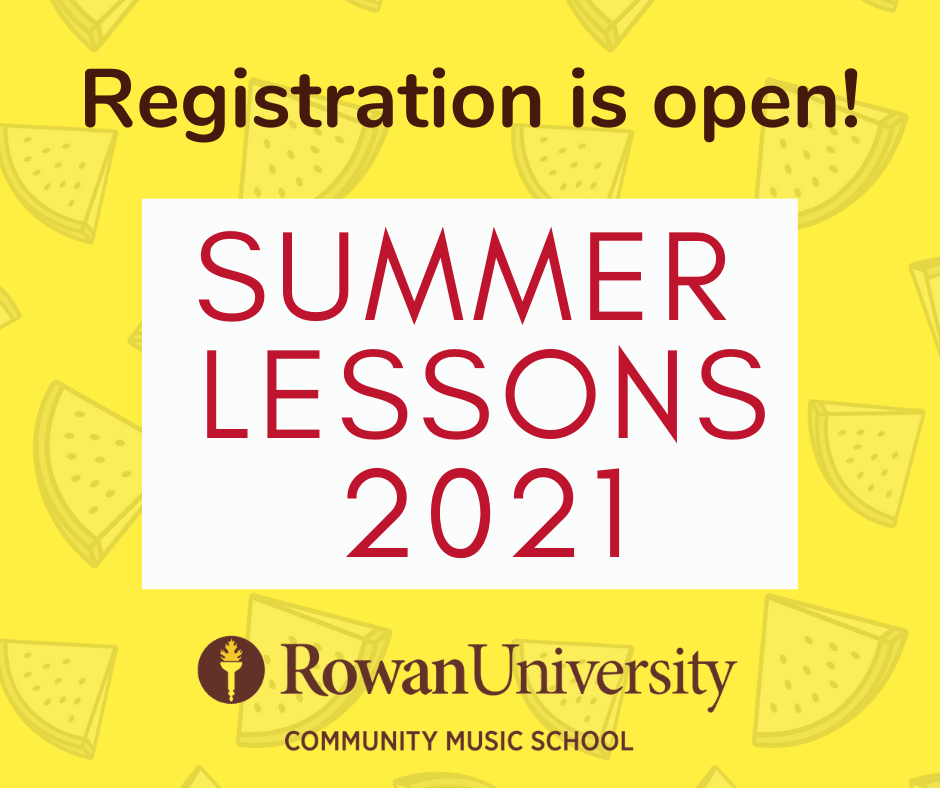 Summer Semester 2021 Registration is open! Click here for more information. 
Please contact us at rowancommunitymusicschool@rowan.edu if you have any questions or if you wish to register for online lessons as a new or returning student.
COVID-19 Update: All Rowan Community Music School lessons will be provided online for the Summer 2021 Semester.
Trial Lessons?!

Want to find a new teacher? Like 1 or more of our teachers? New to taking lessons? If you have answered any of these questions with a 'yes' - consider taking a trial lesson this spring semester!! (30, 45 and 60 minute lesson lengths available). All trial lessons are paid trial lessons.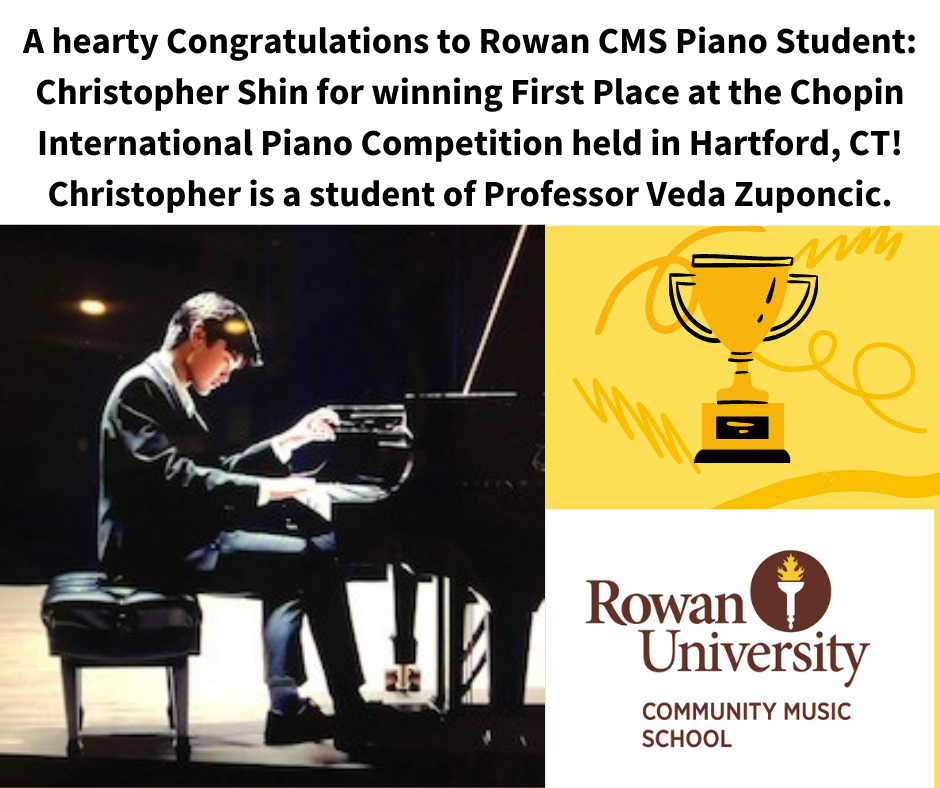 Our Mission:
"The mission of the Rowan Community Music School is to provide the diverse community of students in the greater Rowan University region with high quality music instruction and performance opportunities that promote their continuing artistic growth and a lifelong appreciation of music."
Our Values:
The Rowan Community Music School believes that community-based music…
provides a challenging and nurturing environment that helps students of all backgrounds reach their greatest potential.
is dedicated to excellent instruction and performance.
prepares students for continued music study.
instills the love for music both as a practitioner and a consumer.