Incorporating Motion Into Music!
Paul Rolland String Pedagogy Workshop
In this course, you will learn to play stringed instruments with ease, incorporating motion into the way you play and teach.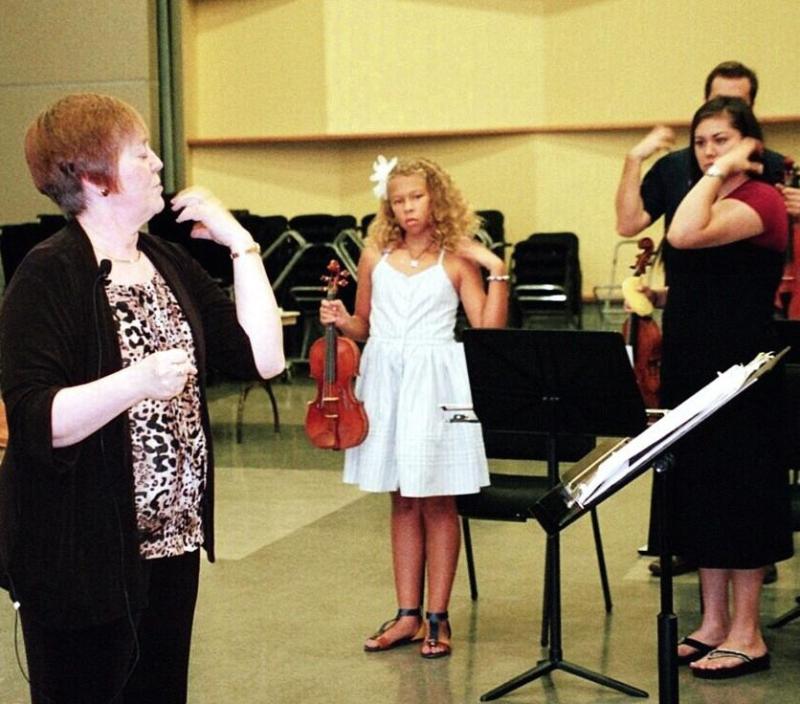 Understanding Music
Paul Rolland String Pedagogy Workshop: Summer 2022
Playing stringed instruments with ease is a goal desired by many. Paul Rolland researched the bio-mechanics of playing violin and produced a textbook and films demonstrating actions that can provide freedom and balance in string playing. The workshop at Rowan will introduce the complete text and films of the Teaching of Action in String Playing by Paul Rolland. It is open to string players and teachers over age 18 interested in improving their playing and teaching. These actions can apply to players of violin, viola, cello and bass, at any level. The leaders, Joanne Erwin and Lynne Denig, have studied with Rolland and presented on this approach internationally for several years. 
Instruction will be delivered live in person and online in a virtual format. 
In-person attendees will receive lunch for each day of training.
**Limited Spaces Available** Only 10 participant spaces open for in person training and unlimited virtual spaces.
Play Video Pause Video
MUSIC IN MOTION
AN INTRODUCTION TO THE PAUL ROLLAND STRING PEDAGOGY WORKSHOP
Interested in attending the Paul Rolland String Pedagogy Workshop? Check out this introductory video by Dr. Joanne Erwin!
Play Video
Close Video
**Special Deal!! Cost for Full-Time Undergraduate College Students: $175**
Cost: $350
When: July 27th, 28th, and 29th 2022
Time: 9:00 a.m. -  4:00 p.m.; Eastern Standard Time
Instructor: Joanne Erwin & Lynne Denig. (pictured below)
Location:

 Room 213, Wilson Hall, Rowan University Main Campus Glassboro, NJ; This is an in person workshop for 10 participants only and unlimited for Virtual via Zoom.

Reccomended Hotels: