Barbara Adams
Barbara Adams
Barbara Adams

Booking Coordinator of RMG - Music Industry - Lecturer (Full-Time)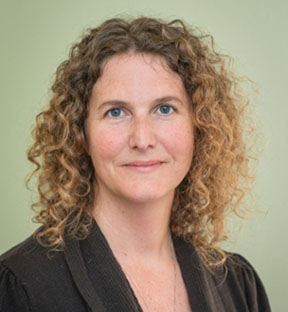 Contact Info
856-256-4500 x53531
Wilson Hall, Rm 140
Biography
Barbara Adams is an audio engineer and educator with over twenty-five years of experience in the music industry. She specializes in live sound and production management. Her strong and varied experience also includes recording engineer, stage management, and artist management. She has worked in Philadelphia's top music venues and studios and toured the US as front of house, monitor engineer, and system tech for several artists and music festivals.
Barbara is Lecturer Professor at Rowan University teaching Sound Reinforcement, Audio Recording, History of Popular Music, Survey of Record Production, and guides students in their internships and capstones. As the booking coordinator for Rowan Music Group, our student-run record label, she helps students get real-world experiences in performance and production. She is still active in the industry as working as a freelance Engineer/System Tech for several production companies, festivals, and venues. She is also co-owner of BurnDown Studios in Philadelphia managing their live sound rentals.
Women make up just over 5% of the audio production workforce. Barbara advocates to create more diversity in this industry while she inspires the next generation of techs to follow their dreams in the music industry. She is a member of the Audio Engineering Society, Recording Academy, and Philadelphia chapter president of Soundgirls. 
Education:
Master of Arts, Theater Arts Administration, Rowan University, College of Performing Arts 
Bachelor of Business Administration, Legal Studies & Entrepreneurship; Management, Temple University, Fox School of Business
Specialized Associates Degree, Recording Arts; Recording Arts, Audio, Full Sail University