Alumni
Alumni
Recent Alumni
Lauren Berman '15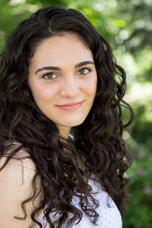 Lauren is employed at PHL17 News as an associate producer. She recently did a concert reading with Theatre Ariel in October and will be working with Matt Weil at the Ritz Theatre in 2016.
Dane Eissler '15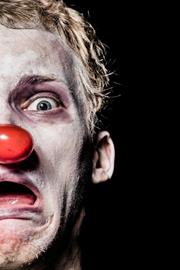 Dane lives a fulfilling life creating, writing, directing, performing, and producing "edgy, funny, and unique" image-driven work in both Philadelphia and Chicago. Dane's most recent project, the world premiere production of his original theatre fable, Forever Fetal, is currently planning its 2016 tour.
Matheus Fiuza '14
With work featured in Boston, Philadelphia, Tampa, Las Vegas as well as in Mexico and Turkey, Matt Fiuza strives to become a staple in Theatrical Design. He is currently the Sr. Designer for Busch Gardens Tampa where he oversees all scenic elements related to theatrical performances and consumer events. Last year Matt designed Busch Gardens brand new Food and Wine Festival which took over 5 shops to deliver well over 100 thousand dollars worth of scenery.
Tyler Garamella '14
Since graduation, Tyler has acted in several independent films and theatre pieces, including a devised physical theatre piece called "Beyond the Light," which has been performed in Philadelphia, Vermont, and NYC. He recently relocated to Chicago to continue his pursuit in theatre, film, and comedy.
Christina Higgins '15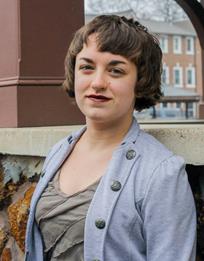 Christina Higgins is currently the Community Outreach Director of BrainSpunk Theater, and an apprentice in arts administration at Theatre Horizon. She is performing in a variety of productions in the Greater Philadelphia area.
Katie Knoblock '13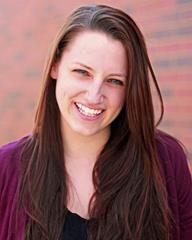 After graduating in 2013, Katie Knoblock was accepted into the Masters of Sciences in Teaching Drama program at Rowan. She is now a full-time drama teacher at Gloucester County Institute of Technology. Katie continues to audition and act as well.
Jenna Kuerzi '12
Since graduating from Rowan, Jenna has been active in Philadelphia, New Jersey, Delaware, and New York City as a singer, actress, director, sketch comedian, and teaching artist.
Selected recent credits: The Philadelphia Shakespeare Theatre (Katherine, The Taming of the Shrew. Hermia, A Midsummer Night's Dream. Nym/Various, Henry V), Delaware Theatre Company, EgoPo Classic Theatre (Alma, Stairs to the Roof), City Theater Company (Kira/Clio, Xanadu. Shelley, Bat Boy, the Musical, Rosaline, Love's Labour's Lost), New City Stage Company (Evonne Goolagong/Ensemble, Frost/Nixon), The Idiopathic Ridiculopathy Consortium (Juliette, Exit the King), and The Neighborhood Fringe Festival (Kori, Spookfish, Anne Frank/Patsy Ramsey, Nightmares in Neverland).
Rachel O'Hanlon-Rodriguez '10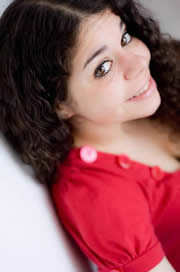 Rachel O'Hanlon-Rodriguez is currently a Presidential Scholar at Villanova University where she is pursuing her Master's Degree in Theatre with a certification in Nonprofit Management. Rachel is also a professional actress in Philadelphia and has worked with companies like EgoPo Classic Theater, Flashpoint Theatre Company, Simpatico Theatre Project, and the Painted Bride Arts Center. Rachel also serves as the Development Associate for Kaleid Theatre where she devises physical theatre pieces (kaleidtheatre.org).
Hayley Soldberg '15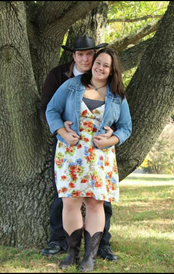 Since graduation, Hayley is now a paraprofessional with the Arc of Gloucester and currently teaches dance at the Studio at Mainstage Center for the Arts and runs the dance competition team at NJ's Got Talent studio.
Andy Spinosi '15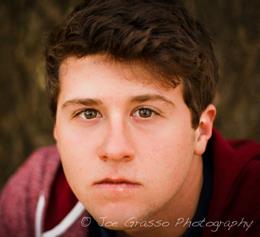 Andy is currently enrolled in Rowan University's Graduate Program. He is working towards attaining a Master's of Science in Teaching Theatre.
Katie Verde '14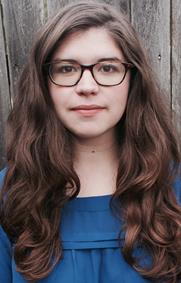 Katie Verde is a NJ/Philly based actor. She premiered her piece "Pretty Tall for a Hobbit" at the 2015 Philly Fringe Arts and more recently was in EgoPo's "The Children's Hour" as Evelyn Munn.
Heather Knoll '14
After graduating in 2014 with a degree in Theatre Design/Tech, Heather furthered her skills through a year long Production Fellowship at the Wilma Theater in Philadelphia. She has also worked in various technical positions at the Ocean City Theatre Company, Bristol Riverside Theatre, and works part-time as a Senior Technician at Longwood Gardens in Kennet Square, PA.
James Lewis '15
James is currently working with Midnight Productions, a small production company based in Bucks County, PA. He will also be working with Matt Weil on a production of Gruesome Playground Injuries at the Ritz Theatre in June 2015.
The Department of Theatre & Dance is proud to be in touch with its alumni and welcomes news on alumni activities and accomplishments. If you are interested in sharing your information or finding out more about the department's current activities, please contact Department Chair and Professor of Theatre and Dance, Dr. Elisabeth Hostetter at 856-256-4500-3314 or via email at hostetter@rowan.edu
View our Slidshow of past productions ranging from the 1960's to mid 2000's: