String Camp
String Camp
 String Camp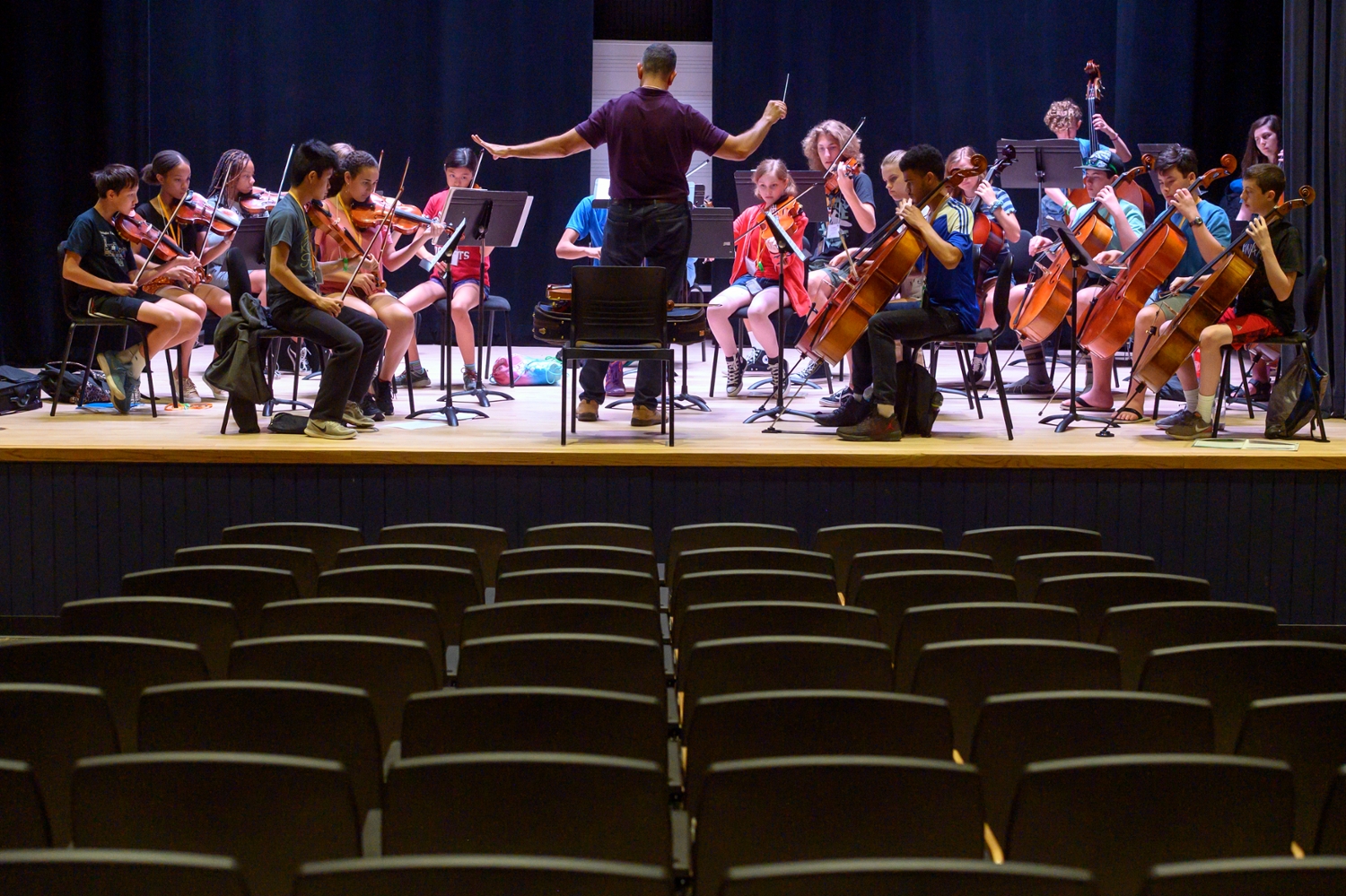 The Rowan String Camp offers students the opportunity to be immersed in a world of music making, guided by a distinguished international faculty. During this five-day camp students participate in daily orchestra rehearsals, master classes, chamber music, and special topic sessions. 
This camp is open to students between seventh and twelfth grades, and is hosted by the Rowan University Department of Music in the spacious Wilson Music Building which houses Pfleeger Concert Hall, Boyd Recital Hall, two newly renovated rehearsal rooms, and over 80 practice rooms.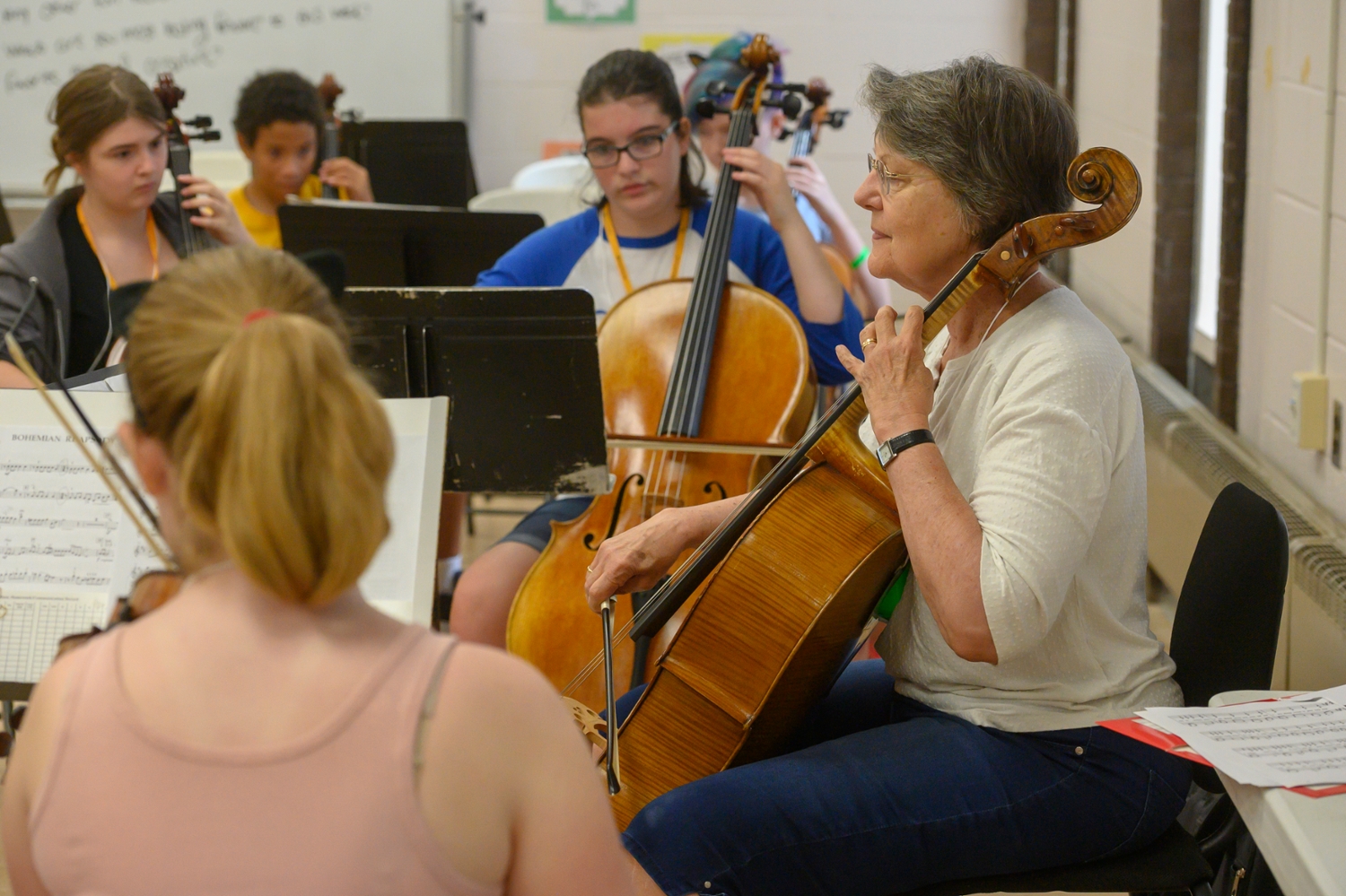 Resident students will be housed in air-conditioned dorms and take their meals in the newly renovated Student Center Dining Hall, along with commuting students. Supervision in dorms and classes is provided throughout the camp by Rowan University Counselors, Directors, Coordinators and Rowan University Campus Security.

The week culminates with a closing concert performance by the student orchestra. 
Open to: Students Grades 7-12 (Ages 12-18)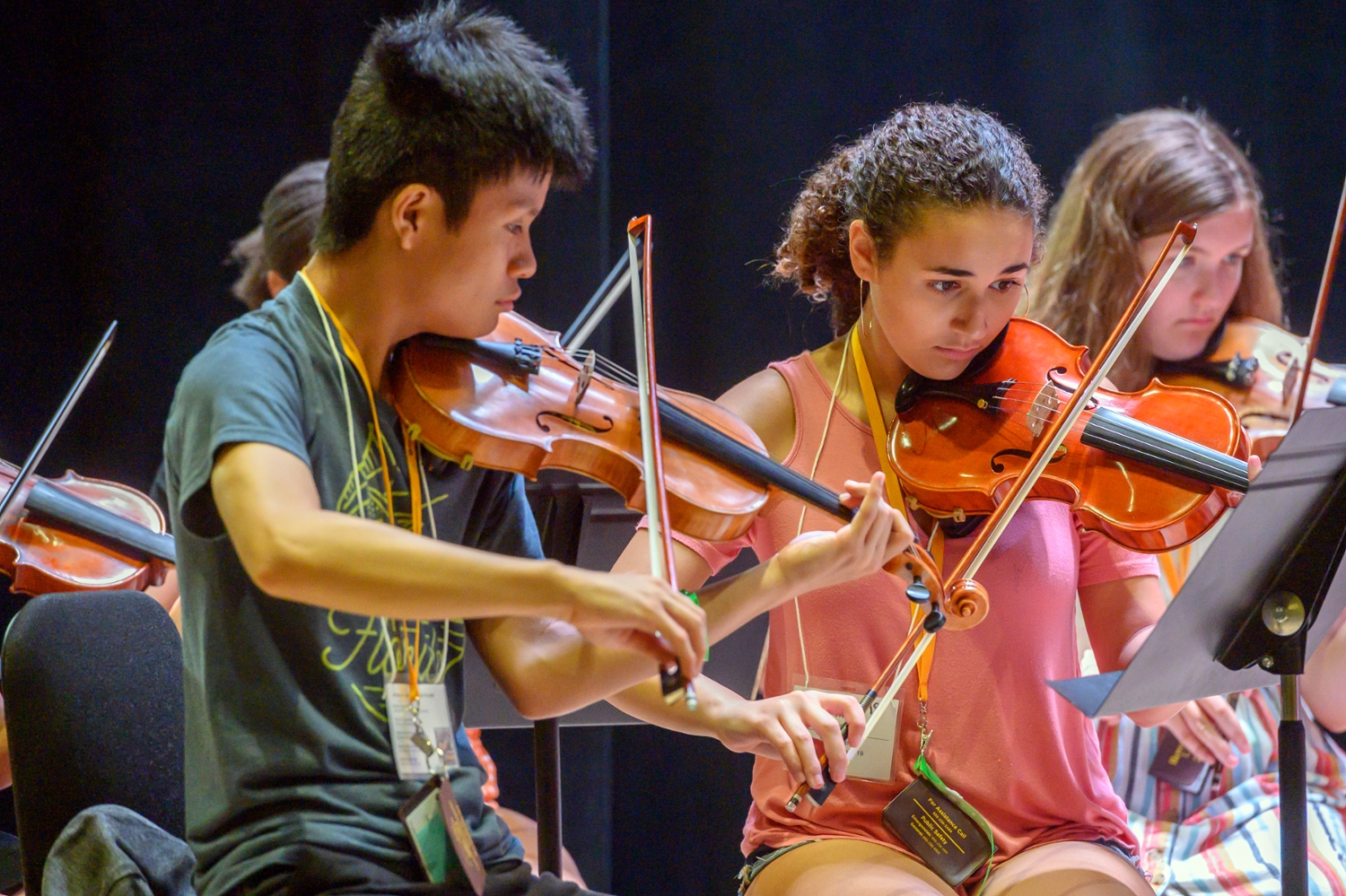 When: Sunday - Thursday; July 16-20, 2023
Commuter Tuition: $750 (July 3, 2023 - registration and remaining balance payment deadline)
Resident Tuition: $850 (June 30, 2023 - registration and remaining balance payment deadline)
Auditions for Principal players:
Auditions are optional. Students who wish to be considered as principal players (first chair of each section) should send a video of a solo work of your choice to Professor Jiannan Cheng by June 15, 2023. A private Youtube link is preferred.  Email: chengjia@rowan.edu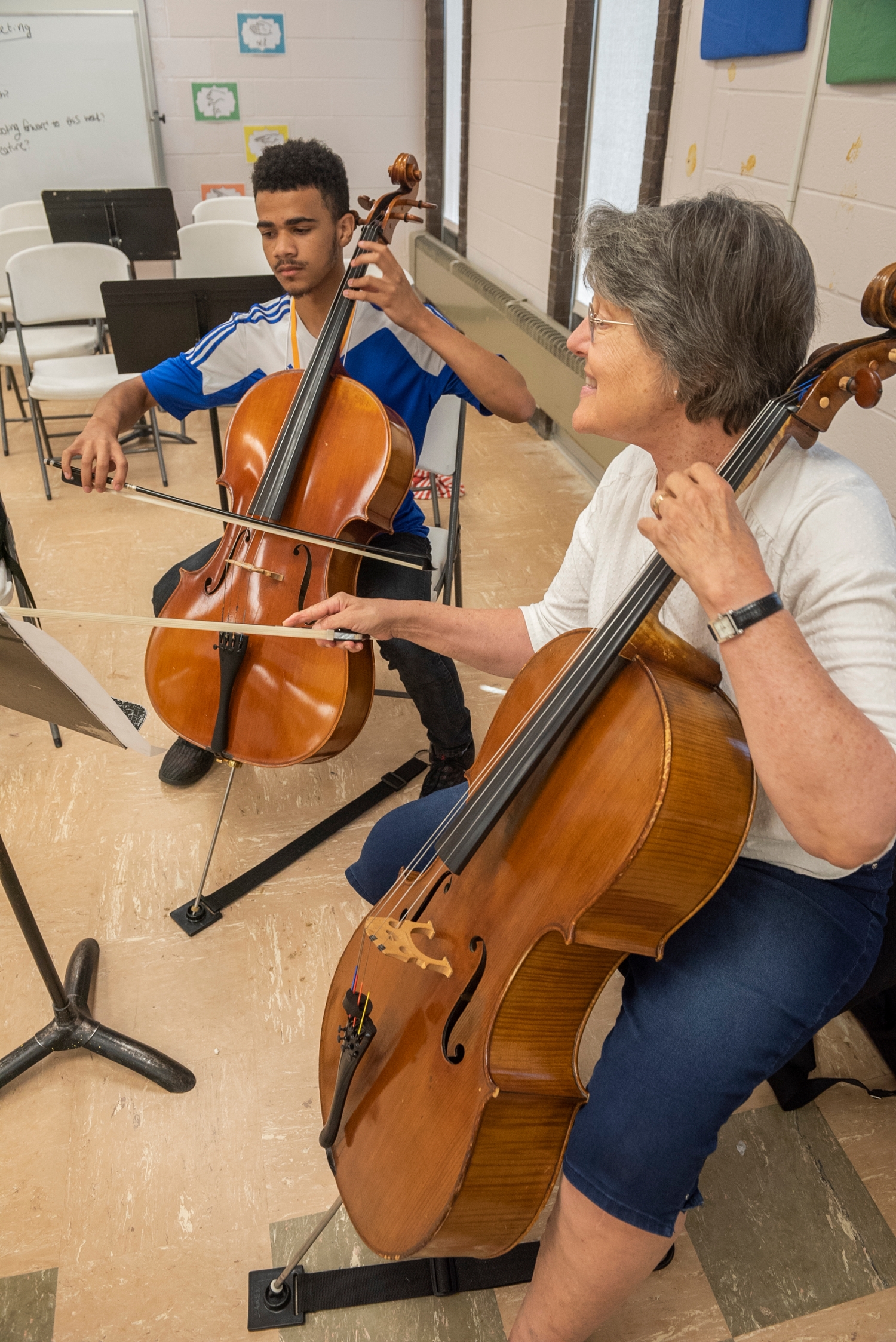 Lessons:
Have you taken private lessons before? Want to give it a try at camp?! Do you take lessons now and want to have a lesson with a Rowan faculty? Students who wish to have a private 60 minute lesson with a Rowan Faculty or Music Education student can do so and space is limited!
$30 with a Rowan Music Education student. (only 12 spaces open)
$75 with a Rowan University faculty, audition is required. Email: musiccamps@rowan.edu your video. A private youtube link is preferred. Only 3 spaces are open for lessons with Rowan Univeristy Head of Strings Professor: Dr. Timothy Schwarz (violin/viola lessons only) and 3 spaces open for lessons with Rowan Univeristy Cello Professor David Agia (cello lessons only). 
Space is limited, and will be given on a first-come first serve via paid basis. All string lessons are non-refundable.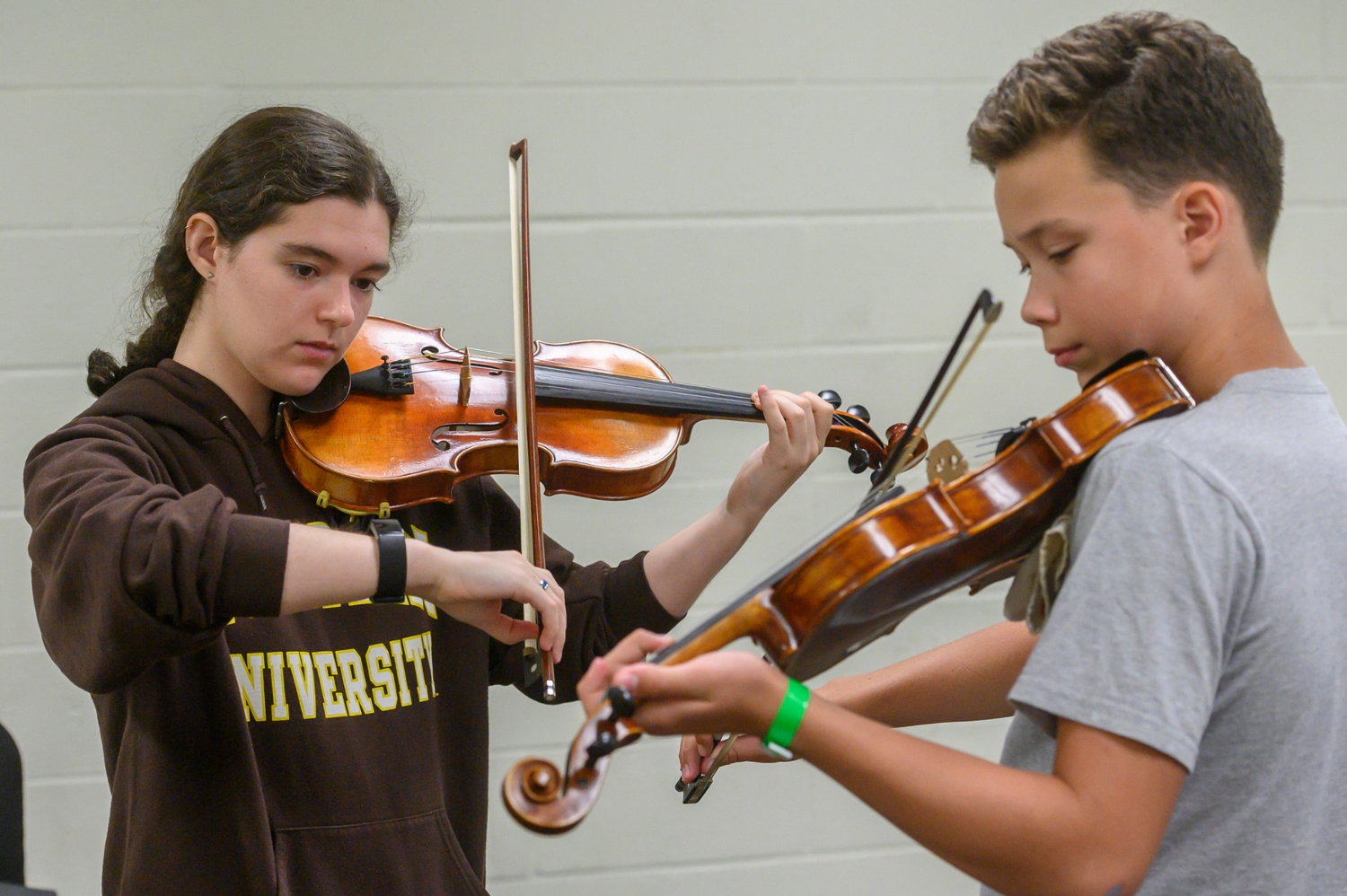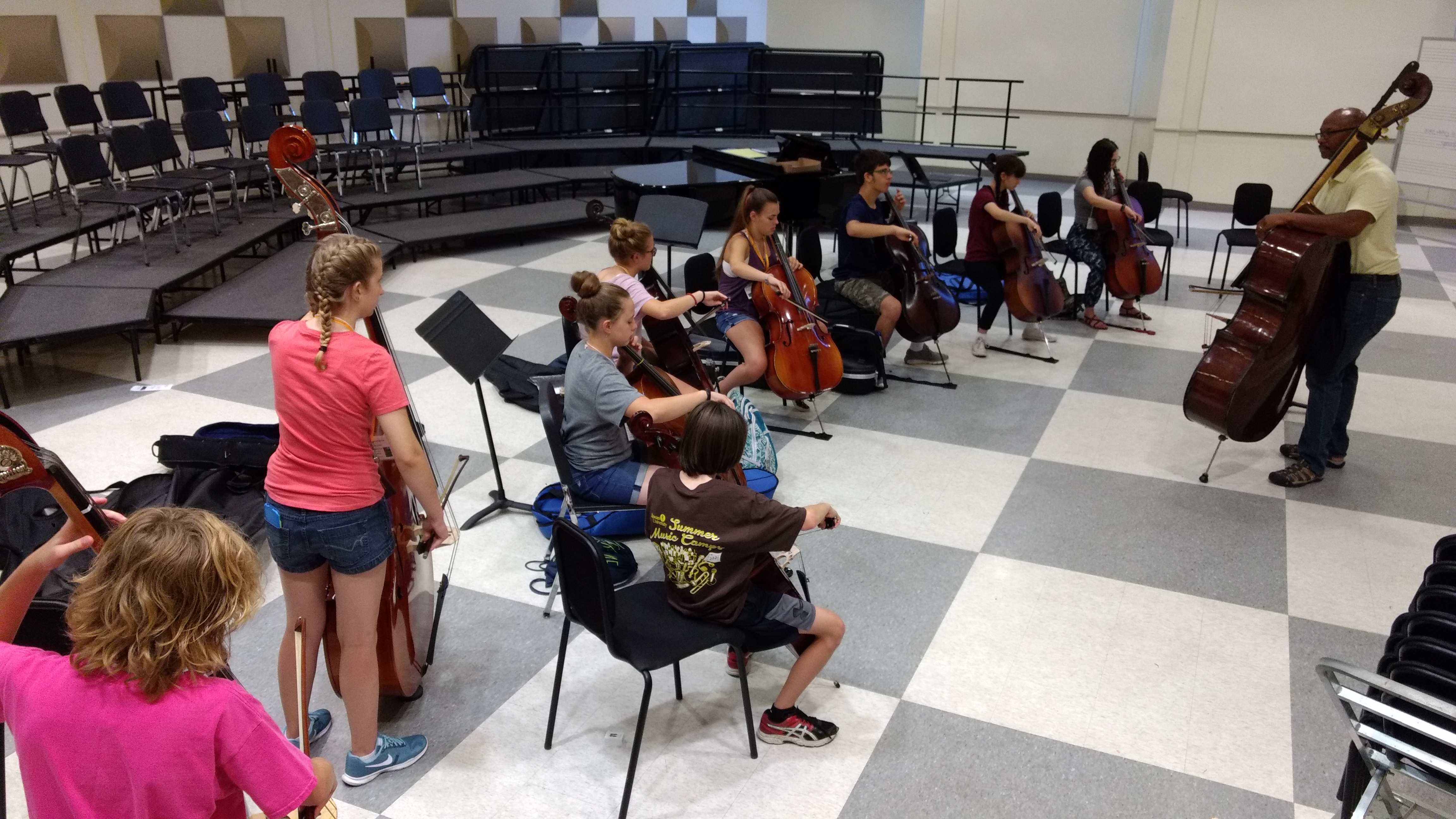 ---
String Camp Faculty:
Dr. Timothy Schwarz, is the String Camp Director and Assistant Professor of Strings at Rowan University. Since his solo debut with the legendary Philadelphia Orchestra at age nine, violinist Timothy Schwarz has been praised for his "energetic performances" (Rome News) and "technique beyond reproach" (Buffalo Times). Schwarz has recorded solo and chamber music CD's for Naxos, EMI, Marquis Classics, and Centaur Records. The American Record Guide praised his 2006 solo CD as "good enough to be the only recording in your collection", and his 2013 CD featuring the Pulitzer Prize Winner Jennifer Higdon was on the Top 10 Classical Albums in 2013 by the Philadelphia City Paper. Other awards include Best Artist in Maryland from the National Endowment from the Arts, and Gold Medal in the Artistic Ambassador Competition in Washington, DC.
His 2017-18 season includes the Anglo-American Duo debut CD, Anthems after Prometheus, which was released by Albany Records in Spring, 2018. The CD features music by British composer David Osbon, and includes two works commissioned and premiered by the Anglo-American Duo. Concerto appearances include works by Khachaturian, Sarasate, and Saint-Saëns. Other performances include recitals and chamber music performances in Florida, Maryland, New Hampshire, New Jersey, New Mexico, North Carolina, Oklahoma, Pennsylvania, and Vermont. The 2017-18 season is Dr. Schwarz's first season as leader of the Rowan String Ensemble, a conductor-less orchestra which promotes music by minority composers, and draws awareness to issues around social justice through music.
An avid educator, Schwarz is currently Assistant Professor and Head of Strings at Rowan University, and Artistic Director and Founder of Techne Music, which includes a summer chamber music camp and concert series. Before his appointment at Rowan University, Dr. Schwarz was Assistant Professor at Kutztown University, where he conducted the Kutztown University Orchestra and taught violin and viola.
For a five-year period through 2001, Schwarz served three tours as Artistic Ambassador in South America, Asia, and Africa, performing over 100 recitals in 15 countries. As part of winning the Starling Violin Competition, he studied with Dorothy DeLay at the Cincinnati College Conservatory of Music. He later received a MM from the Peabody Conservatory and a DMA from Temple University. His violin is a J. B. Vuillaume made in 1830, which he purchased in 2014. For more information and a performance schedule, visit www.TimothySchwarz.com.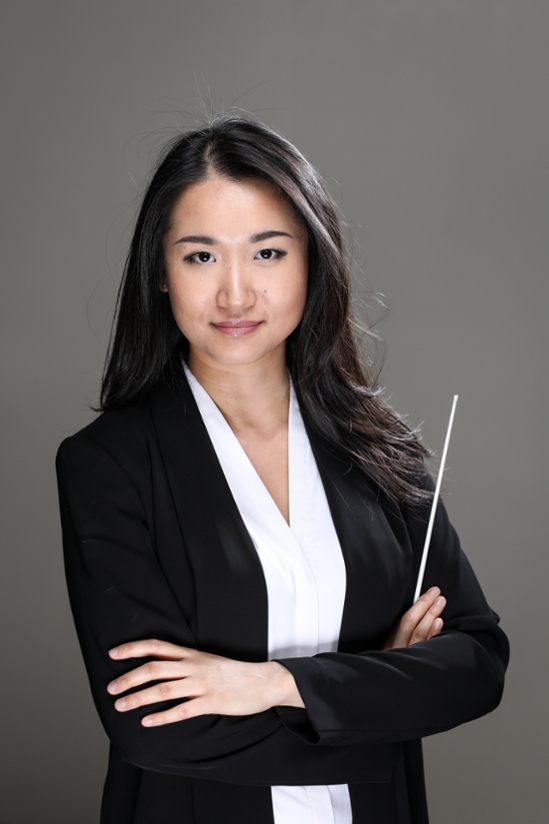 Jiannan Cheng made her European debut conducting and working with the Orchestra Giovanile Luigi Cherubini, Stuttgart Philharmonic, the Georgian Chamber Orchestra Ingolstadt, and the Munich Hochschule Symphony Orchestra. Ms. Cheng was a candidate for the 2017 German Conductors' Award , and second prize winner of the 2016 4x4 Competition for Composers and Conductors . Her teachers and mentors have included world-renowned conductors such as Riccardo Muti, Kurt Masur, and Marcus Bosch, to whom she served as an assistant in Heidenheim, Germany, and led a successful performance of Verdi's Nabucco. Other past professional positions include Conducting Fellow of the Cincinnati Symphony Orchestra, and the Miami Symphony Orchestra.
Ms. Cheng will join the faculty of Rowan University in the fall of 2020 where she directs the Rowan University Orchestra, serves as the conductor for the opera productions, and teaches conducting. Previously, she was the Director of Orchestral Ensembles at Fordham University, and held the position of Adjunct Instructor in Orchestral Conducting at the University of Cincinnati, College-Conservatory of Music, where she led concert performances and served as the music director of opera productions.
Ms. Cheng completed her undergraduate studies at the China Conservatory of Music in Beijing. She earned her Master's degree from the University of Washington in Seattle, and is a Doctor of Musical Arts candidate in orchestral conducting at the University of Cincinnati, College-Conservatory of Music.