Jazz Camp
Jazz Camp
Rowan Jazz Camp
Vitural Edition
July 12- 16, 2021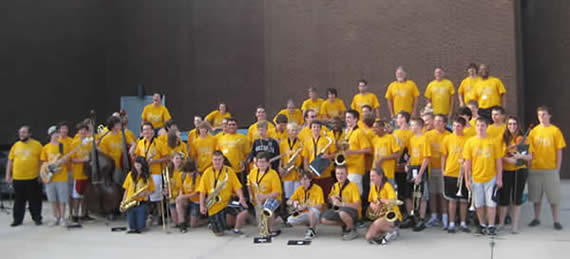 The Rowan Jazz Camp virtual edition offers students a chance to study with some of the Delaware Valley's finest jazz educators and performers. During this dynamic five-day camp, students will learn big band and small jazz combo techniques as well as improvisation and other musicianship skills necessary for today's jazz students (ages 14 - 18) and tomorrow's performers.
Topic covered will include:
Small Jazz Ensemble
Small Jazz Ensemble
Large Ensemble
Music Theory
Jazz improvisation
Instrumental Master Classes
Using technology to enhance your practicing and learning
Even though this is a virtual camp space is limited to ensure that each camper gets the attention needed for them to get the most out of the camp

When: Monday - Friday; July 12-16, 2021
Time: 9:00am-3:00pm
Cost: $350
$150 Registration fee due at time of registration
Balance of $200 due by June 1, 2021
Price goes up after June 1st!
Register here: View Schedule

For more information please contact the camp director Professor Douglas Mapp @ 856-256-4500 Ext. 53591 or mapp@rowan.edu.