Andrea Bianchi
Andrea Bianchi
Andrea Bianchi

Music Theory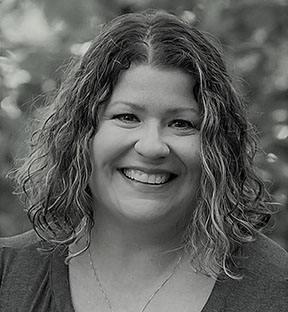 Contact Info
Biography
In addition to music theory courses at Rowan University, Andrea has taught percussion and drum set through Rowan Prep and privately. She has also instructed at the Eastman School of Music, Rutgers University, Indian River Community College, University of Rochester, and Finger Lakes Community College.
Her current research revolves around the visual perception of 20th century musical notation, and exoticism in collage. As a freelance percussionist, Andrea has performed with the Princeton Symphony, Bay-Atlantic Symphony, Philadelphia Young Boys' Choir, Palm Beach Opera Orchestra, and in pit orchestras for musicals such as West Side Story,The Music Man, Into the Woods, Once On This Island, White Christmas, Les Miserables, and others.
Mrs. Bianchi has premiered many original compositions and recorded for independent film scores. Andrea has studied percussion with Dean Witten, William Trigg, and John Beck; and musicological research under Floyd Grave and Nancy Rao.