Danielle DiNote
Danielle DiNote
Danielle DiNote

Dance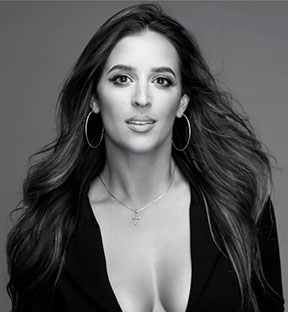 Biography
Danielle, a native of South Jersey, began her dance career at the age of three, growing through the levels as well as performing and competing as a Company Member at DANCE! By Debra DiNote. She was awarded many awards at National Competitions including Judges Stand Out Award, Triple Threat Award and was featured in the Dance Spirit Magazine. Danielle graduated from The University of the Arts with a CFA in dance performance. In the summer before graduating Danielle was an Intern at Broadway Dance Center in New York City and was a member of their office staff.
After graduation Danielle ventured back to New York City where she had the opportunity to perform with Ne Yo, Kelsey Grammar, Lady Sovereign and Dr. Oz. She also worked at Broadway Dance Center as well as working with Dance Temp Agency  teaching dance education throughout North Jersey and New York. Once returning home to South Jersey Danielle began teaching at DANCE! By Debra DiNote where she now runs the business with her Mother and Sister.  She is also the Media Director.  Danielle was a member of the Philadelphia Soul Dance Team in 2013, and later became the headcoach and choreographer . She was also the Philadelphia Junior Soulmates Dance Team Coach. She is currently the Philadelphia Wings Dance Team Coach & Junior Dance Team Coach. 
Danielle loves giving back to her community through dance. She takes extra pride in DANCE! for A Cure...a benefit performance that directly benefits the Children's Hospital of Philadelphia, Oncology Department.