Karl Fowlkes
Karl Fowlkes
Karl Fowlkes

Music Industry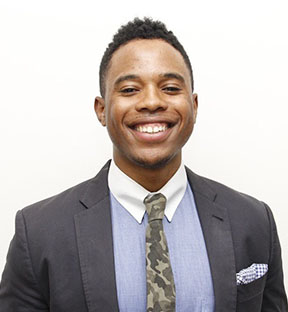 Contact Info
Biography
While there are just a mere 2.1% Black law firm partners nationwide, Karl Fowlkes, Esq., is among them. In 2018 he founded The Fowlkes Firm - a law practice that's both Black-owned and operated. Under the umbrella of his firm, Karl's clients have music contributions in over 30 Billboard charting albums. Within the last year alone, he has negotiated deals worth over a combined 12 million dollars.
Karl's client portfolio is vast and he currently represents rising star Blxst, Section 8 -- the young super producer behind Lil Baby's highest chart topping singles "The Bigger Picture" and "We Paid", Internet Sensation Dro Kenji, and Producer Grind, the digital community mobilizing producers across the globe.
Karl specializes in matters of intellectual property, guiding his clients on executing their ideas from start to finish and advising on innovative business solutions. Drawing on his extensive experience, strategic thinking and professionalism, he helps his clients grow and protect their brand and assets.
Publications such as Rolling Stone, Complex, and Okayplayer have sought Karl's subject matter expertise on topics ranging from the tricky business behind sampling music to surviving a viral hit. In fact, Karl is regarded as a thought leader in the producer community for his consistent output of high level entertainment law and business insights, and creative entrepreneurship education.
Karl is an Equity Partner and General Counsel of The Melody App.
Karl is currently a Music Industry Adjunct Professor at both Drexel & Rowan Universities.
Education:
St John's University - Bachelors in Journalism
Villanova University School of Law - Juris Doctorate
Accolades:
National Black Lawyers - 40 Under 40
Diverse Representation - 2020 Rising Star
Opinions in Complex, Rolling Stone, Pigeons & Planes, Okayplayer, Trapital.
Website: