Dawn Hiatt
Dawn Hiatt
Dawn Hiatt

Music Business - History of Popular Music - Adjunct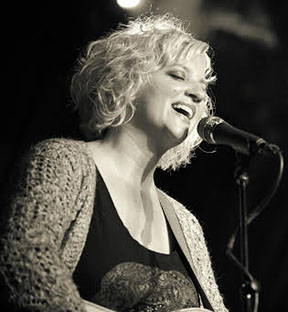 Contact Info
Biography
Dawn Hiatt has been featured at the Philadelphia Folk Festival, Bluebird Cafe, Bluebird Stage Country Throwdown Tour, Bethlehem MusikFest, Hudson Valley Songfest, Montauk Music Festival, Midpoint, Paper City, Black Potatoe, the Five Spot (Nashville), and the Kimmel Center Summer Solstice. She has opened for Joan Baez, Cory Chisel, Poco, and 10,000 Maniacs.
A winner of the Philadelphia Songwriters Project Songwriting Contest in both 2008 and 2009, Dawn Hiatt has released two full length albums, 'The Waking Hours' and 'Goodnight Boots', that have received regular airplay locally on WXPN and WSTW. Hiatt is co-leader of 'Midwestern Hymnal' and has been a featured session vocalist/musician/arranger on recordings by Chris Kasper, Resistor, the Rick Rappaport Project, Johnny Miles, Minor Arcana, and many more.
As an educator, Hiatt has spent decades refining her craft as a teacher. She spent seven years as a public secondary education teacher and another seven years as Faculty Manager and Training Director of a music program where she she led teacher trainings in methods incorporating creativity and play in the acquisition of musical skills.
Dawn holds an M.M. from Rowan University, with applied studies in Composition, and currently balances performing, writing and recording, with being a classroom and private music instructor. She is based in Wenonah, NJ and and keeps on her toes with her musical husband and their adventurous young daughter.​