Jeffrey Hiatt
Jeffrey Hiatt
Jeffrey Hiatt

Manager of Recording Studio - Music Technology - Adjunct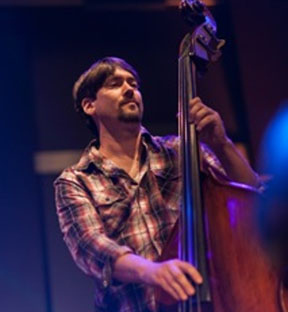 Contact Info
856-256-4500 x53564
Wilson Hall, 117
Biography
Jeff Hiatt is the head engineer and staff producer at Turtle Studios in Philadelphia, where he has worked on hundreds of recording, mixing and mastering projects with acclaimed musicians, including Emmy and Grammy winners. He has more than 20 years of experience as an audio engineer, music producer, instrumentalist (he is an accomplished double bass performer), and educator. He also serves a recording and mix engineer and a co-producer for the Center City Jazz Festival, the Philadelphia Jazz Project, and the Philadelphia Songwriters Project. He is a member of the RIAA (Grammy voters) and the Audio Engineering Society.
Jeff works with leading artists in a wide range of contemporary genres, including rock, Americana, hip-hop, jazz, R&B, classical, soundtrack, and spoken word. His clients include WXPN, Netflix, Ginger Coyle, Chris Kasper, Laura Shay, Minor Arcana, Ross Bellenoit, Dawn Hiatt, Murmuration, Suzie Brown, The Lowlands, Quarry Street Hymnal, Cory Smythe, Albert "Tootie" Heath/Ethan Iverson/Ben Street, Madison Rast, Kwesi K, Vulcans, Honeywatts, Johnny Miles, Arc Divers, Tom Moon & Ensemble Novo, Up The Chain, Ryan Tennis, Alex & Kaleidoscope, East Hundred, Sonja Sophia, Midwestern Hymnal, jawnzap 7, and Cowmuddy.
Jeff is pleased to be teaching as an adjunct professor in the innovative Music Industry program at Rowan University. He brings a thorough knowledge of classic studio techniques, which he combines with creativity and experimentation in the classroom to provide students with professional expertise they can use throughout the music industry, from top-end recording environments to guerrilla DIY projects.
Jeff recently relocated to Pitman, NJ with his wife, daughter, and cat. He holds a bachelor's of music in Jazz Studies from Indiana University in Bloomington, Indiana.
Education:
BM in Jazz Studies, Indiana University, Bloomington, Indiana