Jerome Hipps
Jerome Hipps
Jerome Hipps

Music Business - Adjunct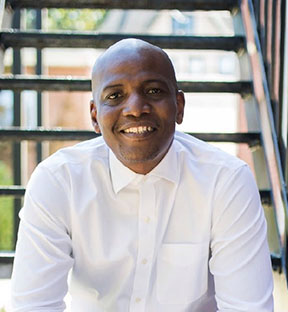 Contact Info
Biography
Music and Sports has played an integral part in developing Jerome Hipps into the savvy Entrepreneur and Executive he is today. Jerome grew up in the Washington DC Metropolitan area where he lettered in Basketball and Track & Field.  Later he attended the prestigious Peddie School in Hightstown, New Jersey where Jerome earned 1st Team All State honors and a State Prep Championship. In 2008, Jerome was inducted into the Peddie Hall Of Fame and received a basketball scholarship to attend Lehigh University.
Jerome's illustrious career in the music industry also began at Lehigh University when he served as a Music Director for WLVR 91.3 FM, responsible for Hip Hop and Rhythm & Blues Genres and promoted concerts and special events on Lehigh's campus.
 
Jerome later became the Field Marketing Representative for Polygram Group Distribution where he played an important role in promoting artist projects such as U2, Jay-Z, Sheryl Crow, Boyz II Men, LL Cool J and David Gray to name a few. Hipps later joined the BMG family as a Marketing/Sales Representative for the Mid-Atlantic region where he would do marketing and sales for the career of many artists including The Notorious BIG, Usher, Backstreet Boys, R.Kelly, NSYNC, TLC and Brittany Spears.
 
Jerome is the co-founder of the Philadelphia based Mamas Boys management company that is responsible for discovering and cultivating the careers of Grammy Award winning and nominated recording artist, writers and producers.  Mama's Boys discovered  Musiq Soulchild who sold 2 million copies of his debut release project "Aijuswanaseing".  Jerome also served as executive producer for 2 albums that debut #1 on the Billboard Top 200 Charts.  Under Jerome's direction, the company secured various publishing deals, secured tour opportunities, A&R for projects, promoted events, and negotiated multiple endorsement deals with Fortune 500 companies for their clients.  Mama's Boys partnered with music mogul Kevin Liles of KWL Entertainment (Trey Songz, DAngelo, Big Sean) to manage Grammy-Award winning artist Estelle and Keyshia Cole. 
 
Dedicated to giving back, Jerome and his partners founded the DASH Program, which has been responsible for educating and exposing students between the ages of 10-20 years old to the opportunities afforded them in the Business of Music, Sports and Mass Media.  Currently DASH has working partnerships with The Philadelphia School District, Baltimore School District, LiveNation, and The Community College of Philadelphia.
Education:
B.S. in Business with a Concentration in Marketing and a Minor in Communications, Lehigh University
Accomplishments and Awards:
Philly 360 Creative Ambassador
Gamble & Huff Award from the Black Entertainment and Music Association (BEMA)
American Society of Composers, Authors and Publishers  (ASCAP) Awards
Executive Produced First Album "Aighjuswanaseing" selling 2 million albums.
Executive Produced Second Album "Juslisen" debut #1 on Billboard Top 200 Charts selling 1.5 million albums
Executive Produced third Album "Luvanmusiq" debut #1 on Billboard Top 200 Charts selling over 1 million albums
Websites: