Rachel Johns
Rachel Johns
Rachel Johns

Violin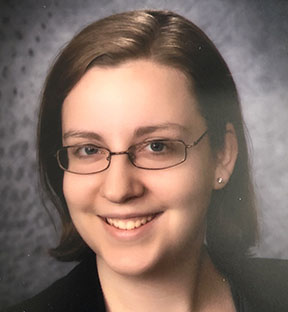 Contact Info
Biography
Rachel Johns has been teaching with Rowan Community Music Sschool since she was a student at Rowan University. She began as a student worker while she was pursuing her degree in Music Education and joined as a teacher a short time later. After graduating she began teaching elementary strings in the Glassboro Public Schools district. Ms. Johns is primarily a violinist and plays with the South Jersey Pops Orchestra. In addition to her Music Education degree, she is a certified Suzuki teacher (books 1-2 violin and viola). Rachel enjoys working with students of all ages and abilities (as long as they like making music!).
"My favorite kind of music is from movies and video games. I love how they use music to enhance the storytelling. When you listen to a good piece of music from a movie or video game, you can hear what is going on in the story just as clearly as if you were watching it."
Outside of music, Rachel enjoys reading, playing video games, watercolor painting, and spending time in nature.