Jeffrey Otto
Jeffrey Otto
Jeffrey Otto

Intro to Music Performance - Adjunct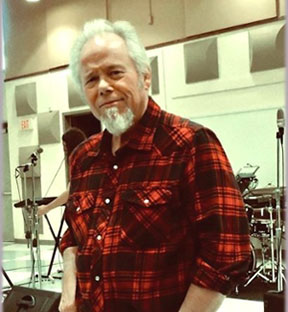 Contact Info
Biography
An accomplished, artist, musician, educator, and author, Jeff is a creative with seemingly endless vision and imagination.
He is a multi instrumentalist and founding member of the Cosmic Americana jam-grass band Boris Garcia. The band has performed with Donna Jean Godchaux (Grateful Dead), Pete Sears (Rod Stewart, Jefferson Starship), Peter Rowan (Bill Monroe, Old & In The Way), Buddy Cage (New Riders of the Purple Sage), and Tim Carbone (Railroad Earth). As one of the band's two singer songwriters, Jeff has helped shape the Boris Garcia sound for over a decade. Jeff and his band have 4 national releases to their credit, which have found their way on to the Americana airplay charts.
When not performing or writing, Jeff found time to author an art student success textbook, illustrated 2 coloring books, and renovated 4 houses. His professional career includes 30 years as an art professor, 14 of them as a department chair.
Jeff has earned a Master of Fine Arts degree in Painting (mixing traditional and digital media), a second Master of Arts degree in Art Education, and a Bachelor of Arts degree in Fine Arts. He has traveled the US and Europe extensively, performing, drawing and photographing the architecture along the way. His fine art has been exhibited at the Franklin Institute Science Museum, the Winterthur Museum, the San Bernardino County Museum, and the Berkeley Art Center.