Lourin Plant
Lourin Plant
Lourin Plant

Vocal and Choral Music - Baritone - Music Appreciation - Assistant Professor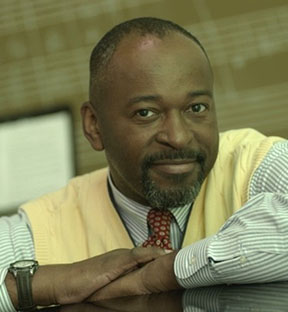 Contact Info
856-256-4500 x53712
Wilson Hall, 233
Biography
I began my journey in a very musical family in Ohio's Miami Valley. They encouraged me to follow my dream of singing and conducting, and so I did with a Bachelor of Vocal Music Education degree from Wittenberg University. Fresh from my first teaching position in Chicago, I accepted a scholarship to study and earned a Master of Music degree in Choral Conducting with a Cognate in Voice from the College- Conservatory of Music at the University of Cincinnati. Six years later I returned again on scholarship to Cincinnati and completed a Doctor of Musical Arts degree in Choral Conducting with a Cognate in Voice. From Cincinnati I served on the vocal-choral faculties of Sinclair College and Humboldt State University of California.
I joined Rowan in 1993. I have a wonderfully diverse schedule here. I teach studio voice and direct our Collegium Musicum (Rowan's early music ensemble). I also teach a course in the Honors College as part of the Thomas N. Bantivoglio Honors Concentration: "Songs of Praise-Songs of Protest" (Music and Social Change). I teach the newly organized Rowan Core class "Music Appreciation." As part of the Africana Studies, I also teach "Music of African Americans." Over the years here, I have served our Department of Music as coordinator of the vocal/choral division, and conductor of the Rowan University Chamber and Concert Choirs. My choirs have appeared in regional music conventions, four appearances at the NJ State Legislature, and three times at Carnegie Hall in NYC.
After I mastered the very unusual art of performing both as countertenor and baritone, I concertized throughout the Mid-Atlantic and Mid-West states. I sang with Opera Company of Philadelphia, New York City Opera, Cincinnati Opera, Cincinnati May Festival, Dayton Opera, Amherst Early Music Festival, Philadelphia Classical Symphony, and in the touring ensembles of Michael Crawford, Russell Watkins, Andrea Bocelli, and Barbra Streisand.
In my research and collaborative scholarship, I have created and designed many productions combining spirituals and slave narratives to tell the difficult story of African Americans in their historic struggle for social justice and understanding. I find it amazing how the simple elements of singing and personal narratives combine to move our country forward to a better sense of truth and democracy, to a more perfect union. Singing and talking truth to power are important elemental forces in advancing our democratic ideas. I've come to understand how slave narratives and spirituals are powerful witnesses to significant chapters in American history that resonate together with beauty, pain and truth. These witnesses challenge us as perhaps they were meant:  powerful remembrances, testimonies of motivation, determination, and inspiration that sustained African Americans through slavery, reconstruction and Jim Crow segregation; songs and stories of power and action that moved this nation through its third revolution—the civil rights movement—and beyond; songs and stories of conscience and transformation waiting to bring us to that place where we need to be—together. We can learn to embrace all they represent, taking them into our minds and hearts. As the heart is the place where true change begins, the path to understanding and transcending our racial legacy passes through our hearts, our shared joys, pains and sorrows — not by painfully forgetting or fearfully ignoring them. Learning to love, teach — and especially — to sing spirituals, brings us closer to humbly reconciling the truth of what we are, together.
I am a longtime resident of Haddonfield. I enjoy cycling, harp playing, and summers in Minnesota. Yes, I am a dog lover — especially the overactive-very shaggy-hyper-friendly, and somewhat unmanageable type that don't act their age!