Ben Runyan
Ben Runyan
Ben Runyan

Music Technology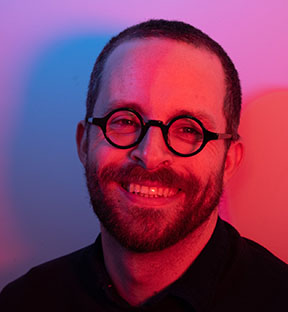 Contact Info
Biography
Philadelphia's Ben Runyan is the face of City Rain. Runyan leads the Philadelphia electronic pop group City Rain. As a band City Rain has experienced acclaim for the cinematic music video for their first single, "The Optimist," which in 2013 landed on VEVO's Indie Playlist garnering over 250,000 hits. The track steamrolled through 2014 when the video won mtvU's The Freshmen contest in February, placing it in regular rotation on the network. In 2016, City Rain teamed up with MTV again when the song was fittingly featured on MTV's popular reality TV show, Catfish. City Rain's music has also been featured on Esquire TV, Showtime, and G4TV. City Rain was also nominated for ASCAP's Sammy Cahn award for best lyrics for "The Optimist" in 2013. City Rain, with Ben at the helm, has performed/DJ'ed with artists like The Lumineers, Andrew McMahon In the Wilderness, Washed Out, School of Seven Bells, Capital Cities, Class Actress, Robert Delong, Alvin Risk and more. 
Runyan's music has been featured on major streaming services playlists such as:
Fresh Finds - Pop (Spotify) (Human Curated)
The Pulse Of LA Indie (Spotify)
Discovery Weekly - (Spotify)
New Music Mix - Apple Music
New Music Daily - Apple Music (Human Curated)
Suggested New Tracks - Tidal (Human Curated)
In 2018 Runyan has worked with Director Spike Jonze and DJ Sam Spiegel (doing Sound Design/Music Editing) on Jonze's new play "Changers" debuting in NYC (and on Jimmy Fallon).
In 2020, after a 2 year hiatus City Rain reformed with new band mate Gabby Relos. Gabby is the leader of Afloat, a Sad-Girl Rock band out of South Jersey. Relos first debuted in City Rain in a Radio 104.5, Live at 5 session in 2018.
In the composition world City Rain scores music for commercials and short film. Drawing on various influences, City Rain devises lush ambient textures complimented by melodic piano structures.
Runyan is currently an Adjunct Professor of Music Technology at Drexel University, Rowan University and Point Blank Music School.