Annie Sciolla
Annie Sciolla
Annie Sciolla

Jazz Studies - Vocals - Adjunct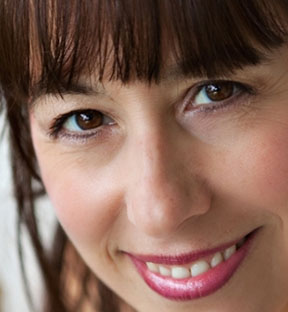 Contact Info
Biography
Annie Sciolla, is known as a cross-trained hybrid singer, an accomplished and respected vocalist specializing in crossover technique in classical to jazz and contemporary commercial music styles and vocal pedagogy. Dr. Sciolla has extensive experience in performance as well as being a sought-after recording studio musician with appearances on numerous albums such as world renowned jazz organist Joey DeFrancesco's album Never Can Say Goodbye, the Music of Michael Jackson, High Note Record label, which was GRAMMY® nominated for "Best Jazz Contemporary Album" in 2011.
Her voice appears on the soundtrack of Steve Guttenberg's film production P.S. Your Cat Is Dead which has become somewhat of an underground film sensation after having been presented during the Philadelphia International Gay and Lesbian Film Festival in 2002 and is now a TCM, Turner Classic Movie. She debuted as a solo guest artist with the Philadelphia Orchestra, has toured with Felix Cavaliere and The Rascals and served as vocal coach to Courtney Love and other mainstream artists as they land into Philly for vocal warm-ups prior to taking the stage at large performance venues in the Philadelphia and surrounding areas. She has been a guest artist with the Philadelphia Jazzproject as well as a featured artist at The COTA Jazz Festival at the Deer Head Inn and other jazz festivals around the country. Other jazz and crossover solo performances have been in tandem with jazz greats Randy Brecker, Jimmy Bruno, Kevin Eubanks, Bob Berg, Uri Caine, Tom Lawton, Dennis DiBlasio, Lee Smith, Gerald Veasley, Terry Klinefelter, Daniel Jobim, Larry McKenna, Diane Monroe, John Blake, Toni Miceli, Jim Ridl, John Swana and the late Charles Fambrough and Trudy Pitts. Dr. Sciolla studied jazz theory and improvisation with the late Dennis Sandole and Jimmy Amadie, and graduated with a Master's Degree in Classical Voice Performance under the tutelage of GRAMMY®  nominated Baritone, Randall Scarlata. In 2018, Jazz composer, Maria Schneider's song cycle Early Morning Walks was brought to life by Dr. Sciolla in its Pennsylvania premiere of this exquisite composition with The Chamber Orchestra of West Chester University of Pennsylvania
She maintains a private voice studio and has extensive ensemble and choral experience having soloed with The Philadelphia Singers, Relâche Music Group, Choral Arts Society of Philadelphia and presently with the 10 members of The Voices of the Pops and the Philly Pops Orchestra Encore Series. Besides having served 2 terms on the Board of Governors of the Philadelphia Chapter of the Recording Academy, Adjudicator for the Miss New Jersey Pageant, Atlantic City, NJ and Adjudicator for Miss America Outstanding Teen, (MAOTeen) Orlando FL, she continues to perform regularly in both jazz and classical idioms. Her debut album Jerome Kern-Lost Treasures on the Centaur record label was described as a "total delight" by Billboard Magazine. She just released her album Soul Full Snapshot, to Joni on the Vectordisc record label to rave reviews. Her debut jazz album, Diva Free Zone, is due for release at the end of this year.
With over 30 years in higher education teaching classroom, ensembles and applied voice lessons, Dr. Sciolla now heads the Jazz Vocal Program at Rowan University and is an Associate Adjunct Professor in the music department at Mercer County Community College in Princeton, NJ.  In addition, she still maintains her position of Associate Adjunct Professor at Community College of Philadelphia Department of Music where she is the Coordinator of the Voice Program and Music Ensembles. She is a certified member of the Philadelphia Voice Foundation and has made multiple appearances as a guest key-note speaker for conferences, masterclasses and workshops providing education in Vocal Pedagogy, Vocal Health and Care of the Voice in Crossing Over Styles, as well as presentations of Women in Leadership roles to area Philadelphia high school students. She has provided years of volunteer service to GRAMMY®- In the Schools presenting workshops and masterclasses in jazz vocals and stylings, as well as past work as a pedagogue presenter for various jazz workshops for the International Association of Jazz Educators (IAJE) in New York. Most recently, she has presented professional development workshops to the voice and choral instructors of the Philadelphia School District in virtual vocal teaching techniques and more specifically raising awareness in high school vocal instructor's necessary knowledge in mentoring students who wish to audition to a music performance program in higher education. As well as all this, she has been very successful in online course development where she believes that online learning management systems are beneficial to those returning to school at any age and is an equalizer and an opportunity for those who suffer with any type of disability. She believes that education should be available to all in this platform for the success of students who can lead productive lives through community citizenship.  In addition to being a musical artist and teacher, Dr. Sciolla is a certified Paralegal having worked in civil litigation and criminal defense in a prominent Philadelphia law firm part-time for over 30 years. Dr. Sciolla is presently the Musical Director at Gladwyne Presbyterian Church and keeps current in her fields of education and performance as an active voting member in vocal categories for the GRAMMYS®  of The Recording Academy-Philadelphia Chapter. Other memberships include NATS (National Association of Teachers of Singing), TVF (The Voice Foundation), NAfME (National Association for Music Educators), PMEA (Pennsylvania Music Educators Association), NJEA (New Jersey Education Association), CS (Classical Singer Publications) and JEN (Jazz Education Network).
Education:
Gwynedd Mercy University – Doctorate/Executive Leadership in Higher Education (Ed.D.)
Harvard Graduate School of Education-Bravely Confronting Racism in Higher Education
Shenandoah Conservatory - Contemporary Commercial Music Vocal Pedagogy Institute Certificate
Mary Immaculate College, Limerick, Ireland – Doctoral International Research Conference
West Chester University of Pennsylvania, Master's Degree Classical Voice Performance summa cum laude (M.M.)
Oxford University Summer Program - Music History, Oxford, England
American Institute of Musical Studies - Classical Voice in German Lieder & Opera Certificate, Graz, Austria
Paralegal Institute of Philadelphia - Certification in General Legal Practice                
Philadelphia College of the Performing Arts, Bachelor of Music Classical Voice Performance (B.M.)
Recently published
Article, Pennsylvania Music Educator's Journal (pgs.41-43)
Listening Links:
Jazz - Audio Performance of Love for Sale by Cole Porter
Annie Sciolla, vocals
Uri Caine, Piano
Chico Huff, Bass
Steve Holloway, Drums
Classical - Video performance of September from the Richard Strauss Song Cycle, Vier Letzte Lieder (Four Last Songs)
Annie Sciolla, Soprano
Theresa Klinefelter, Pianist