Rowan University Conducting Workshop
Rowan University Conducting Workshop
2023 Rowan University Conducting Workshop
Professional Development for Instrumental Conductors
Saturday, February 4, 2023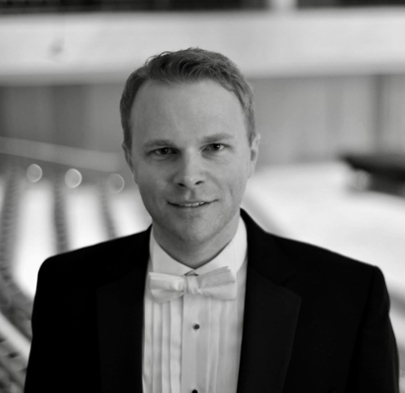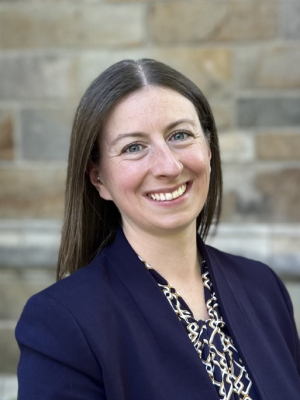 Dr. Kim Fleming
Assistant Director of Bands, Univeristy of Illinois at Urbana-Champaign

The Rowan University Conducting Workshop is an engaging one-day event for all music educators. Participants will conduct the Department of Music's premier ensembles, receive individualized feedback from instructors, and engage in thoughtful discussions. Sessions are held at Wilson Hall on Rowan's campus in Glassboro, NJ. This workshop is recommended for conductors of all levels with a desire to develop their technique in a welcoming environment. Please join us for a fun and productive day of music teaching and learning.
Workshop Schedule (2/4/23)
8:30     Registration/Coffee (arrive anytime after 8:30am)
9:00     Welcome and Warm-up
9:30     Conducting Session #1 with Rowan University Wind Ensemble
11:45    "Score Study 'Shortcuts'"
12:15    Lunch (provided)
1:15     "Rehearsal Strategies"
1:45     Conducting Session #2 with Rowan University Wind Ensemble
4:00     "How to Practice Conducting"
Workshop Fee
Participant fee: $40 (non-refundable). Unfortunately, our slots for participants are full at this time, since we are limited to just 15 conducting participants; however we will now accept "auditors" who may attend all events/lunch (but who will not conduct during the wind ensemble conducting sessions) for an auditor fee of $15.
Checks addressed to "Rowan University" should be mailed to:            
     Dr. Joseph Higgins
     Wilson Hall, Rowan University
     201 Mullica Hill Rd.
     Glassboro, NJ 08028
Repertoire
Participants should purchase and prepare to conduct 2 scores from the options below.
     Score 1: Yukiko Nishimura – Ancient Flower  …or…  Frank Ticheli – Shenandoah
     Score 2: Ralph Vaughan Williams – Sea Songs  …or…  Nicole Piunno – Solace Dance
How to Register
Unfortunately, we have reached out maximum capacity of 15 conducting participants for the 2023 workshop (granted on a first-come/first-served basis); however you may still register to attend as an "auditor." Auditors can attend all sessions/lunch throughout the workshop, but will not conduct during the wind ensemble sessions. To be added to the list of auditors, please send an email to Joseph Higgins at higgins@rowan.edu. Include the following information:
     Your Name:     Phone Number:     Describe Conducting/Teaching Experience:
You will receive an email reply that confirms you have been registered as an auditor, pending payment of the Workshop Fee ($40 for participants; $15 for auditors).
GUEST CLINICAN BIOGRAPHY:  Kim Fleming is the Assistant Director of Bands at the University of Illinois where her responsibilities include conducting the Hindsley Symphonic Band and Campus Band as well as teaching courses in the undergraduate conducting sequence. Before joining the faculty at Illinois, she completed her DMA at the University of Michigan where served as a Graduate Student Instructor for the undergraduate conducting courses, conducted the Women's Basketball and Volleyball Bands, directed the Michigan Alumni Concert Band, and conducted the Michigan Youth Symphonic Band.
Dr. Fleming has nine years of public school teaching experience including positions at Wauconda High School in Illinois and Woodcliff Middle School in New Jersey. In these roles, she directed curricular concert bands, conducted musical pit orchestras, and co-directed athletic band programs. In 2019, the Illinois Directors of Student Activities recognized her as an Outstanding Activity Advisor for her work with students in the Wauconda High School band program. In addition to teaching, she is an active guest conductor and clinician. Her research on diverse programming practice in instrumental music teacher education has led to presentations at state and national conferences, including the Society for Music Teacher Education Symposium and the Instrumental Music Teacher Educators Colloquium.
Dr. Fleming earned her Master of Music in Wind Conducting from Northwestern University and her Bachelor of Music in Music Education from Ithaca College. Her professional affiliations include the College Band Directors National Association, the National Association for Music Education, and the National Band Association.