Megan Cooney
Megan Cooney
Megan Cooney

Director of Athletic Bands - Associate Director of Bands - Lecturer (Full-Time)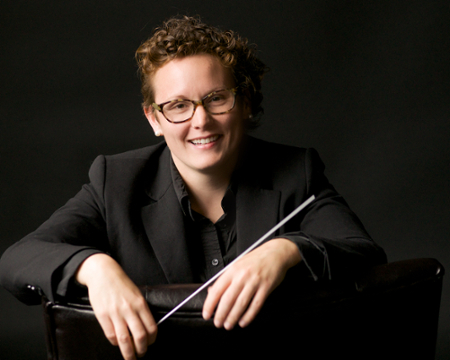 Contact Info
Biography
Ms. Megan Cooney comes to Rowan University after six years of serving as Director of Athletic Bands, Associate Director of Bands, and Instructor of Percussion Studies at St. Ambrose University in Davenport, Iowa. While at St. Ambrose Cooney established the Fighting Bee Marching Band & Pep Band programs, the SAU Color Guard program, Front Ensemble program, and aided in the creation of both a WGI competitive Winter Guard and Indoor Percussion program in 2021. This next season will be Cooney's fifteenth year teaching professionally in the marching arts.
Cooney holds several professional teaching and conducting accolades. Among these awards are Yamaha's 2021 Top 40 Under 40 Music Educator Award, the St. Ambrose University Career Champion Award, and the St. Ambrose University Student Success Champion Award, and in 2021 Cooney was a Grammy Music Educator quarterfinalist. In 2015 she participated as a conducting fellow with the Cortona Sessions for New Music and in July 2022 was selected as both a CBDNA Mike Moss Conducting Grant recipient, representing underrepresented groups within the music profession, and a conducting participant for the US Army Band Pershing's Own Conducting Workshop.
Cooney is a native of Southern New Jersey. She earned her B.M. in Instrumental Music Education from Rowan University in 2011 with a concentration in percussion performance studying with Professor Dean Witten. In 2014 Cooney earned her M.M. in Wind Conducting from the University of Massachusetts, Amherst and served as graduate teaching assistant with the UMass Minuteman Marching Band, the largest collegiate marching band in the northeast and home of the Drum Major Academy. During her graduate degree she continued her study of percussion performance and contemporary music with Professor Ayano Kataoka. Previously Cooney has directed numerous secondary, collegiate, youth, and community ensembles. She has experience teaching with several non-profit music organizations including El Sistema Ravinia, the COR Music Project of Cincinnati, and New Horizons. Cooney has taught music in the public schools at the elementary, middle, and high school level prior to her appointment at St. Ambrose.
In her free time Cooney enjoys staying active as a performer and has served as principal percussionist with the Iowa Brass Band and timpanist with the Tallgrass Brass Band located in Solon, Iowa. Cooney is beyond excited to return home and begin the process of building a comprehensive athletic band program for the Rowan University and South Jersey area community. She is honored to give back to an institution that has given her the ability to be successful at the highest levels of the music profession.