J. Sean Diaz
J. Sean Diaz
J. Sean Diaz

Music Business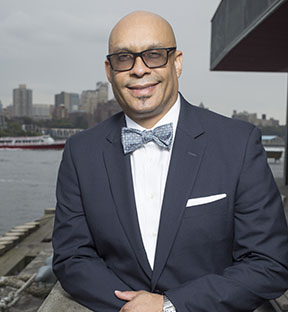 Contact Info
Biography
J. Sean Diaz is an entertainment lawyer and entrepreneur with a broad range of production and transactional experience in the music, film, and technology industries. He specializes in advising clients in the fields of entertainment, media and technology. J. Sean is also the Founder of the innovative social media and cryptocurrency platform, HOLLYHOOD, where aspiring artists, creatives, and supporters connect to Create, Share, and Discover amazing content from around the world.  
J. Sean has consistently been at the forefront of music production and distribution. Prior to Rowan University, J. Sean was a co-founder of the innovative digital music retail site Dancetracks.com, one of the first websites to legally sell digital music internationally in over 100 countries. As a record label executive and producer, he held the role of VP & Director of Business and Legal Affairs at West End Records (New York City), a seminal record label responsible for several R&B, disco and dance hits. At West End, J. Sean managed both the record production process, from talent acquisition to mixing and mastering, and the publishing catalog. J. Sean was also a manager and producer at the legendary landmark, Sigma Sound Studios in Philadelphia, where he represented Grammy-nominated artists and produced several live concert events. As a world-renown DJ, J. Sean (p/k/a Sean 'Jodi' Diaz) has performed internationally as a DJ & producer, working alongside some of the most iconic house music and R&B legends.
J. Sean's private practice, Diaz Goldbas LLP, represents various media, entertainment, and technology clients, from artists and entrepreneurs to mid-sized companies, in transactional areas that include licensing, mobile, wireless and digital strategies, software development, music, film and television production, and digital media distribution. He negotiates major label recording contracts and international film & television distribution deals. He holds a JD from the Columbia University School of Law, where he was a Harlan Fiske Stone Scholar, and a BA from the University of Pennsylvania.