Terry Fox
Terry Fox
Terry Fox

Arts Administration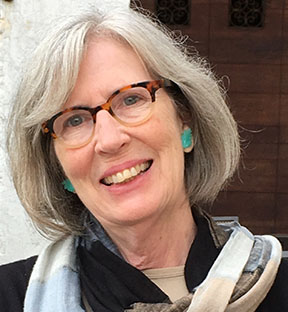 Contact Info
Biography
Terry Fox, Director of Philadelphia Dance Projects (PDP), is a former choreographer/dancer. Concurrently she is on the Faculty in the Theatre & Dance Department at Rowan University has taught as guest instructor in the Dance Dept of the Boyer College of Music and Dance, Temple University.
In 2021 she is serving as a member of the Arts & Culture Task Force for the City of Philadelphia, out of Councilperson, Isaiah Thomas' office.
Her curatorial activities include among others, guest curator for "Something Happens When Everybody Moves: Dance as ritual, protest, and aspiration" as part of the Philadelphia Museum of Dance at The Barnes, 2018 and co-curating PDP's Motion Pictures, a dance on film/video series from 2002-2012, and DanceBOOM at the Wilma Theater in 2006 and 2007. For many years she served as an Artist Curator at the Painted Bride Art Center, where she founded the Dance With The Bride series. She was the Managing/Artistic Director of the Danspace Project in New York City 1984-1989. She has served on numerous boards and panels and has taught as adjunct faculty at various colleges and universities.
As an artist she was one of the first in Philly to explore postmodernism with improvisational structures in performance as well as a "pioneer" of the Old City District that later was developed as an arts district. Her dance work has been supported by The National Endowment for the Arts, the Pennsylvania Council on the Arts, and The Pew Center for Arts & Heritage, and presented by P.S. 122, NYC, the WPA in DC, and Tanzfabrik in West Berlin among other venues locally and nationally.
She has a BA from New York University and MA in Dance from Temple University, and she participated in the Whitney Museum of American Art Independent Study Program and The American Dance Festival.