Myra Lewinter Malamut
Myra Lewinter Malamut
Myra Lewinter Malamut

History of Popular Music - Adjunct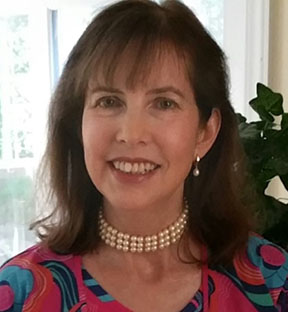 Contact Info
Biography
Myra Lewinter Malamut is an Adjunct Professor of Music at Rowan; she teaches History of Popular Music. Her first love is people, and music ranks as a close second. As a career educator she has inspired countless students to love music. As a music educator and musician, she serves as a volunteer instructor with the LIFE program at Rowan College at Burlington County, where she formed and directs the LIFE Flute Ensemble.
Professor Malamut loves the topic she teaches! History of Popular Music is first and foremost about people, their tastes, trends, and values as expressed and reflected in music. The humanity of people of diverse backgrounds shines through in the popular music of all eras.
Professor Malamut joined the Music Industry faculty at Rowan University in 2017 after over 25 years of service to Georgian Court University; as Assistant Professor she taught courses for music majors, general education classes for the campus, and was founder and director of the Georgian Court Flute Ensemble. As the second faculty member at Georgian Court University to teach an online class, she received the Georgian Court University Technology and Teaching Award for the design and instruction of her online class MU214 Music in the United States. She created, designed, and taught the hybrid course MU221 Broadway and Before: Music of the Stage. She has been featured as a presenter at education technology conferences, including NJEdge and the Technology Institute for Music Educators. Her PowerPoint creations are published by McGraw Hill Publishing Company to accompany the 5th and 6th editions of Jean Ferris's textbook, America's Musical Landscape. She has published articles appearing in The Flutist Quarterly and the
NACWPI Journal.
Professor Malamut served as Chairperson of the Department of Art and Music at Georgian Court University for close to a decade; she expanded the program in Music to include concentrations in jazz, music education, and music history. She added faculty specialists in Music as well as within the Art program; the number of music majors and minors increased under her leadership. She formed five new instrumental and vocal ensembles. As an active volunteer on campus, she served on the Curriculum Committee, the Educational Technology Committee, as President of the Georgian Court University chapter of the American Association of University Professors, and was often found performing on flute for departmental and campus events.
Mrs. Malamut plays flute and alto flute with Flutistically Yours flute quartet/quintet. She performed on piccolo and flute with the Burlington Musical Society Concert Band directed by former Rowan Dean, Colonel John Pastin. She regularly performed in the Strand Theater Orchestra, formerly known as Red Oak Theater (Lakewood, NJ). As flutist with Ocean Wind Trio, a chamber ensemble known for performing world premieres of pieces by New Jersey composers, she enjoyed performing in recitals and concert series around the state. A former instructor of recorder and flute at Settlement Music School, she cofounded and performed on recorders in the Settlement Music School Faculty Consort.
Myra Lewinter Malamut lives with her husband and her cat, Frenny T. Frenemy. Her daughter is a professional trombonist specializing in historical trombone and related research, and her son is a registered nurse who works in an urban ICU.