Michael McArthur
Michael McArthur
Michael McArthur

Music Business - Professor of Practice (Full-Time)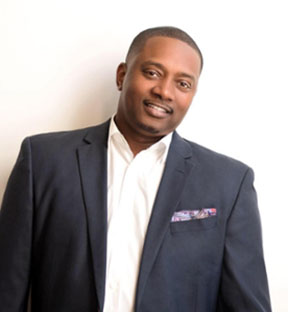 Contact Info
856-256-4648
Wilson Hall, 139
Biography
Michael McArthur is an experienced music executive with a great understanding of culture and entertainment. Over the years, he has built entertainment brands and companies into international success stories.
Michael began his career in the sales/marketing division at Universal Music Group Distribution and later served as the Northeast Marketing manager for Island/Def Jam records where he was responsible for the marketing and promotion of artists such as LL Cool J, JayZ, Mariah Carey, Kanye West and more.
McArthur co-founded his management firm, Mama's Boys Entertainment Group, in Philadelphia. The company discovered and helped launch the career of Musiq Soulchild. He served as an executive producer for Juslisen and Luvanmusiq which both debuted at #1 on the Billboard Top 200 charts.
Mama's Boys formed a partnership with leading music industry executive Kevin Liles and his company KWL Enterprises. The management firm represents Grammy Award winning artists such as Estelle and D'Angelo to name a few.
Michael is responsible for discovering, signing, and developing recording artists, songwriters, producers, and disc jockeys. He negotiates major and independent record label distribution for recording artists. He signs songwriters and producers to major publishing companies and has negotiated brand endorsement deals with major companies like Levi Strauss, Coca-Cola, Samsung, Myspace, Tommy Hilfiger and more.
Michael is a member of the Recording Academy-Philadelphia Chapter. He is the recipient of multiple awards including the Gamble & Huff Award from the Black Entertainment and Music Association (BEMA), American Society of Composers, Authors and Publishers (ASCAP) Awards, and he was selected as a Philly 360 Creative Ambassador, an award given to key trendsetters in Philadelphia to promote tourism and the entertainment culture. He has an extensive network of music industry talent, producers, publicists, and legal executives.
With a commitment to mentorship, Michael co-founded the Destined To Achieve Successful Heights (DASH) Program. The program provides students a hands-on experience to explore career opportunities behind the scenes in music, sports, and mass media. (
www.dashprogram.org
)
Michael McArthur holds a Bachelor of Arts from the College of Behavioral and Social Sciences from the University of Maryland at College Park.