Jonathan Wigfall
Jonathan Wigfall
Jonathan Wigfall

Hip Hop Culture - PR in the Music Industry - Adjunct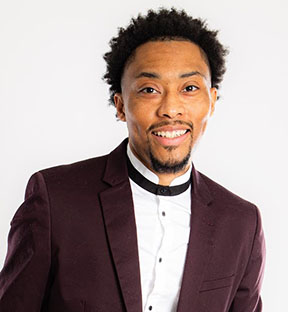 Contact Info
Biography
Jonathan Wigfall is an artist manager, publicist, digital marketing consultant, and an avid fan of Hip Hop/R&B music. Since graduating from Syracuse University in 2015, Jonathan Wigfall has worked with over 300+ recording artists and brands across the country.
His extracurricular activities at Syracuse became a strong reflection of what he would soon make a career out of. Serving as the social media director of 20 Watts Magazine, the promotions liaison for the Performing Arts department of University Union, the co-creator of two viral videos, one of which a "Shake It Off" parody, which was recognized by ABC's "Good Morning America," and launching a single-camera, scripted YouTube series, Jonathan developed a presence in the entertainment industry well before graduating college.
In 2012, Jonathan began managing Camden, NJ-based recording artist Mir Fontane. Since then, Jonathan's guidance and counsel has greatly assisted in Fontane becoming one of the more reputable East Coast rappers of today, with millions of streams across platforms, brand partnerships with companies like Luc Belaire, and music being heard on radio and television series such as HBO's "Mrs. Fletcher."
Though managing the day-to-day activities of Fontane keeps him busy enough, Jonathan has contributed as a writer to several online music publications, including Respect Magazine, and has served as a guest speaker to various schools and podcasts in the Philadelphia area.
In Summer 2015, Jonathan launched his current public relations and talent management agency, The Liajon, LLC, which is a play on the french word, "liaison." In the last five years, Jonathan has secured major media coverage for his clients who have appeared on outlets such as Hot 97's Ebro In The Morning, Apple Music/Beats1, Billboard Magazine, Complex Magazine, and Sway In The Morning.
Jonathan has had the privilege of working on campaigns for reputable brands and musicians in the tri-state area and beyond including Republic Records, Sony's The Orchard, Solomon Sobande, Meg Thee Stallion, Taylor Bennett, Gleesh, Tsu Surf, Lil Debbie, Fetty Wap, Chill Moody, Mike Zombie, Mina SayWhat, Eazy-E's daughter ReeMarkable, Nya Lee, Icewear Vezzo and more.
With a strong passion for music, Jonathan hopes to continue to make indie acts household names, while serving as an assistant manager at budding music powerhouse, Sounds Music Group, and teaching PR in the Music Industry and Hip Hop Culture as an adjunct professor at Rowan University.