Rowan University WindFest
Rowan University WindFest
Rowan University WindFest 2022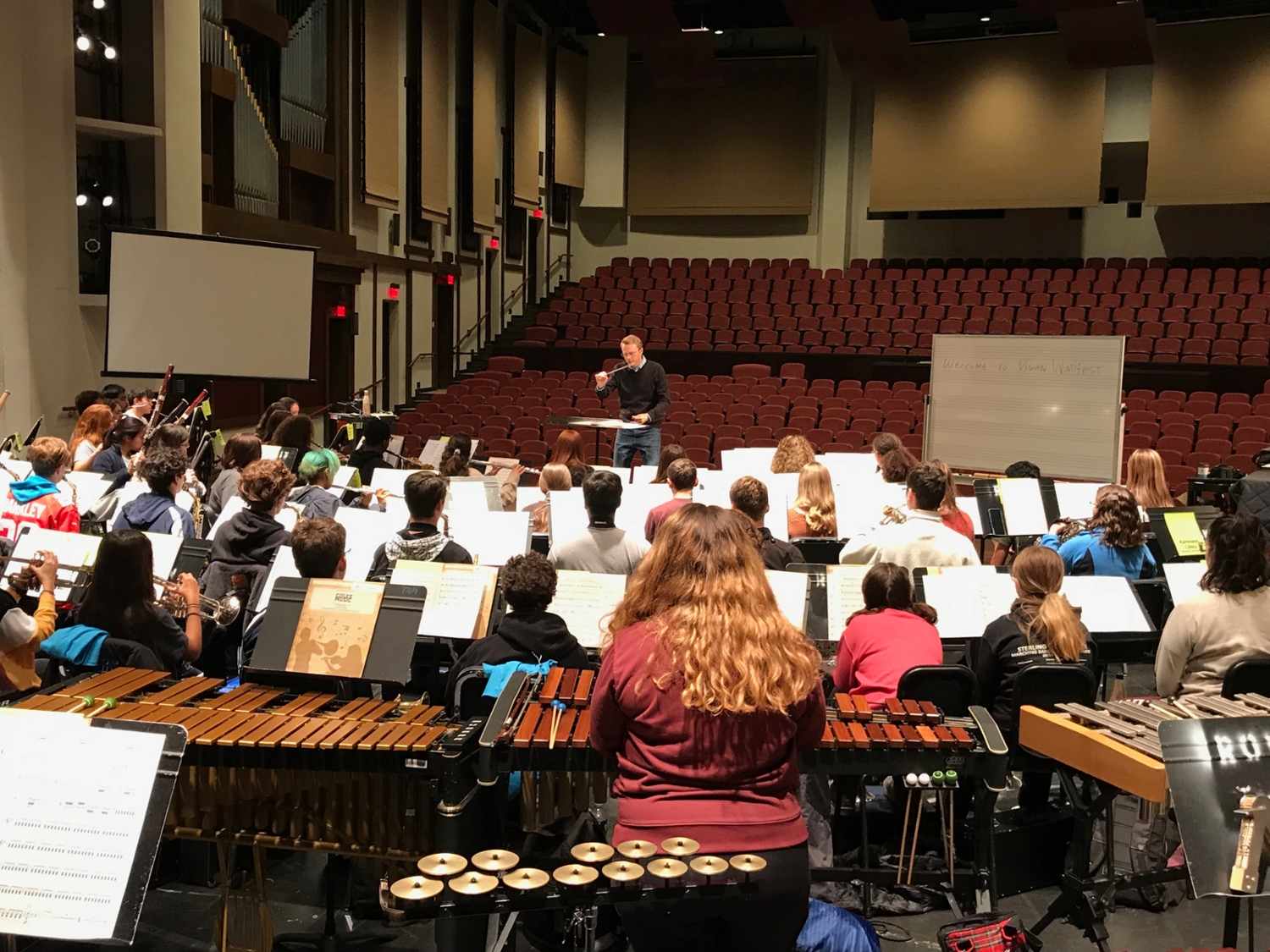 Honor Band musicians in rehearsal with Dr. Higgins at WindFest 2019
Rowan University Bands
present the WindFest Honor Band & Masterclasses
for Outstanding High School Musicians
Our Fall 2022 event was a terrific success --- thank you to all of this year's student musicians! Information about the 2023-2024 event will be posted soon. Until then, see below for last year's details. Go Profs!
TWO-DAY EVENT


Saturday, November 19: Rehearsals/Masterclasses, 9:00AM-5:00PM
Tuesday, November 22: Evening Concert (with Rowan University Wind Ensemble)
---
The Rowan University WindFest Honor Band is an intensive event for select high school musicians from throughout NJ, PA, DE & NY. Participants will enjoy challenging repertoire and exciting rehearsals, working alongside Rowan's world-class faculty and exceptional university students in performance and masterclass settings. The event concludes with a concert in beautiful Pfleeger Concert Hall featuring both the WindFest Honor Band and the Rowan University Wind Ensemble. This year, we are thrilled to be joined by Guest Artist Marie Charmaine Trudeau who will be featured on Jan de Haan's oboe concerto, Sweet Sunset, with the honor band.
Cost: $40 (includes WindFest t-shirt and lunch).
Payment (cash or check) due upon arrival to event on 11/19/22.

Tentative Schedule: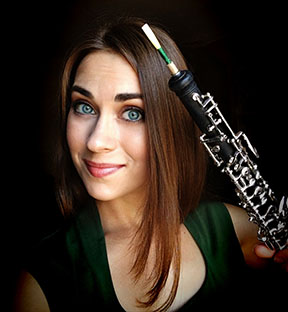 Day 1: Saturday, November 19th
8:30am     Registration Begins
9:00am     Ensemble Rehearsal #1
11:15am   Masterclasses with Rowan Faculty
12:30pm   Lunch
1:15pm     Ensemble Rehearsal #2
3:00pm     Meet/Greet with Rowan Music Students
3:15pm     Rehearsal #3 (Combined with Rowan Wind Ensemble)
4:15pm     Break
4:30pm     Final Run-Through!
5:00pm     Day 1 Concludes
Day 2: Tuesday, November 22nd
6:30pm   Warm-Up/Rehearsal
7:30pm   WindFest Honor Band Concert
Concert Program
Jess Turner –
Bock Fanfares
Jan de Haan –
Sweet Sunset (
featuring
Marie Charmaine Trudeau,
oboe)
Alex Shapiro –
Tight Squeeze
Alfred Reed –
The Hounds of Spring
(with Rowan Wind Ensemble)
HOW TO REGISTER: Registration for our 2023 event is now closed.
Please do not hesitate to reach out anytime with questions to Dr. Joseph Higgins, 
Director of Bands
 (higgins@rowan.edu). We look forward to seeing you soon.